Office Technology
Whether you are looking at a complete office refit; adding digital signage within the trust or just need a new computer for a new starter, our experienced procurement team will work with you to provide access to a wide choice of products, savings opportunities and specialist knowledge and support.
Office Technology Products and Solutions
Through the Office Solutions framework, NHS Supply Chain can provide a range of products which includes specialist equipment and software for the office environment. We currently have four suppliers on the Office Solutions framework, click the expanding headings below to find out more about each supplier.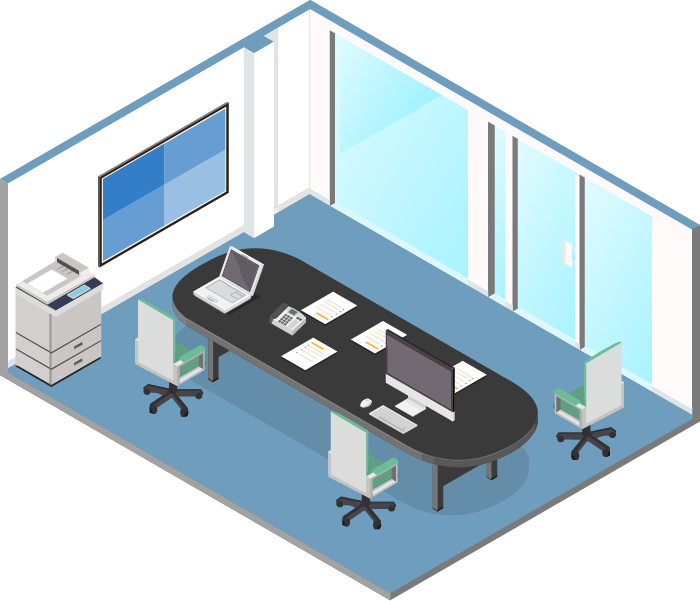 Our suppliers offer an extensive range of products that include:
Audio visual equipment
Computer equipment
Dictation devices
Interactive signage and displays
Laptops
Printers
Projectors
Scanners
Software and licensing
Tablets and consumables.
NHS Supply Chain also offer solutions that will seamlessly bring together your office products with our technology solutions.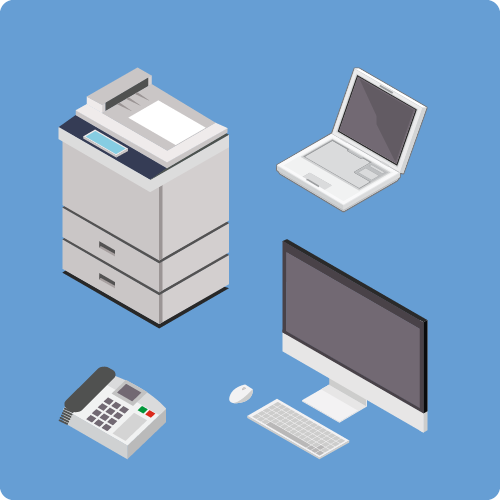 The following is a list of office technology solutions we can assist you with. This is not an exhaustive list:
Asset tagging/laser etching
Backup and storage solutions
Bespoke PC/laptop configurations
Conferencing solutions
Digital signage
IT hardware and infrastructure
Networking
Room booking systems.
We have flexibility to extend these ranges so if you have a requirement for a product or solution that isn't detailed in the catalogue, please email the provided email address with the details of your requirements.
Capital Project Management Service
NHS Supply Chain is able to offer a bespoke design and planning service including installation for larger projects. The suppliers we work with have the ability to service these projects as well as being flexible around pricing.
For support and further information on our capital project management service, please contact us during the early stages of planning your project. We can work together with suppliers to discuss options and help plan budgets to ensure that your requirements are met.
Save time and money
You can avoid individual trust tendering costs by using our framework as we complete the tender process for you.
Routes to order
Office Technology products are purchased via our direct route. To find out prices and order, email Office Solutions Team with the product reference number found on the online catalogue (this usually starts with an N).
On receipt of the email, the Category Specialist will contact you to discuss your requirement and then obtain quotes from the supplier's for you. See our Useful Links section to view these products in our NHS Supply Chain Online Catalogue.