HCSA Annual Conference 2022
22 November 2022 - 23 November 2022
Manchester
The conference theme was delivering recovery & resilience, the agenda reflected the extraordinary supply chain challenges with inflation and resilience dominating the procurement agenda, whilst also looking at the structural changes being brought about by the Health and Social Care Bill 2022 and the impending changes described in the Procurement Bill to transform public procurement. 

NHS Supply Chain session, Tuesday 22 November at 10:45am
"Working together to deliver a resilient national procurement and supply chain service, making it easier for the NHS to put patients first."
In this session Andrew New, NHS Supply Chain's Chief Executive reflected on the current economic environment and the associated challenges this brings, along with the strategies that will be employed to deliver sustainable value for the NHS and ultimately support the provision of patient care.
With the transition to Integrated Care Systems (ICS) and the continued focus on recovery of care backlogs, efficiency improvements and unprecedented savings targets, NHS Supply Chain continues to deliver a high level of service for the NHS and is working collaboratively across the system and with its suppliers to improve its supply chain resilience.
Andrew was joined by Simon Clarke, Managing Director of BSOL Procurement Collaborative, responsible for the procurement and supply chain of the three Birmingham Acute Hospitals (Birmingham Women's and Children's, Royal Orthopaedic Hospital and University Hospitals Birmingham and Birmingham Community Healthcare). Simon has over 30 years procurement and supply chain experience, beginning his career in the Royal Navy and has worked in senior procurement roles within the Pharmaceutical sector, Local Government and, since 2000, within the NHS. Simon shared his experience of being part of NHS Supply Chains Resilience Working Group since its inception in November 2021.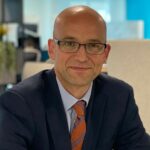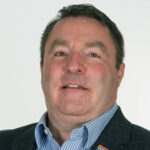 Our team were available to speak to colleagues throughout the conference, and shared more about our services and key programmes such as;