HCSA Summer Conference
16 June 2022
Whittlebury Hall
NHS Procurement – delivering recovery & resilience
The HCSA 2022 Summer Conference will take the opportunity to focus on returning to the "new normal", with particular focus on how NHS Procurement can help deliver recovery and resilience to reduce waiting lists and ensure sustainability whilst doing so.
Andrew New, CEO and Chris Holmes, Director of Supply Chain, NHS Supply Chain will join a number of key speakers on the day including, Lord Philip Hunt – President HCSA, Keith Rowley – CO HCSA, Preeya Bailie from NHSE/I, Andrew Daly – Hempsons and Clare Nash – Black Country Alliance. Further speakers will be confirmed in due course.

NHS Supply Chain, delivering value and making it easier for the NHS to put patients first, 1pm
With the transition to Integrated Care Systems and the continued focus on recovery of care backlogs, efficiency improvements and unprecedented savings targets, NHS Supply Chain recognises the need to evolve and adapt its' business to better meet the needs of the NHS. Andrew New and Chris Holmes will provide an update on the latest thinking on the strategy and operating model of the organisation, and what that means for the whole health and care system moving forwards.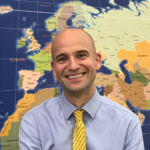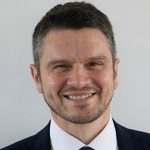 NHS Supply Chain Value Based Procurement – Rezum Prostate Treatment, 2.45pm
Lee Taylor, NHS Supply Chain and Shriya Karia, Guys &
Thomas' NHS Foundation Trust will introduce a
recent Value Based Procurement initiative around
prostate treatment which delivered, in addition to
financial value, significant improvement to patient
pathways.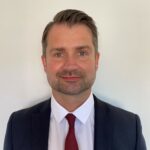 2021 HCSA Summer Conference – look back at NHS Supply Chain's presentations
In a time of unprecedented challenges for the NHS, Colin McCready, Acting CEO and Chris Holmes, Director of Supply Chain, reflected on how NHS Supply Chain has drawn on its procurement and supply chain expertise, adapting to meet the critical needs of the system. Moving on to then share plans on how the service is being developed to meet the evolving needs of the NHS.
NHS Supply Chain: Hotel Services – National Healthcare Uniform project
Kevin Chidlow, Category Tower Director, NHS Supply Chain: Hotel Services hosted a breakout session to provide an update on the National Healthcare Uniform consultation which closed on 31 May 2021.
The consultation sought to hear views from healthcare assistants, nurses, midwives, allied health professionals working in hospitals and non-hospital settings across the country on whether a culturally sensitive, national approach to uniforms should be taken and if so, should all NHS trusts adopt it.