HFMA Eastern Branch Annual Conference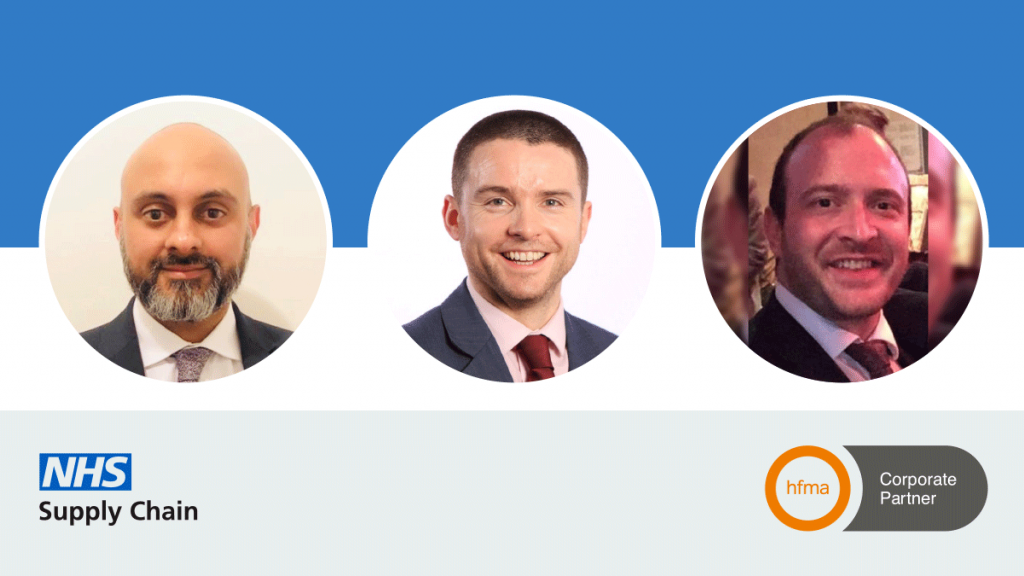 There are major changes to the HFMA Eastern Branch Annual Conference for 2021. HFMA have joined forces with SDN (Skills Development Network) and FFF (Future Focused Finance) to develop a two-day programme of events for the first time.
The conference includes motivational speakers, patients stories, sessions covering current developments in the NHS and an array of workshops that you can elect to attend on the day.
NHS Supply Chain will be delivering a workshop on Wednesday 24 February 2021 at 12.30pm.
Join Hamish Makanji, Head of Customer Relationship Management, and Regional Leads Tom Neilan, and Adam Blake who we will take you through the key updates on NHS Supply Chain activity and the latest performance data for the East of England region.
We'd also like to hear your thoughts on how we can collaborate better with your trusts and work in partnership with your teams to deliver even more value through procurement.
This event is free for NHS staff to attend.
Watch this video to hear more about the event from Tom Neilan, our Regional Lead – Central region.