2022 GO Award Winners
On Wednesday evening (25 May) at the Hilton Metropole in Birmingham, NHS Supply Chain won two prestigious GO Awards and a Highly Commended Award.
The annual UK National Government Opportunities (GO) Excellence in Public Procurement Awards event recognises best practice and excellence in supply chains.
At the awards ceremony three NHS Supply Chain Category Towers were victorious.
Winner of Technology in Procurement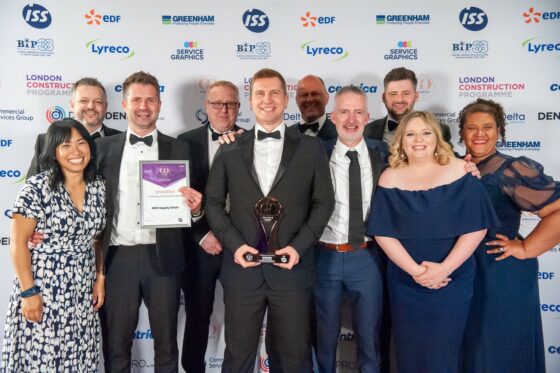 NHS Supply Chain: Cardio-Vascular, Radiology, Audiology & Pain Management (Category Tower 6), won the Technology in Procurement Award for its new analytical tool Clinical Utilisation Platform for Integrated Datasets (CUPID).
CUPID is helping to break through the barrier in benchmarking product pricing and clinical utilisation, engage clinicians with the data they need to lead procurement exercises, enable NHS-wide horizon-scanning and modelling of potential savings opportunities.
Developed internally in under six months with a slim budget, the tool has realised savings of £58.2 million within 12 months of use.
I am so proud of my team at NHS Supply Chain! We have won again for the second consecutive year at the prestigious Go Awards. Advanced analytics underpins everything we do, as we live and breathe creating value for our wonderful NHS – long may it continue.

Mark Hart, Category Tower Director
Winner of Procurement Team of the Year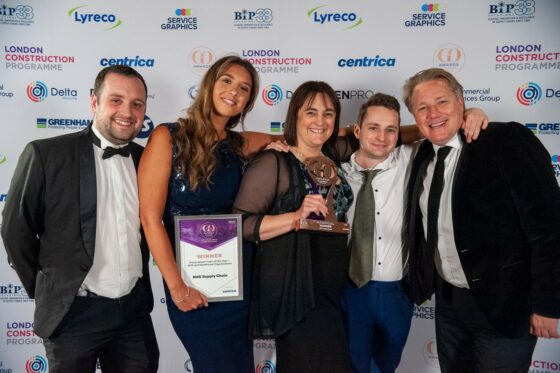 NHS Supply Chain: Food (Category Tower 10) won the Procurement Team of the Year Award as they delivered transformational changes in food and beverage provision for the NHS.
Embracing a forward-thinking approach to support NHS catering staff, the team develops new culinary concepts alongside its Chef's Academy programme.
The Academy provides NHS chefs with hands-on guidance, cooking recipes from the culinary concepts range.
Each recipe is inspired by market trends and cuisines from around the globe. They include the plant-based 'Root Kitchen'. Released in April 2021 this range now includes approximately 40 recipes that support vegan and vegetarian options and our Carbon Net Zero Roadmap.
To see NHS Supply Chain recognised in bringing the best of procurement, supply chain, account management, technical culinary, dietetic, and nutritional expertise together to benefit patients, staff and visitors alike is truly a great story. I congratulate the NHS Supply Chain: Food team for the amazing work that they have done in helping to showcase teamwork. This couldn't happen without everyone's support, so thank you.

Jeremy Robinson, Category Tower Business Director
Highly Commended Award for Best Procurement Delivery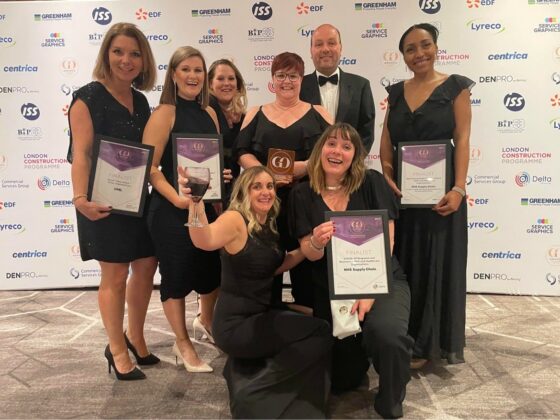 NHS Supply Chain: Ward Based Consumables (Category Tower 1) were Highly Commended for Best Procurement Delivery for its insulin pumps and continuous glucose monitors framework.
The aim was to have a framework which supports bodies including NICE and NHS England on their journey towards ensuring all diabetes patients have access to all technology which is an integral part of diabetes management.
As a result of this, NHS Supply Chain now has a national framework covering all elements of a hybrid closed loop consisting of insulin pump, continuous glucose monitoring and associated software.
We are delighted to have been recognised for our procurement on the national Insulin Pumps and Continuous Glucose Monitors framework. Using the expertise of our teams in collaboration with NHS clinicians and industry stakeholders, we have successfully created a first of its kind, cost-effective and flexible framework for insulin pumps, with all relevant technology and software included. This will really help support trusts in caring for their patients, as the need for diabetic care in the UK continually increases and evolves. A huge thank you and well done, to all those involved.

Nicola Harrington, Category Tower Director
Finalists in five other categories
Alongside winning the awards, NHS Supply Chain were finalists in a total of five categories, including entries from:
NHS Supply Chain: Rehabilitation, Disabled Services, Women's Health and Associated Consumables (Category Tower 5).
NHS Supply Chain: Large Diagnostic Capital Equipment Including Mobile and Services (Category Tower 7).