A Net Zero NHS Suddenly Becomes Something We Can Make A Reality
Jo Norris, Clinical Engagement and Implementation Manager, NHS Supply Chain: Rehabilitation, Disabled Services, Women's Health and Associated Consumables recently shared her thoughts with the Nursing Times, on how NHS Supply Chain are contributing to 'Net Zero' through the introduction of a greener range of sustainable sanitary products on the maternity, obstetrics and gynaecological products framework.
The range includes tampons made from sustainably sourced materials, with cardboard rather than plastic applicators so they will break down more quickly as waste. There are also sanitary pads where the plastic wrapping and adhesive strips are made from corn starch and there are menstrual cups which can be hygienically washed and reused.
See our Downloads ▼ section to read the full article in Nursing Times.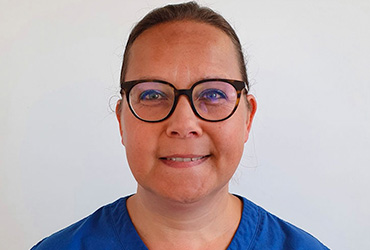 Looking at sanitary pads alone, if the 1.246 million bought through NHS Supply Chain in one year were of the plastic-free type, based on greenhouse gas reporting rates (Department for Business, Energy and Industrial Strategy, 2021), we have calculated this would save nearly 10 tonnes of carbon and nearly four tonnes of plastic. Suddenly what seems like a small change has the potential to have a big impact.

Jo Norris, Clinical Engagement and Implementation Manager, NHS Supply Chain: Rehabilitation, Disabled Services, Women's Health and Associated Consumables