Chef's Academy – a unique innovation from NHS Supply Chain
The Independent review of NHS Hospital Food 2020 highlighted the need for chef training and development, including a national training certificated course for hospital caterers, an NHS catering apprenticeship scheme and the need to celebrate success through a new NHS Chef of the Year award and Chef's Academy.
The establishment of the Chef's Academy in October 2020 by Nick Vadis and Stephen England, on behalf of NHS Supply Chain: Food, has helped develop the skills and culinary knowledge of chefs, offering an opportunity to feel a sense of community and pride within their roles, and acting as a way of attracting and retaining staff through continued professional development.
Since then, the academies have been a huge success, with 107 NHS chefs having attended across 14 events so far and multiple award wins, including the 2022 Public Sector Catering award for training and apprenticeships.
See our Downloads ▼ section to read the full article in Hospital Caterer.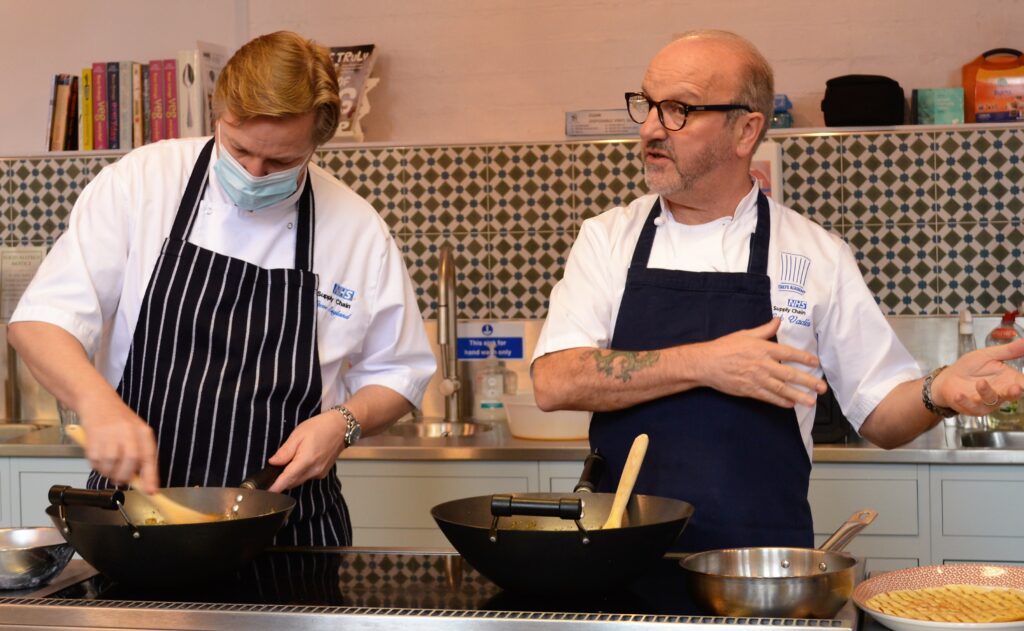 "NHS Chef's Academy is an amazing opportunity for NHS Chefs to learn new skills and develop their culinary knowledge on insight-driven food. It also provides them with a platform for mixing with their peer group and learning together."

Nick Vadis, Chef Ambassador to NHS Supply Chain
Useful Links
NHS Supply Chain: Food

Read more about Chef's Academy and register your interest on the NHS Supply Chain: Food category page.