Improving Patient Safety Through Embedding Human Factors into Essential Specifications
The essential specification programme aims to ensure products procured by NHS Supply Chain provide value for money, are fit for purpose, safe and represent end-user needs.
Our Clinical and Product Assurance (CaPA) team aims to improve the quality and safety of products available on supply chain frameworks through:
Alignment of frameworks with key national strategy and drivers
Evidenced based practice
Wider stakeholder engagement
The introduction of a responsive safety process that focuses on containment and resolution of the reported complaint.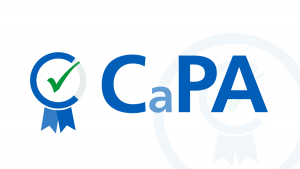 Continual improvement and transformation of CaPA's safety and assurance processes, aimed at providing assurance to the NHS, has led to the development of essential specifications. Integral to this is the increased focus on embedding human factors and ergonomics.
The essential specifications template addresses key lines of enquiry around product regulatory and safety standards, technical and physical requirements and best practice together with related human factor and ergonomics and sustainability.
Through our assurance, safety and complaints process CaPA recognises that medical device design can be a contributory factor to patient and staff safety incidents. In order to improve safety, we plan to embed the use of human factors into our assurance processes.
CaPA will be supporting the Tower Providers to manage a risk-based approach to include human factors as part of its product essential specification. These increasing expectations will need to remain a focus when engaging with suppliers, networks and product users and reflected in the specifications used to procure products for the NHS.
CaPA are currently engaging with stakeholders from across the system around essential specification and human factors, including suppliers, and will provide updates through existing communication channels and bespoke events.
For more information and updates contact:
Useful Links
Clinical and Product Assurance

CaPA play a key role in ensuring that all the products NHS Supply Chain supplies are safe and reflect the needs and preferences of all NHS partners.

Nursing Times

Users of poorly designed medical devices may work inefficiently or contribute to unintended harm.