HSJ Partnership Award Finalists
NHS Supply Chain: Ward Based Consumables work on the national framework for Insulin Pumps, Continuous Glucose Monitoring, Closed Loop Insulin Delivery Systems, and Associated Products finished as a finalist for Procurement Project of the Year at this year's HSJ Partnership Awards. The ceremony – which took place in London on Thursday 23 March – recognises the most effective collaborations within the NHS.
Despite not winning, this highlights the work carried out by the team, to future-proof the procurement strategy, by providing a central purchasing platform for the NHS which wasn't previously available. The framework now provides quick and easy access to new technologies, products and suppliers for the NHS with the flexibility to adapt to changing needs.
The Clinical Team engaged regularly with members of an experienced and diverse Clinical Council, including Professor Partha Kar (OBE), to gain feedback on the structure of the specification for the new framework and more importantly, how it needed to be future proofed to meet individual patient needs. The buying team engaged with all key suppliers on the framework inviting further engagement and insight.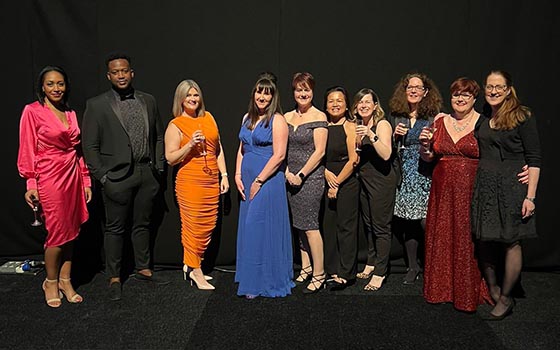 We are delighted to be finalists for the Procurement Project of the Year category for our procurement on the national Insulin Pumps and Continuous Glucose Monitors framework. Using the expertise of our teams in collaboration with NHS clinicians and industry stakeholders, we have successfully created a first of its kind, cost-effective and flexible framework for insulin pumps, with all relevant technology and software included.

This will really help support trusts in caring for their patients, as the need for diabetic care in the UK continually increases and evolves. A huge thank you and well done, to all those involved.

Nicola Harrington, Category Tower Director