International Women's Day
To mark International Women's Day today, which celebrates women's achievements, we interviewed one of our senior leadership team, Customer Engagement Director Jodi Chapman about her role and career to date.
Before working for NHS Supply Chain, what did you do previously?
I started my career in the medical industry with Johnson & Johnson where I was lucky enough to spend time in and out of theatres, witnessing the miracle of surgery and seeing first hand how important it is that a surgeon has the right equipment in their hands at the right time.
I moved to Molnlycke Healthcare in 2009 after taking time out to have my family, where I carved a career spanning 11 years. I started as an account manager in the Surgical division, and moved my way through to management, marketing and eventually arriving as the Business Unit Director of the Wound Management division.
What is your day to day role within NHS Supply Chain?
Customer Engagement Director.
The Customer Engagement team represents the customer voice in NHS Supply Chain and works collaboratively with NHS customers and stakeholders.
We develop category tower strategies that drive both savings for the NHS and grows our market share, whilst maintaining strong relationships with trusts and responding to their needs.
Customer Engagement is split into two parts:
The Customer Insights, Category Interface, Contract Governance and Customer Relationship Management (CRM) Systems function supports the insight relationship and contract governance between NHS Supply Chain Category Tower Service Providers (CTSPs), Customer Relationship Management and Procurement teams.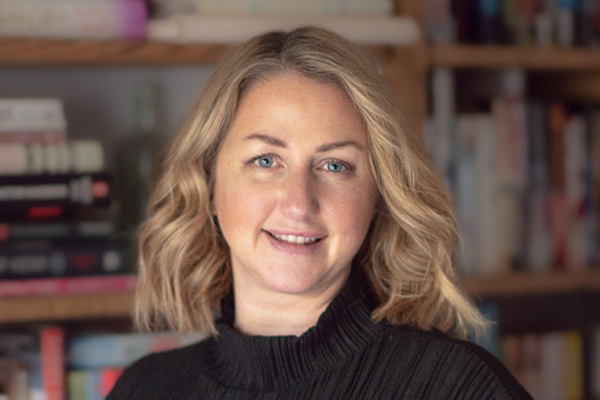 The Customer Relationship Management function owns the relationship with customers through a team of Regional Leads, Senior Customer Relationship Managers, Customer Relationship Managers and Clinical Nurse Advisors.
What are your biggest challenges?
Ensuring that all of our customers' voices are heard and listened to, especially our clinical customers. Its critical we all work towards ensuring better patient outcomes are achieved.
What does International Women's Day (IWD) mean to you?
For me, IWD is a celebration of how far we have come in breaking down the barriers and stereotypes in the workplace, but also a hope that my daughter (who is 13) never has to second guess or question whether she should apply for a role because it is in a male orientated sector. The hope that she never has a glass ceiling above her head because of her gender.
What advice would you give to other women who want to work in our sector?
That many well-meaning people (men and women) will tell you to give up along your career journey, that the road you are on is "too hard", "not fit for a woman", but to not listen. Focus on your inner voice that tells you that "you are good enough, you will succeed, you are a warrior!"
Focus on your goals and remain committed to making a difference – and your efforts will be rewarded.