Interview with Chris Holmes, Director of Supply Chain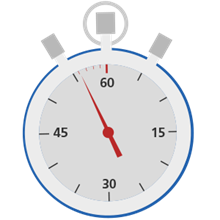 Our Director of Supply Chain talks about his immediate priorities – and shares some top tips for suppliers.
Chris has worked within the NHS for over 20 years in a variety of senior procurement and supply chain roles, including the management of the procurement and customer related activities undertaken by NHS Supply Chain.
Prior to joining the NHS he spent nine years in the private industry, working for retail clients in the manufacturing sector. Chris is also a member of the Chartered Institute of Purchasing and Supply.
Q1. What are the key priorities that you are focusing on over the next few months?
Delivering value to the NHS via the Category Tower Service Providers (CTSPs) and continuing to work collaboratively with our 11 CTSPs, the CaPA team, Customer Engagement colleagues, customers and suppliers. We'll be developing and delivering procurement outcomes that meet the needs of customers.
A Key Priority – Delivering value to the NHS via our CTSPs and meeting the needs of customers
Other key priorities include:
Supplier Relationship Management (SRM)
Ensuring that we have productive and constructive relationships with our product suppliers through our CTSPs. We support their SRM activities as well as holding our own events. Our objective is to develop insight to enable mature supplier relationships and provides vital insight to support the delivery of best value procurement outcomes. I also chair the Medical Markets Supplier Board which is attended by trade associations. This provides a platform for discussion and information sharing.
Logistics services
On 24 February we completed the transition of the logistics service from DHL Supply Chain to Unipart Logistics, which was the final element in shaping the new NHS Supply Chain. My focus is now on ensuring that the implementation of the new service continues to operate to the high standards that our customers expect from us.
Data management
A key part of my team, data management are gatekeepers for product information going into our systems.
EU Exit
We continue to support DHSC with preparations should the UK leave the EU without a deal.
See our Useful Links section to see a message from Steve Oldfield on the further extension of Article 50 to 31 October 2019.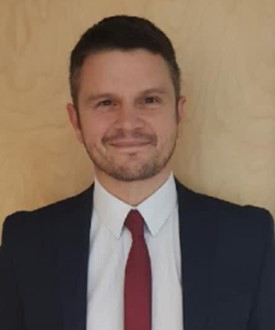 Q2. How are you engaging with CTSPs?
My team of category tower managers are integrated into the CTSP teams. The team support and drive the CTSPs to develop category strategies and procurement activities that meet the needs of the NHS.
We work hand in hand with CaPA, Customer Engagement and other management functions (including the SRM and logistics teams) to shape the development of strategies. All category and sourcing strategies are approved at a Category Council that consists of all the key stakeholders. This ensures that all stakeholder requirements are considered and factored into the strategies as necessary – no category or sourcing strategy can proceed without the approval of all Council members.
The management function for NHS Supply Chain, have a governance role to monitor all CTSPs to ensure they are delivering their contractual requirements on savings, their KPIs as well as providing value for the NHS.
Q3. Any top tips for new/existing product suppliers?
1. Engage with the CTSPs that are responsible for managing your product categories. Keep a watching brief on our procurement activities through the procurement calendar to ensure you have the best chance of competing in our tender activities.
2. Attend one of our supplier relationship management meetings or events that we speak at. I would encourage suppliers to attend these events to gain information and build relationships with us.
3. Provide products that meet the requirements of the product specification and that are fit for purpose. It is absolutely vital for patient care, that the NHS has access to the products that it needs in order for health professionals to provide safe care.
For more information please contact us: