Key Messages from the National Customer Board September 2021
Sir James Mackey, Chair of our Customer Board and Chief Executive of Northumbria Healthcare NHS Foundation Trust, outlines the key messages from the recent National Customer Board meeting.
The Board met virtually on 21 September, it was great to see so many representatives once again getting together to understand the challenges faced by the NHS and bring frontline intelligence to NHS Supply Chain.
This is a really exciting and dynamic time for procurement and supply chains in the NHS.
COVID-19 has impacted on us all placing even more importance on a resilient, effective and efficient NHS Supply Chain. As we enter the recovery phase the NHS should be closely focussed on what we can do to support areas such as local and national economic recovery, linked to where products are procured and manufactured. Working together, learning from each other enabling the understanding of the wider value that NHS Supply Chain brings to NHS trusts is a massive opportunity for us all.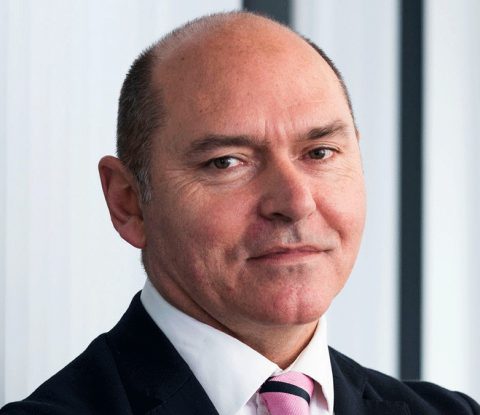 Changes in membership
This was the last National Customer Board meeting for James Spittle who is stepping down from his role as Supply Chain Coordination Limited (SCCL, management function of NHS Supply Chain) Chair on 30 September 2021. I would like to thank James for his contribution to the Customer Boards, during his three-year term, a sentiment which I know is echoed by every member of the Board.
Heather Tierney-Moore was welcomed to her first National Customer Board meeting. Heather will be taking over as Interim Chair of SCCL's Board.
This was also the last meeting for Mick Guymer, Non-Executive Director, Wrightington, Wigan and Leigh Teaching Hospitals NHS Foundation Trust as Chair of the Northern Customer Board. Mick was thanked for his hard work and Jonathan Wood, Deputy Chief Executive and Director of Finance, Lancashire Teaching Hospitals NHS Foundation Trust, was welcomed as the new Chair of the North Customer Board. I know the network will welcome his drive and enthusiasm.
Supply chain resilience
One of the key messages from the National Customer Board was around the importance of supply chain resilience. External pressures faced by the entire country have and continue to test the supply chain. The Board was reassured to hear that everyone is working to ensure the impact on the NHS is mitigated.
Current HGV drivers' issues are not affecting deliveries to NHS customers and full contingency plans are in place should they be required. Global freight issues and the transportation issues this has caused are also being managed. Alternative global freight options are being explored to ensure the best rates can be achieved. There was also assurance about price increases that, whilst they are inevitable, the Category Towers are doing everything they can to mitigate these. Following recent supply disruption to certain product lines resilience work with revised stocking levels, strategic stockholding and clinical review of alternatives are underway to maximise resilience.
Regional meetings
The Regional Chairs fed back from their own Board meetings. Key points included:
Recognition that time and resource is an issue for trusts, members were asked how greater collaboration could be achieved to kick start some of the work which had been delayed.
Sustainability was a big discussion in the regions, the offer was made for an NQC training session to be delivered.
Assurance around price rises and that the Category Towers are doing everything they can on this.
Next meeting
At the end of the meeting Sir James Mackey thanked members for their ongoing contribution and support. The next meeting of the National Customer Board is on Wednesday 15 December 2021.
Useful Links
Customer Board

Find out more about the National Board and the four Regional Boards.