Meal Boxes for NHS Staff During the COVID-19 Pandemic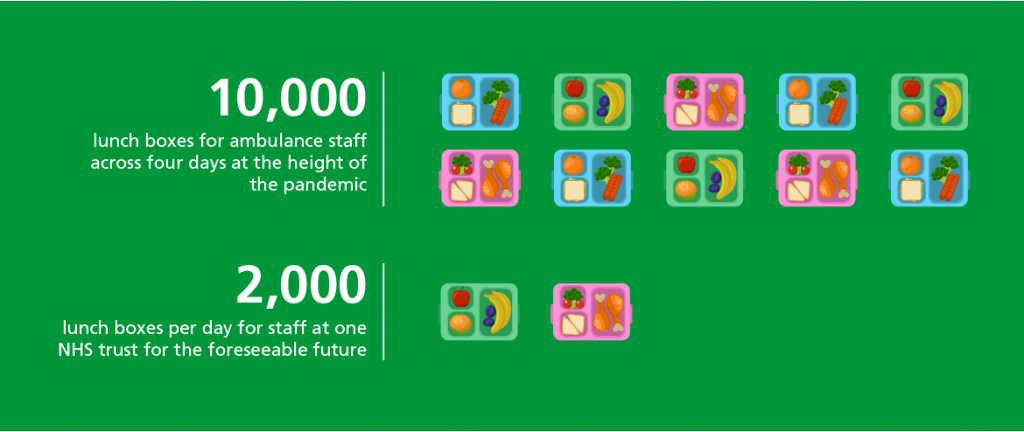 Overview
Over the past couple of months, we have been working closely with NHS trusts up and down the UK, supporting them through unprecedented times. Below are just two examples, showing how we delivered meal boxes for staff by closely collaborating with hospitals and catering staff by responding to these immediate needs with a specially designed solution. We have since turned the lunch box meals for staff into a permanent option that can be accessed ongoing.
Key Achievements: Supporting NHS staff through unprecedented times
The following achievements demonstrate the success of the meal box scheme:
10,000 lunch boxes for ambulance staff across four days at the height of the pandemic
2,000 lunch boxes per day for staff at one NHS trust for the foreseeable future
A new resource for staff meal boxes available to all and suited to a range of allergen and dietary need.
The Challenge
Meal boxes that are high in energy for staff on the go during COVID-19 pandemic
NHS staff working on the frontline were facing unprecedented working hours and conditions. They needed to recharge with food on the go. We were first contacted for support in April, requesting meals for staff from the North-West Ambulance Service (NWAS) NHS Trust. They were looking for 10,000 lunch boxes they could provide staff over the Easter Bank Holiday weekend. Their frontline workers needed a meal that was easy and quick to consume, provided what they needed nutritionally and that could sustain them throughout the day.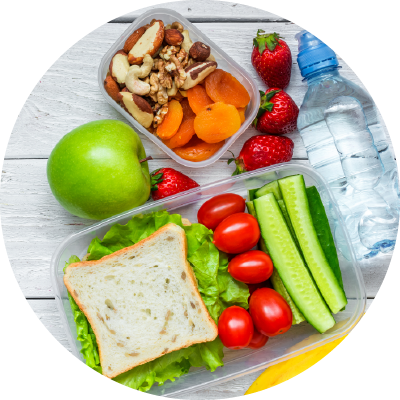 The feedback from staff is the lunches were of high quality and thoroughly enjoyed. Your communication channels remained open throughout the weekend which allowed NWAS to organise distribution of the lunches once received. Again, many thanks and we look forward to continuing our partnership in the future.

Linda Sutcliffe, Operational Procurement Manager, NWAS NHS Trust
The Solution
A range of meal boxes accessible anywhere
Our NHS Supply Chain: Food Account Manager for the Midlands worked with our Procurement team to support the trust. They engaged with our framework suppliers, created order forms covering variety and dietary options and organised all logistical aspects. This included out of hours communications channels being set up and the chosen supplier being fully briefed for a smooth process from start to finish.
The range of twelve nutritionally balanced and engineered meal boxes can be used as lunch boxes or for any other mealtime. They provide between 19% and 44% of energy (Kcal) requirements and between 24% and 73% of protein requirements. They are all made from food items available via our frameworks and via Bidfood, and all have been designed with cost in mind.

Joanna Instone, NHS Supply Chain: Food in-house dietitian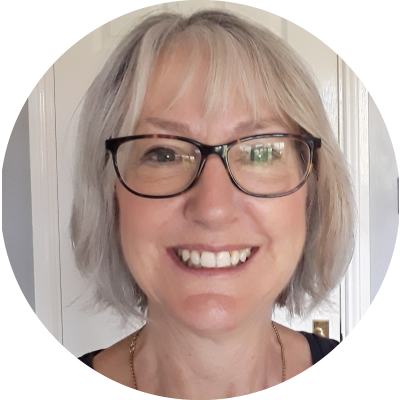 The Result
A meal solution that stands the test of time
That same month we were also contacted by Birmingham and Solihull Mental Health (BSMH) NHS Trust who were looking to provide 2,000 meal boxes per day for the foreseeable future. We supported the trust to supply their staff with the new lunch box concept across 44 sites, developed by our in-house dietitian and Procurement teams.
We are proud in this instance to have worked with Snackaway, an SME based in the Midlands and one of our framework suppliers. They had lost a significant amount of business due to COVID-19, forcing them to place many of their employees on furlough. Snackaway have been able to provide 2,000 meal boxes per day for BSMH NHS Trust over the last few months and are delighted with what has been achieved.
As a result, we were able to create a collection of meal boxes with items that can be easily ordered as a set and put together on-site to form meal boxes for staff that suit a variety of situations.
The range now covers:
Breakfast
Gluten Free
Gluten Free Premium
Premium
Premium Plus
Vegetarian
Vegan
Value.
Next Steps
See our Downloads ▼ section for a full break down of the items you can now order in meal boxes.
To order from any of these groups of items or for more information on how we can support your trust, speak to your local NHS Supply Chain: Food Account Manager. See our Useful Links section.
Useful Links
Account Managers

Find contact details for our Food Account Management team here.