Mental Health Awareness Week 2022
It is estimated that by 2025, in the UK, there will be 1,000,000 people living with dementia. Dementia is a term used to describe a range of progressive brain diseases (including Alzheimer's disease) affecting the ability to remember, think and speak¹.
Common challenges that people living with dementia experience are difficulties with eating and drinking. This, if unchecked, can lead to weight loss, malnutrition, and dehydration. The reasons for these challenges include: forgetting how and when to eat and drink, being unable to stay focused and/or still at mealtimes, and also taste and smell can change. Dietitians can offer evidence-based and effective advice on nutritional strategies to support people with dementia. A food-based approach includes food fortification, the use of easy to eat finger foods and enhancing the flavours and smells of food to entice patients to eat².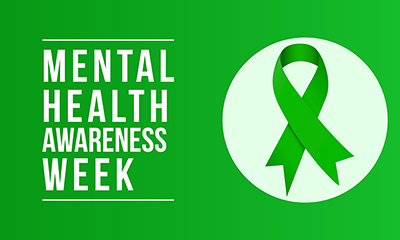 One of the most basic methods of food fortification is the fortification of milk which can then be used to make other nourishing foods such as mashed potato, rice pudding, custard, and cheese sauce. NHS Supply Chain: Food has produced a 4-minute video to demonstrate how to fortify milk using powdered milk available from the Ambient Food framework.
NHS Supply Chain: Food can help you support patients with dementia through a range of our compliant frameworks. You can create nutritionally balanced meals using finger foods such as:
Main meal/savoury finger foods:
Protein source– Fish fingers, chicken goujons, sausages, chopped or sliced beef and pork portions and cheese cubes
Carbohydrate source – Chips, or cubes of cooked potato or pasta shapes
Vegetables– Cooked (al dente) or raw vegetables (e.g., carrots, broccoli, beetroot, parsnip) cut into finger-sized juliennes or salad items such as lettuce, tomato, cucumber and or radish
Sides – Garnish with 'dipping' items such as tomato ketchup, mustard, mayonnaise, vinegar or lemon juice to enhance the smell and taste of savoury finger foods.
Dessert/sweet finger foods:
Baked goods – Biscuits, a slice of cake, fruit tart, flapjack, traybake muffins
Fruit – Chopped up into manageable sized portions (orange segments, apple, pear and banana)
Condiments – Try dipping fruit in honey, maple syrup, sugar, cream or custard to enhance the flavour and nutritional value.
See our Useful Links section to view all of the NHS Supply Chain: Foods frameworks.
Useful hints and tips
Elaine Lane, CPU Food Service Dietitian from Barnsley, gives some practical hints and tips for carers and caterers:
Cold items can be used for between-meal snacks and include sandwiches and chopped prepared fruit and vegetables (store appropriately).
Vigilant hand care is required for sticky or coloured items, e.g. tomato, pizza slices or quiche fingers.
Drained roast meats are best served rolled, and some other items are better cut into smaller pieces e.g. chicken or fish goujons, omelette strips, fish cakes, jackets and boiled potatoes.
Dry foods can be obvious choices at mealtimes however they may lack the moistness and flavour of products cooked and served in gravy or sauce. Serve with dips of tomato sauce, brown sauce, mayo, mustard or salad cream.
Moist products need to be served carefully e.g. fruit cocktails drained of juice, meatballs drained of runny sauce.
Care should be taken to serve hot finger foods at a comfortable/suitable temperature, e.g. chips, sausages, cooked carrot fingers and Bakewell tart.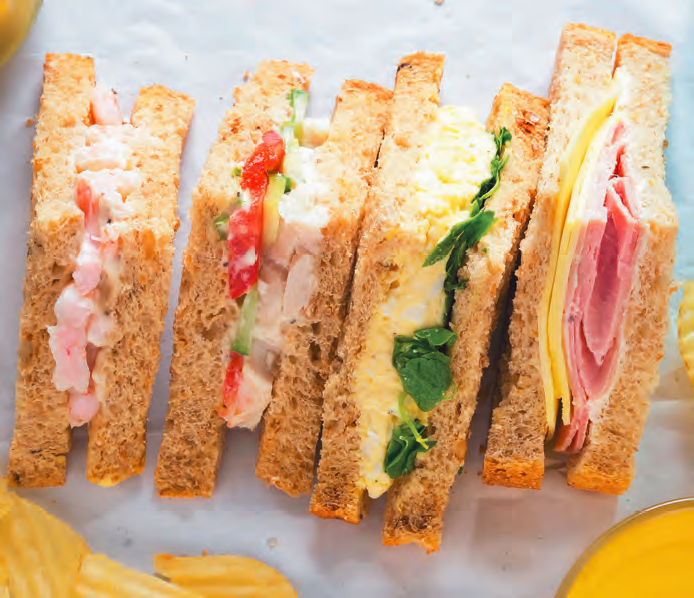 References:
Dementia UK. What is Dementia? [Internet]. 2022 [cited 2022 April 19]. Available from: https://www.dementiauk.org/about-dementia/dementia-information/what-is-dementia/
Dementia UK. Eating and Drinking for a Person with Dementia. [Internet]. 2022 {cited 2022 April 19}. Available from: https://www.dementiauk.org/get-support/health-issues-and-advice/eating-and-drinking/