New Healthy and Sustainable Products Available Soon
We will soon launch our new Cold Beverages, Confectionery and Snacks framework. We have incorporated feedback received from NHS trusts to produce the result. Our framework will have many new products and four new suppliers.
After 12 months of strategic procurement, I'm so pleased to soon be offering to the market our new cold beverages, confectionery and snacks range. We listened to your needs around sustainable options as well as an increased number of healthy options. These include houmous and lentil crisps and in a bid to cut back on plastic consumption, canned still and sparkling water will be available.

Fergus Meehan, Category Development Lead – Transacted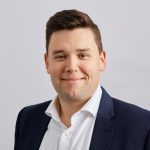 Sustainable Benefits
From a sustainability point of view, there are pros and cons to both canned water and bottled water. The primary factors on both sides are the energy required and waste material produced when creating aluminium cans, and the high likelihood of plastic reaching landfill or our oceans as well as the finite number of times plastic can be recycled. However, by offering options, we hope to provide trusts with the flexibility to meet their particular sustainability goals.
We also have available a range of water coolers which we encourage our customers to consider on our Hot Beverages and Vending Solutions Framework.
Product areas include:
We have increased the number of gluten free items and are supporting a large number of UK-based Small to Medium-sized Enterprises (SMEs) – 68% of suppliers are SMEs. As with all our frameworks we are also pleased that we have leveraged the scale of the NHS to deliver cut prices.
Juices, milkshakes and cordials
Water and vitamin drinks
Cereal and snack bars
Biscuits and cakes
Crisps and crisp alternatives
Healthier snacking
Confectionery.
This framework starts on 7 June 2021, runs for 24 months and ends on 6 June 2023.
Speak to your Food Account Manager to find out more. See our Useful Links section for contact details.