The New Hot Beverages and Vending Consumables Range
After an extensive period of consultation with NHS catering and procurement teams, as well as suppliers, NHS Supply Chain are pleased to present this new range of hot beverages and vending products to the NHS. The full range is now available to purchase from the online catalogue.
Popular brands, consistent savings
NHS Supply Chain: Food team have worked on putting the range together for 12 months, ensuring the products available match the needs of the NHS.
The result of the procurement involved securing two new big brand suppliers, one for tea and one for coffee, and these are Kenco and Typhoo.
These brands provide the best financial value as well as an excellent range that includes recognisable and reliable products. They have become the integral providers on this framework which also includes a wide range of other suppliers.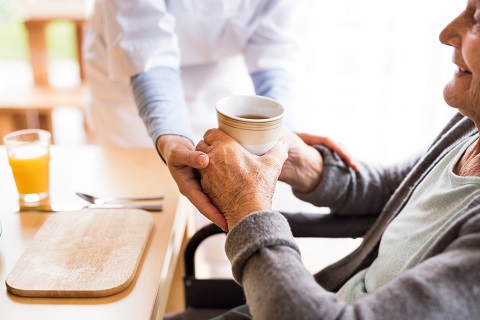 Despite the addition of big brands like these, the food team secured average savings of 7% across all products when compared to the previous ranges.
This is due to the unique ability of NHS Supply Chain, as a part of the NHS family, to leverage the buying power of the whole of the NHS when purchasing. This brings down costs whilst still ensuring quality products can be purchased.
Fergus Meehan, Category Lead – Transacted at NHS Supply Chain: Food, recently spoke to Hospital Caterer magazine about the framework launch.