Healthcare Professionals Vote in Favour of a Consistent Uniform Across the NHS in England
NHS Supply Chain recently released the results of its seven week consultation with NHS staff on the proposal of a standardised national healthcare uniform for NHS staff working in clinical roles in England.
The report showed that from almost 51,000 responses received, 82% were in favour of the introduction of a consistent uniform across the NHS in England.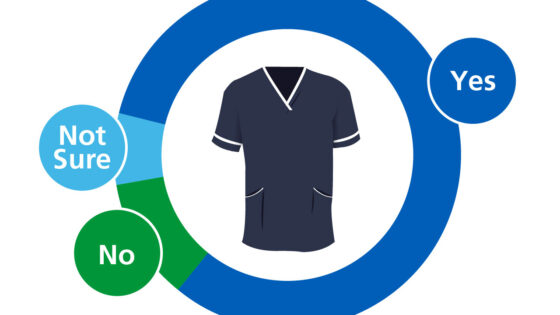 Breakdown of Responses by Profession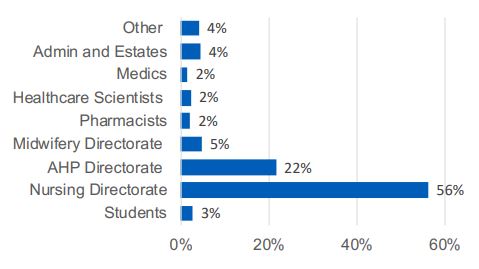 50,710 individual responses to online consultation
The preferred style for the national uniform design was identified as a smart scrub, with a dress being offered as an alternative. The new uniform also has to be fit for purpose, high quality, and reflect the needs of the diverse NHS workforce.
Uniform colour remains a priority for professionals as it would help patients and visitors distinguish between different healthcare professionals.
The results of this consultation are overwhelmingly positive and support the proposal for the NHS in England to introduce a standardised national uniform design across all settings, where appropriate.

Our aim is to develop a uniform NHS health and care professionals deserve and are proud to wear, and we've developed a plan to progress this.

We've used the findings from the consultation to develop the design brief which we are taking to market. The design will evolve during the tender process and will include comprehensive wearer trials and feedback before a final design is agreed. We will continue to engage across the NHS to finalise the design.

Kevin Chidlow, Category Tower Director for NHS Supply Chain: Hotel Services