NHS Supply Chain Expands its Sustainability Team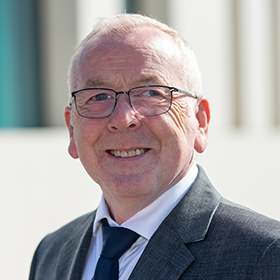 Martin Toomey
Sustainability Manager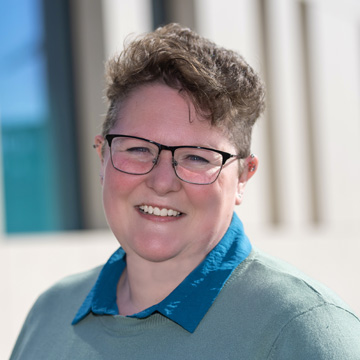 Heidi Barnard
Head of Sustainability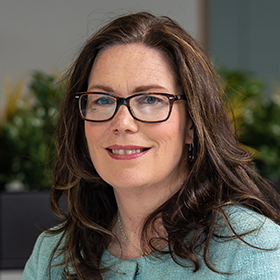 Stephanie Gibney
Sustainability Manager
A new sustainability team has been created at NHS Supply Chain, with new starters Heidi Barnard and Steph Gibney joining Sustainability Manager Martin Toomey to drive forward the sustainability agenda in the organisation.
Heidi joins as Head of Sustainability from Northern Care Alliance, a large acute trust in Greater Manchester where she spent three years as Head of Sustainability. Having worked in environment and sustainability all her career, her previous roles were in the manufacturing and construction sectors with Saint-Gobain and British Gypsum, latterly as Head of Environment and Compliance.
Steph joins as Sustainability Manager after spending 12 years working predominantly on the NHS Supply Chain contract with DHL, first as a buyer then as Ethical and Sustainability Manager. Her previous roles were in retail as a buyer for the Very Group and in the supply base direct sourcing.
Moving into the NHS from the private sector just before the pandemic hit three years ago was a real springboard for me and reignited my passion and curiosity in understanding what, why and how we can do things, and the impact we can have on people's lives by shifting to more sustainable practices.

Heidi Barnard, Head of Sustainability
Heidi knows that NHS Scope three (supply chain emissions) are the biggest impact for NHS Supply Chain and where there is the most work to be done going forward.
Martin Toomey and others have been working hard to put in place the foundations of programmes of work we need to do with our suppliers. As an expanded team we are seizing the opportunity to progress the activity already started and ensure it underpins NHS Supply Chain's strategy and new vision going forward, bringing increased focus on what NHS trusts want and need over the coming years to meet the NHS 2045 net zero target, and having a real clarity of purpose around the role we all within NHS Supply Chain have to make that ambition a reality.  

Heidi Barnard, Head of Sustainability
Director of Supply Chain Chris Holmes is equally keen to ensure the business' sustainable future:
We have made great progress over the past few years with the establishment of our sustainability strategy and the contribution it has already made in reducing single-use plastics, increasing the use of re-usable products, and reducing carbon waste and water. 
Ensuring we are leading the way on sustainability for the NHS is really important in helping achieve the goals we have set ourselves and the vision set out for the whole of the NHS – to deliver the world's first net zero health service and respond to climate change, improving health now and for future generations. I am delighted we have been able to invest even more in the team, as this will help us push further, faster.

Chris Holmes, Director of Supply Chain
Updates to the Sustainability Web Pages
We are really excited about the expansion of our sustainability team and what this means for our commitment to supporting the NHS to reach its net zero targets by 2045. See our Useful Links section to view the updated pages.

key changes – The tabs across the top of the page in the green banner have changed to:
Sustainability Homepage – you will find all the latest news and links to Contract Information Pages with sustainable initiatives your trusts should be utilising.
Sustainable Initiatives – most of the sustainable initiatives across our Category Towers are highlighted on this page.
Social Value – here you can find out how we are working with suppliers to embed social value into our procurements, so you have peace of mind we are doing the right thing.
Suppliers – we believe in being open and honest, this tab is for suppliers and trusts to see how we are aligning with NHS England's Supplier Road Map to reach net zero.
And Climate Change – we aim to reduce carbon emissions across our supply chain by 2,900 tonnes, here you can see ways we are doing this.
We have also added a 'mini banner' navigation bar that features on most pages of our website so with one click you are back on the sustainability home page.