Nutrition and Hydration Week 2022
In recognition of this year's Nutrition and Hydration Week (14–20 March 2022), our dietetics team have identified drink options suitable for patients, staff and visitors. Highlighting drinks that nourish as well as hydrate. All options are available through our compliant NHS Supply chain frameworks.
See our Useful Links section for the product listing and links to our contract information pages for further details on each of our frameworks mentioned.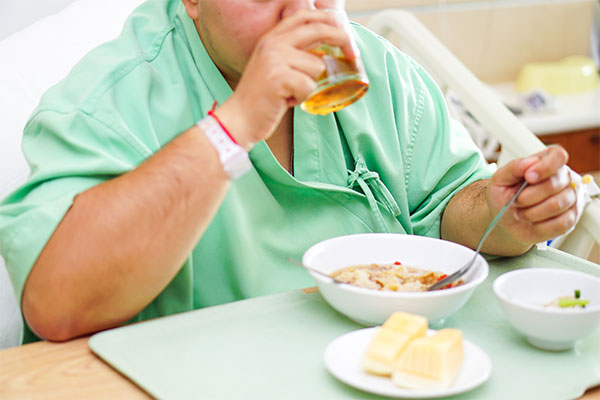 Nutritional supplement drinks are an excellent source of nourishment that can be given to patients who require extra energy, protein, and many other micronutrients. These concentrated sources of nutritional goodness can contain up to 250kcal and 12g of protein, while also providing a source of hydration.
Coming in both sweet (such as strawberry or vanilla) and savoury (chicken or vegetable) flavours, the nutritional supplements available from the NHS Supply Chain: Food catalogue provide an excellent way to combine nutrition and hydration.
Fortified and high protein options
Our dietetics team support food fortification, particularly in the treatment of malnourished patients. Fortification techniques can range from the simple addition of butter, margarine or cheese into drinks and foods boosting the protein and calorie content of milk itself by adding milk powder.
In November 2021, we shared a video tutorial on milk fortification, the video demonstrates how to increase the nutritional value of a pint of milk.
See our Useful Links section to watch the tutorial.
Hot milky drinks like drinking chocolate and malted milk drinks also present excellent opportunities to provide extra nutrition when needed. Drinking chocolate products can provide an average of 80-88kcal per portion, while malted milk drinks can deliver as much as 10% of the recommended daily adult calcium intake.
Tea and coffee present an excellent hydration opportunity for hot drink lovers. The British Dietetic Association (BDA) Nutrition and Hydration Digest recommend that, for patients, hot drinks like tea and coffee should be readily available to help maintain hydration levels. A wide variety of hot drinks can be purchased from our Hot Beverages and Vending Consumables framework.
Healthy, low sugar drinks
For staff, visitors, and patients who are identified as being 'nutritionally well', a refreshing low sugar drink maybe both preferred and suitable. NHS Supply Chain: Food frameworks have a large range of low sugar still and sparkling drinks available. To be classified as low energy or low calorie, a drink must contain less than 20kcal per 100ml. 73% of the cold drinks we offer meet these criteria, giving NHS trusts access to a wide range of hydrating, low sugar drinks. Offering low-calorie drinks in this way also helps NHS trusts to achieve compliance with Government Buying Standards for Food and Catering Services (GBSF) and Commissioning for Quality and Innovation (CQUIN) by promoting healthy drinking habits.
The dietetics team is also on hand to support individual trusts by combining their in-depth knowledge of the NHS Supply Chain offer with their dietary expertise. One such service the Dietetics Team has previously provided on request by maternity wards has been to deliver a list of recommended drinks with sugar levels that are suitable for expectant mothers with gestational diabetes.
To access similar services, speak to your Food Account Manager and they will work together with the Dietetics Team to source these specialist products.
Sustainability – Nutrition and hydration
In line with broader NHS sustainability goals NHS Supply Chain: Food is taking measures to reduce the amount of single-use plastic found throughout our product offer, particularly when it comes to drinking cartons. As a result, 82% of the drinks on our Cold Beverages framework come in packaging that is either completely recyclable or made up of recycled material.
In addition to this, items such as canned still and sparkling water have been introduced to our product offer, providing water with packaging that has recycling options.
Speak to your local Food Account Manager who can assist with further information.
You can download full product listings on the individual Contract Information pages.
If you are unsure about what drinks are suitable for your patients, please contact your local dietitian.