Our Good News Sustainability Stories
Becoming the world's first carbon net zero national health system by 2045 will require big changes for the NHS and for NHS Supply Chain. So, what will a greener NHS look like and how can NHS Supply Chain support trusts to deliver on this ambition?
To drive better health outcomes and create economic, social and environmental value for our stakeholders, NHS Supply Chain is committed to leveraging the strength of its people and operations to deliver health sustainably.
Here are some examples of what we have been doing to make a difference.
1. One ton of plastic saved across the north west
We signed up for the NHS England and NHS Improvement (NHSEI) Single-Use Plastics (SUP) Pledge and started reducing the range of SUP we offered. Since then our teams have been working hard to procure items that support trusts in reaching their sustainability goals as well as contributing to the greener NHS agenda. Over the last three months several north west trusts, from three Integrated Care Systems; Greater Manchester Health & Social Care, Cheshire & Merseyside, North Cumbria and Lancashire & South Cumbria; have saved a ton of plastic, the equivalent of four dolphins.
How did they do it? Our Customer Relationship Management (CRM) team in the north west have raised awareness and provided analysis, insight and encouragement to trusts to use the Catering Consumables and Equipment framework. The framework provides 99 sustainable SUP alternatives for the NHS to purchase and trusts have been able to swap plastic cutlery for bamboo alternatives.
See our Useful Links section to view all of the options in our SUP Alternatives Brochure.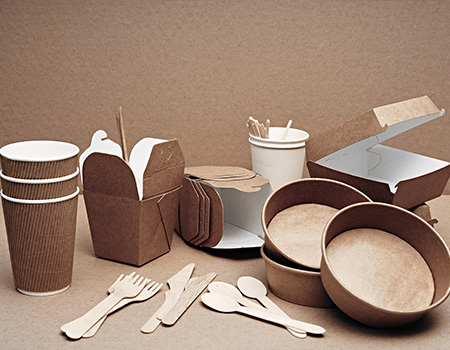 This small change in behaviour has led to the removal of one ton of plastic from the supply chain in three months. This is really encouraging news that these simple changes can quickly impact on our sustainability goals. During 2019 – 2020 the NHS bought 184 tonnes of Plastic Catering Consumables, it's fantastic that we can now offer the NHS a proactive alternative to these single use plastics.

Gareth Harvey, Regional Lead – North.
2. New Sustainable Fleet servicing NHS trusts across England
The new environmentally-friendly vehicles offer the lowest level of carbon emissions to date and are being rolled out for dedicated use within NHS Supply Chain. The new fleet is operating with lower emissions, allowing a CO2 reduction of 2.1 tonnes per vehicle per year.
Additionally, the engines are HVO ready and can be run on Hydrotreated vegetable oil. A significant proportion of the manufacturing of the fleet has been undertaken in the UK. The sustainable vehicles are the latest addition to NHS Supply Chain's transport fleet, supporting a 200 strong final mile fleet delivering to NHS trusts.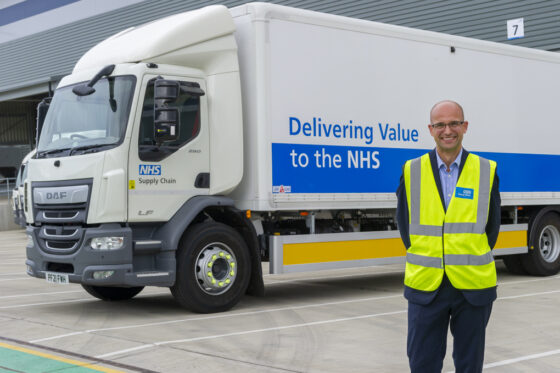 3. Category Tower 5 Sanitary Products have a Green Range and Continence Products
More than 600 new washable and recycled continence products have been added to a national framework launched by NHS Supply Chain.
The full range of washable/reusable adult and children's products are available in a choice of colours and styles. The recycled products are available across our range of procedure pads (underpads). The clinical and procurement teams within NHS Supply Chain: Rehabilitation, Disabled Services, Women's Health and Associated Consumables responded to customer feedback for more sustainable products when developing the framework.
There has been a real push from our suppliers to go green, and coupled with what our customers are telling us, we are delighted to be able to add so many washable/reusable and recycled products to our framework. This is just one example of how NHS Supply Chain is supporting the NHS to be Carbon Net Zero by 2045. We are working with suppliers on some new and exciting ideas, including offering more eco-friendly, sustainable and biodegradable disposable products. Just some of the initiatives include suppliers using recycled ocean plastics, fully recyclable packaging and using innovative technology.

Lisa Charlesworth, Clinical Engagement and Implementation Manager
There are more than 2,000 products on the Disposable and Washable Continence Care and Associated Products framework, including 1,200 new products from new and incumbent suppliers. Disposable and washable continence products are used throughout the NHS in both acute hospital wards and for patients in their own homes or a care home.
4. Sustainability Snapshot of How We Are Supporting the NHS
Over the last year, we have launched several sustainable initiatives across our four strategic pillars which have already seen great results. Read on for some sustainability ideas that your trusts can take advantage of today. Speak with your local CRM for further information on any of the sustainable initiatives mentioned in this article.
Human rights and labour standards
We now have 999 suppliers who have signed up to the government NQC portal. The great news for the NHS is they can now see sustainability data from these 500 suppliers for free! Saving you time and resources while creating your Green plans. Follow the easy steps on our Human Rights page to sign up and take advantage of the information available to your trust. See our Useful Links section to view the NQC portal.
NCP (Nationally Contracted Products)
During 2021 the NHS have already saved huge amounts of carbon by switching to our recycled copier paper, to put it into context CO2:- Saved is equivalent to 13,672 trees saved, this is based on fully grown European Spruce tree typically used in making paper (25 m long) 1.475 kgs of wood per tree. See our Useful Links section to read more about NCP and make the switch today.