Product Suspension Reasons
COVID-19 highlighted the criticality of ensuring the NHS had access to a resilient supply chain and the importance of working collaboratively with product suppliers through effective supplier relationship management, and with NHS partners to support improved decision-making. Making it easier to do business with us is a key service requirement from the NHS.
Therefore, in response to customer feedback, we have recently updated our product suspension reasons to make them more transparent, making it easier for you to make purchasing decisions.
The number of product suspension reasons has been reduced to 14 and the descriptions are:
supplier manufacture issue
supplier sterilisation issue
supplier packaging issue
supplier manufacture unable to meet increased demand levels
supplier transferal of manufacture/distribution site
supplier extended delays in transportation
supplier raw material shortage
supplier availability delays following a product recall
regulatory requirement
supplier shortage
limited supply requiring demand allocation
contractual issue
supplier request
being discontinued by the supplier, alternative(s) being investigated.
On Friday 28 January 2022 our Online Catalogue was successfully updated to reflect these new reasons. All products previously suspended prior to this date have been updated to one of the new reasons stated.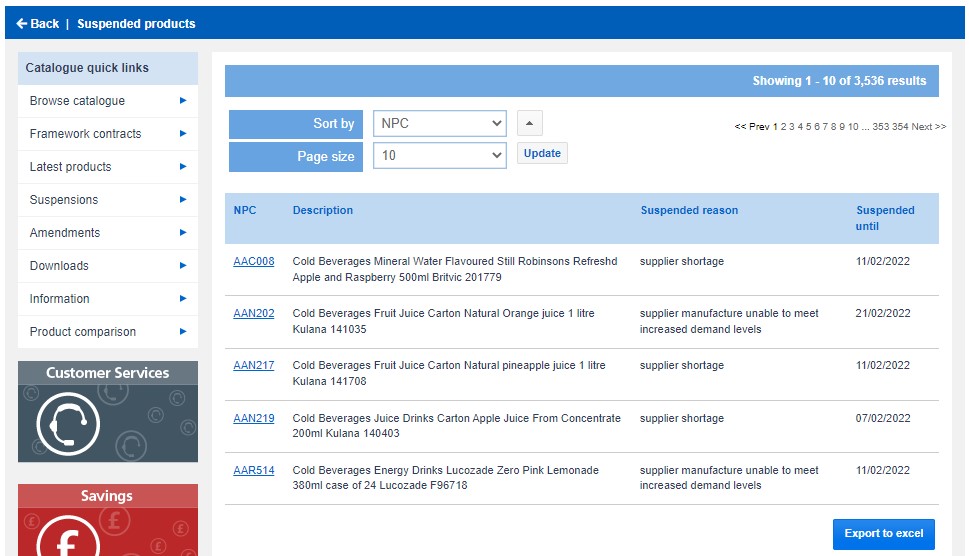 Details of all currently suspended products can be viewed via the Suspensions section of the catalogue (accessed from the 'Catalogue quick links' menu) where there is also the ability to export to Excel.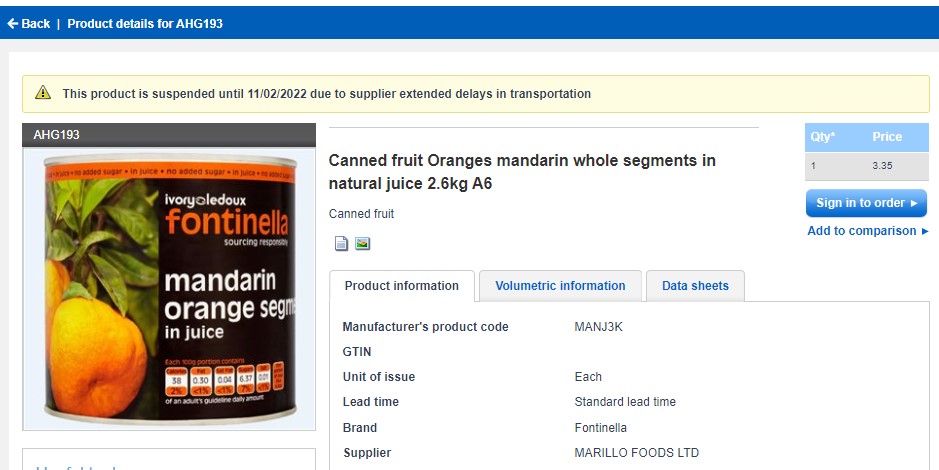 Product suspensions are also highlighted on the individual product card.