New Sustainable Fleet to Begin Servicing NHS Trusts Across England
With a large range of vehicles across the country, NHS Supply Chain: Logistics have been making positive changes to support the long term goal of creating a carbon neutral fleet.
More sustainable and environmentally friendly trucks are being rolled out over the course of the Autumn and throughout the next two years.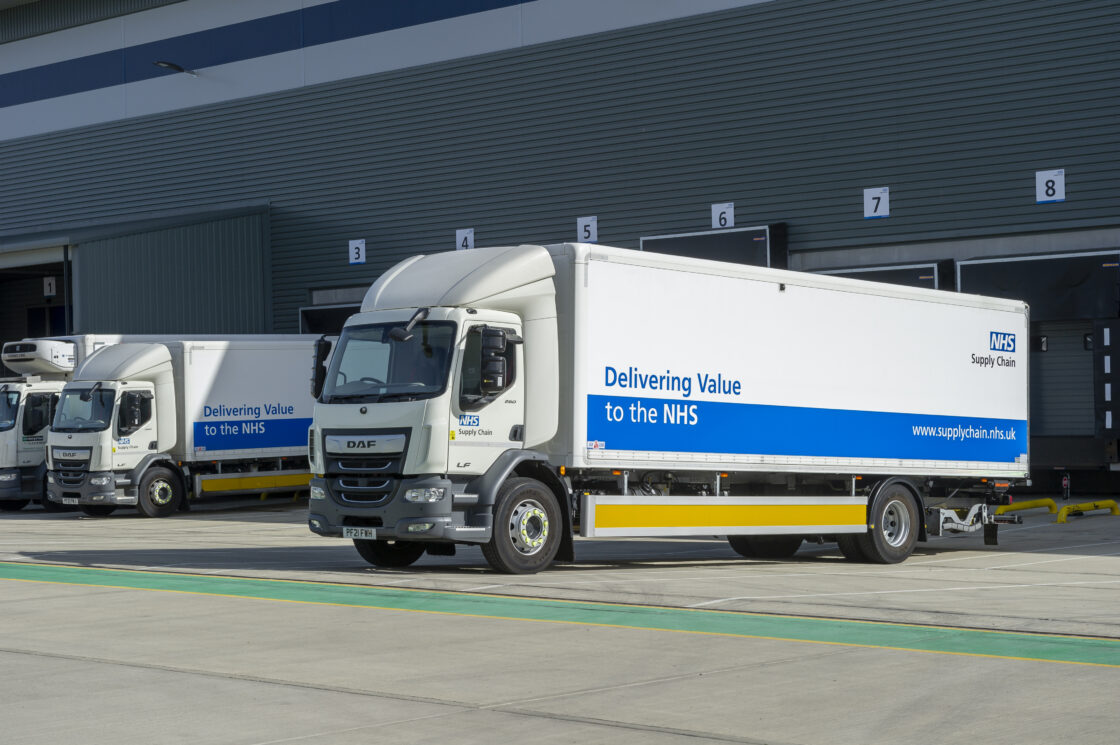 These are the latest additions to our transport provider's logistical capability and they will support a 'final mile fleet' of 200 vehicles delivering to NHS trusts and other customers.
Lower emissions will represent a total CO2 reduction in excess of two tonnes every year for each vehicle in service. The engines can be run on Hydro treated vegetable oil – but as well as being 'HVO ready', much of the manufacturing for this new fleet has been UK-based.
We are delighted to introduce our new sustainable fleet of vehicles which are delivering to NHS trusts.

The additional benefits of increasing fuel efficiency, of achieving a minimum 2% CO2 reduction, having an HVO ready fleet, and introducing other safety specifications as standard truly demonstrates the 'delivering value to the NHS' brand on the fleet is more than just a logo.

Clare Salmon, Category Tower Director, NHS Supply Chain: Logistics
We deliver a critical service every day to the NHS and we have a responsibility to deliver this sustainably and with the upmost consideration to the impact on the environment. These new fleet of vehicles are a small part of our overall plan to support the NHS mission to be carbon neutral by 2040.

Andrew New, Chief Executive Officer, NHS Supply Chain