UK Malnutrition Awareness Week 2022
NHS Supply Chain: Food is always working to raise awareness of this complex condition. In support of UK Malnutrition Awareness Week, which was from Monday 10 October to Friday 14 October 2022, Idrees Anwar, our Lead Dietician, shares five key themes around malnutrition:
Hospitals are on the front line of malnutrition, with approximately 30% of the patients admitted undernourished. The key to improving nutrition for our patients is through an educated, empowered workforce that will deliver healthier, more appetising food. All of us have a role to play to identify the nutritional needs of our patients and then deliver great food.

Phil Shelley, Malnutrition Task Force member from NHS England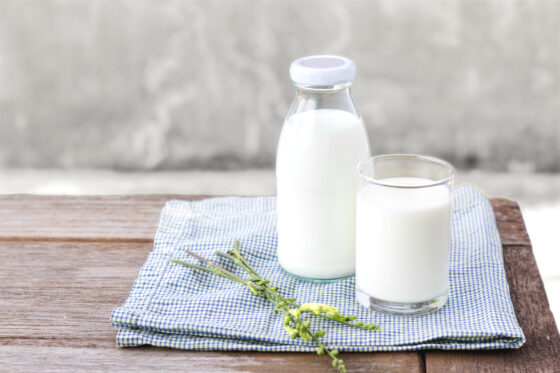 See our Useful Links section to view all of the frameworks mentioned throughout this article.
It is estimated that around one in 10 people over the age of 65 are malnourished or at risk of malnutrition. It is a common perception that it is 'normal' to become thin and frailer as you get older, and it can be easy to overlook malnutrition when on the other side of the spectrum especially as obesity is a very prominent issue and has a greater awareness in the public eye.
Malnutrition, particularly in later life, is associated with long-term co-morbidities (the existence of more than one disease or condition within your body at the same time). For example:
Frailty, resulting in a higher risk of falls and fractures
Dysphagia (swallowing problems)
Dementia
COPD (Chronic Obstructive Pulmonary Disease)
Depression.
It also has associated health implications such as:
An impaired immune function which increases susceptibility to infection
Delayed wound healing
Increased risk of pressure ulcer development
Muscle wastage including heart, lungs and leg muscles.
Malnutrition has several associated issues which can reduce an individual's quality of life, increase the frequency of hospital visits, and increase the duration of each hospital visit. Ultimately, this all causes an increase in demand for the NHS, at a cost. The latest cost analysis by BAPEN* estimates that between 2011 and 2012 the cost of malnutrition to health and social care systems was around £19.6 billion in England. It indicated that it is two to three times more expensive to treat someone who is malnourished compared to their well-nourished counterpart. See our Useful Links section to view the full report.
NHS Supply Chain: Food offers a large variety of food and drink products, however busy NHS staff may not have the time to consider what products provide the most optimal nutrition, textures, and suitability for every patient, especially when faced with the wide range of options on offer.
We are in a unique position of being able to showcase frameworks and the products available to support patients and help reduce the prevalence of malnutrition. Malnutrition Awareness Week provides the opportunity to highlight the importance of the condition to a wide range of NHS staff including clinical healthcare professionals as well as the wider NHS staff, such as chefs and caterers.
NHS Supply Chain: Food aims to shine a spotlight on the importance of optimal nutrition, and with the support of the dietetic and nutrition team, make the process of choosing the correct food and drink products easier for NHS staff. In doing so, this leads to patient-centred care, producing the best possible outcomes for patients within hospitals, as well as reducing the increasing cost of malnutrition.
*BAPEN is a Charitable Association that raises awareness of malnutrition and works to advance the nutritional care of patients and those at risk from malnutrition in the wider community.
Protein is a macronutrient which is essential for growing and repairing our body. As the body ages, it doesn't utilise the protein we get from our diet as well as it could. This means that overcoming illnesses and recovering from surgeries can take longer. For an elderly, malnourished patient, it also means that there is a higher risk of falls, resulting in potential surgery and a longer less optimised recovery, resulting in longer hospital stays.
The British Dietetic Association (BDA) protein targets are set out with a higher recommended target for the nutritionally vulnerable, compared to those who are nutritionally healthy. For a nutritionally vulnerable patient, lunch and dinner should contain around 25g of protein each, compared to the 15g each for a nutritionally well patient, as an example.
NHS Supply Chain: Food has a variety of options available from the Food to Go framework which can meet these higher protein thresholds. Food ideas include below**:
Tuna Melt Panini
Chicken Fajita Wrap
Beef Burger and Cheese Bun
Vegan Sausage and Pickle Sandwich
Wensleydale and Onion Marmalade Sub
BBQ Pulled Pork and Mozzarella Cheese.
**Each product listed is an example of options from the Food to Go framework which is typically above 25g of protein. Please look up individual values on specific products when ordering. Other food products are available. We advise customers to consult with their own trust food service dietitian to ensure suitability for your organisation and for patient needs.
Patients who are malnourished often have small appetites, so it is important to pack as much nutrition into their food as possible, without adversely affecting the taste of it. Malnourished patients need extra energy, protein, vitamins, and minerals to support their recovery. It is a priority to improve their nutritional status, gain weight and rebuild muscle.
The aim is to make every mouthful of food eaten provide as much nutrition as possible. It is a safe and cost-effective strategy for improving diets and can result in the prevention of malnourishment.
NHS Supply Chain: Food suggests using a variety of options such as skimmed milk powder, cream and cream alternatives that are available on our framework to fortify sauces, desserts, mains and drinks. All of these can be found on the Ambient framework of NHS Supply Chain and are suitable for use in a health care setting**.
***We advise customers to consult with their own trust food service dietitian to ensure suitability for your organisation and for patient needs.
Breakfast is an important meal for all patients, and this is especially true for patients who are malnourished, or at risk of malnutrition. The BDA recommend that breakfast provides 567Kcal and 16.5g protein for malnourished patients, an extra 167Kcal and 6.5g protein compared to nutritionally well patients.
But for those requiring extra protein and energy, other food items should be considered, including offering pastries (croissants, Danish pastries), full cream yoghurt (thick and creamy), or a cooked breakfast to patients.
The NHS Supply Chain Food Multi-Temperature Distribution (MTD) framework has a range of croissants, pastries and full-cream yoghurt. For patients who miss their breakfast, consider offering quick, convenient breakfast items.
Great examples of this include the All-Day Breakfast Wraps which can provide the full 567Kcal and 16.5g protein recommended by the BDA for nutritionally vulnerable patients**.
**We advise customers to consult with their own trust food service dietitian to ensure suitability for your organisation and for patient needs.
Nutritionally vulnerable patients may have a small appetite and therefore struggle to eat full and complete meals. Full meals can sometimes be daunting for patients with reduced appetites, as well as being in an unfamiliar environment, all of which contribute to patients not eating as much. This can lead to reduced energy levels, leading to longer hospital stays.
In nutritionally vulnerable patients, healthy and balanced eating may not be a priority as they aren't getting enough energy in overall, which will impact on their hospital stay. One of the ways NHS Supply Chain: Food can help patients meet their energy targets is by utilising snacks that are available to patients. Whether it's during the tea round or generally around mealtimes, offering snacks to patients is a great way to increase a patient's energy intake, without focusing on whole meals.
NHS Supply Chain: Food has developed a new and exciting Culinary Concept – Cakes and Bakes, which is primarily focused on baked goods which can be offered to patients. These are high-calorie snacks that could help patients meet energy requirements in hospitals.
As an example, the Peanut Butter and Dark Chocolate Cookie can provide patients with 589kcal and 11g protein**.
**We advise customers to consult with their own trust food service dietitian to ensure suitability for your organisation and for patient needs.