Edison Datalogue Connect
Share and view diagnostic imaging safely and securely between clinicians when working remotely, with this online collaboration tool.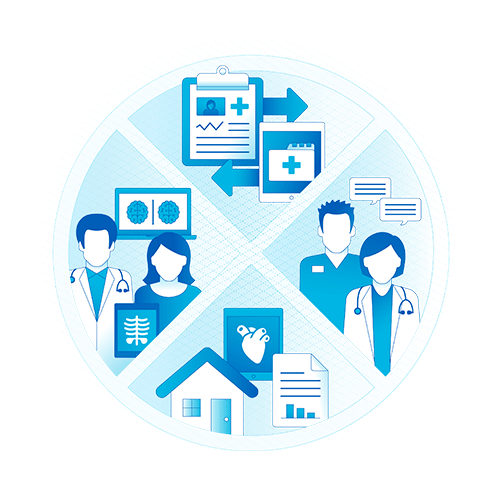 Product features:
Quick and easy image sharing
Safe sharing that is HIPAA compliant
Two collaboration options
Free 75-day trial.
This product is available on a direct purchase agreement. Please contact our Medical IT team to purchase or to find out more about this solution after reading the information on this page.
As a result of COVID-19, many healthcare professionals need to work remotely while still being able to collaborate on patient exams and data. A remote work scenario creates unique challenges for healthcare providers who need to care for their patients while protecting their staff.
Edison Datalogue Connect works as an image sharing and collaboration tool and helps to combat distancing measures. It provides quick and easy image sharing between physicians, medical staff and any remote healthcare professional who your team needs to collaborate with.
Benefits include:
Remote access to shared images
Remote viewing capabilities
Maintenance of imaging workflow productivity
Continuity of workflow.