Safe Push Door Plates
A sustainable product to help with the fight against spreading bacteria, while being environmentally friendly.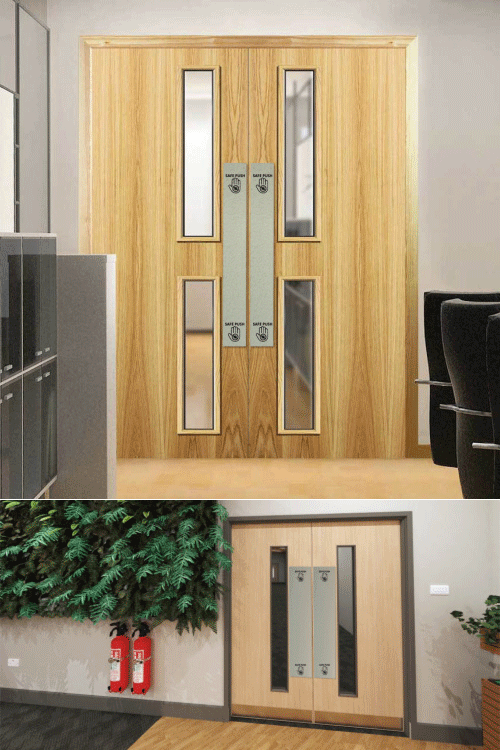 Product features:
Sustainable product – sourced and manufactured in the UK
100% recyclable
25 year guarantee
Complies with UK Building Regulations.
The Safe Push Door Plates are a sustainable product, which will reduce the spreading of infections. These door plates are commonly used in busy corridors and are easily fit without screw fixings.
Available in two sizes and in packs of 6, 12 or 50:
How these products can help support new ways of working in response to COVID-19
Safe Push Door Plates can be easily attached to any door with the sticky adhesive tab they come with. The door plates have been tested to show that the Coronavirus is not present after contact on the plates and throughout the boards after five minutes. The door plates do not require any additional cleaning to keep them coronavirus free.
These products and more are offered on a direct purchase agreement. Please contact our Office Solutions team quoting reference number NWOW-OS along with your specific requirements.