Technology Powered Touchless Lockers
Touchless lockers helping to reduce the risk of cross contamination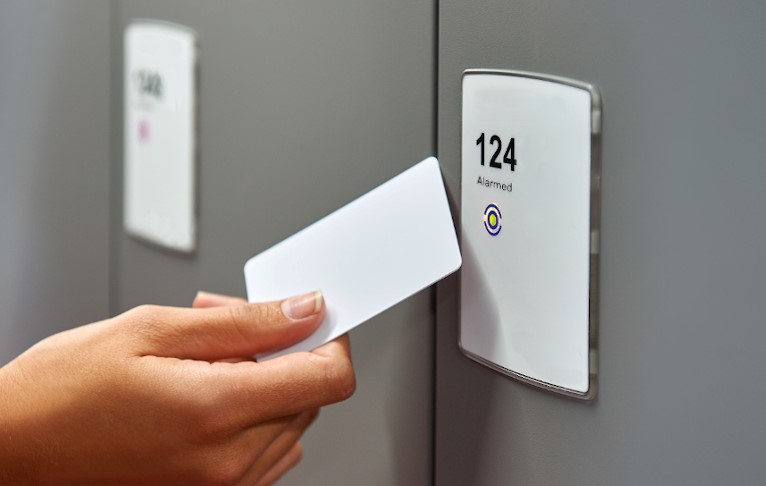 Product features:
Secure 24/7 keyless access
Detailed usage reports
Easy to track locker usage
Equipped with LED and 2 USBs
You can view the allocation and use of lockers with software.
We are offering touchless lockers that are available in a variety of sizes to fit your space. These Lockers would work well in medium to large areas and can be managed remotely over different floors and sites encouraging social distancing.
Benefits include:
In line with new ways of working, these touchless lockers are coated with long lasting powder protection which helps prevent the spread of microbes (bacteria, fungi, mould, and some viruses).
How these products can support new ways of working in response to COVID-19
Introducing touchless lockers into your staff areas around the trust will reduce the need for staff to use a locker that have been touched by other staff members. As a result, this could reduce cross contamination and staff worry around touching storage keypads or locks and spreading bacteria.
Smart lockers are operated via company access cards and via smartphones, so your staff manage their own lockers.
The technology allows them to be spread out which aids in adhering to social distancing guidelines.
If a Locker is not in use, they can be blocked from being used until they have been cleaned, helping maintain usage control.
Learn more
These products and more are offered on a direct purchase agreement. Please contact our Office Solutions team quoting reference number NWOW-OS along with your specific requirements.