Lead Reference Trust Programme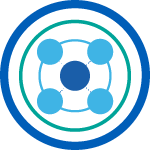 The new Lead Reference Trust programme is an important feature of the NHS Supply Chain operating model. It enables proactive engagement with NHS trusts. The Reference Trusts (RTs) and Lead Reference Trusts (LRTs) are the voice of the NHS in our procurement activity.
LRTs have direct early involvement with each procurement strategy, alongside the Category Tower Service Providers (CTSPs). They are in a unique position to support both the development and the early adoption of the strategy savings opportunities. Such as the Nationally Contracted Products (NCP) programme and Contracts. See our Useful Links section for further information on these procurement activities.
By working with us, the RTs and LRTs are able to provide their knowledge and insight into nominated procurement categories. Helping us to design and develop the right procurement strategies to achieve maximum benefit for the wider NHS.
The aim is that we will supply products that are suitable for use, value for money and meet the needs of the NHS. As such, the Lead Reference Trust Programme is an essential part of our procurement process at NHS Supply Chain.
How does it work?
What are the roles of a Lead Reference Trust?
All LRTs must be engaged and committed to the programme. They will provide support and challenge across nominated procurement strategies.
The responsiblity of a Lead Reference Trust is to:
Support and review the category management strategies developed by the CTSP category team. Challenge where required and reach a point of agreement.
Work closely with the CTSP category team to share insight into the category. For example, supporting and challenging the strategy and making recommendations to improve it.
Provide the voice of the NHS through the implementation and delivery of the strategy.
Provide advice and support on the communication of the strategy to the wider NHS and supplier base.
Review the commercial outcomes and provide guidance on how this is communicated to NHS trusts. Establishing themselves as the 'go-to' trust for category advice within the NHS.
Endorse and promote the national savings programmes and category strategies to their peers.
Take a leading role in supporting the broader adoption of Value Based Procurement (VBP) initiatives. Facilitate stakeholder engagement with clinical and finance colleagues as appropriate. See our Useful Links section for further information on VBP.
What can you expect in return?
Our Lead Reference Trusts will receive increased levels of communication and engagement with NHS Supply Chain across our procurement activity. We will provide visibility of key milestones within the procurement process. We will develop and share our customer engagement plans to drive uptake and adoption of procurement outcomes, promoting the Lead Reference Trusts' contribution in the strategy development.
Register your interest to become a Reference or Lead Reference Trust
**By clicking submit, you are agreeing to NHS Supply Chain storing your contact details and contacting you regarding service related and operational communications. For further information please view our privacy policy.
Supply Chain Coordination Limited (the management function of the NHS Supply Chain), is a company registered in England and Wales. Registered number: 10881715. Registered office: Wellington House, 133-155 Waterloo Road, London SE1 8UG.