Six concepts, 150 recipes, 12 months.
We are launching six delicious ranges of recipes for the NHS, which we're calling our 'culinary concepts' between November 2020 and November 2021. We want to increase our support for catering teams in hospitals across the country by sharing recipes that offer healthy and innovative food options for staff and visitors.
Our experienced in-house culinary team have put each range of recipes together around a theme using insights from consumer trends and our work with the NHS. Each culinary concept is free and consists of approximately 25 recipes, apart from our plant-based range released April 2021 that has approximately 40 recipes.
All of the recipes are mapped to our compliant ranges of products, making them easily accessible for your catering teams.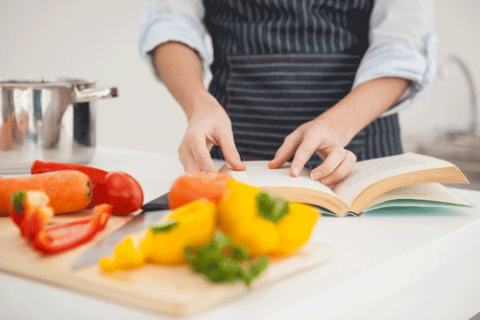 Not Just a Recipe
We will be releasing a concept roughly every other month until November 2021. Each concept will be accompanied by a separate analysis showing product codes, nutritional value and allergens. We have also broken down each recipe based on cost when bought through NHS Supply Chain and we can walk you through the potential revenue you could make in your staff and visitor restaurants.
The Concepts
Please note: Images shown may not represent the sample recipe offered, but is available in the recipe pack.
Interested in Seeing All of the Recipes?
See our Useful Links for your local account manager's contact details, they can share all of our culinary concept recipes and talk you through the recipe packs available.
Supported by the NHS Chef's Academy
Benefits of our Culinary Concepts.
An increased breadth of food choices for staff and visitors
Recipes backed by our culinary team, who can demonstrate the concepts at your trust
The opportunity for NHS chefs to expand their repertoire and capabilities
Exciting healthy eating options that support improved wellbeing
Relatively simple recipes to produce – averaging eight to ten steps.
See our Useful Links for further information on our Chef's Academy events that were launched in late 2020, after recognising a gap in training and resources for NHS chefs. We believe our Chef's Academy will inspire and create naturally more innovative kitchens. It's important that we support NHS chefs to achieve their best. Each session teaches culinary skills through hands-on cooking and will take attendees through several of our range of recipes, giving NHS chefs the chance to test and learn before putting them into practice.
A Healthy Eating Future
Our culinary concepts have been designed with healthy eating in mind, ensuring salt and sugar levels are relatively low. Every concept also includes a plant-based dish, making healthy and sustainable eating more accessible to NHS staff and visitors.