Our Range of Culinary Concept Recipes to Inspire NHS Chefs
At NHS Supply Chain: Food, we take great pride in supporting hospitals across the country by offering a wide range of delicious recipes. Since November 2020, we have launched seven exceptional culinary ranges, collectively known as the 'culinary concepts.' These concepts have been thoughtfully crafted to provide catering teams with healthy and innovative food options for both staff and visitors.
Behind each of our culinary concepts lies a team of experienced in-house culinary and dietetic experts. They have meticulously curated each recipe range around a unique theme, drawing inspiration from consumer trends and our collaboration with the NHS. All recipes have undergone thorough nutritional analysis and have been conveniently grouped to accommodate different dietary requirements. This categorisation allows trusts to easily find recipes tailored to specific nutritional needs.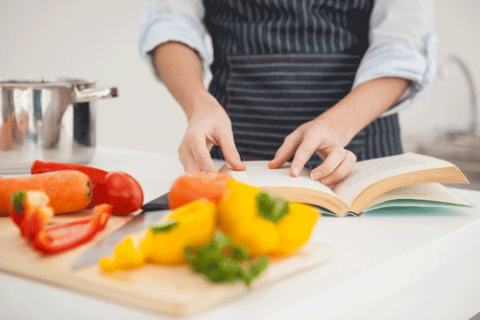 In 2024, we will be releasing two new, captivating culinary concepts for even greater culinary diversity.
Our culinary concepts encompass a wide variety of recipes, ranging from plant-based creations to Pan Asian delights and iconic British staples. Every recipe within these concepts is freely available and provides an assortment of options. We ensure that all recipes are seamlessly integrated with our compliant product ranges, making them easily accessible for your catering teams.
Benefits of our Culinary Concepts
Provides a broader range of food options for both staff and visitors.
Each recipe is endorsed by our culinary team, who are more than happy to demonstrate the concepts at your trust.
Our concepts give NHS chefs the opportunity to broaden their repertoire and enhance their culinary skills.
Our recipes are carefully designed to provide balanced meals and nutritious options that promote improved well-being.
Crafted to be relatively simple to produce, with an average of eight to ten steps. This ensures efficiency in your kitchen while maintaining the highest quality of food.
Some of our recipes are specifically tailored for patients requiring extra calories for their recovery.
Not Just a Recipe

We understand the importance of nutrition, accessibility, and aligning with your trust's goals. That's why each of our culinary concepts is created using advanced nutritional analysis software. Our recipes are accompanied by NHS Supply Chain product codes, detailed nutritional values, and allergen information.

Our team is ready to guide you through the process, helping you maximize the potential revenue of your staff and visitor restaurants. We understand the unique nutritional aims and goals of different trusts, and we can provide expert advice on which recipes align with those objectives.
The Concepts
Please note: Images shown may not represent the sample recipe offered, but is available in the recipe pack.
Interested in Seeing All of the Recipes?
See our Useful Links section for your local account manager's contact details, they can share all of our culinary concept recipes and talk you through the recipe packs available. Our culinary concepts have been designed primarily with healthy eating in mind, ensuring salt and sugar levels are relatively low. Every concept also includes a plant-based dish, making healthy and sustainable eating more accessible to NHS staff and visitors.
Supported by the Award-Winning NHS Chef's Academy
See our Useful Links section for further information on our award-winning Chef's Academy events that were launched in late 2020, after recognising a gap in training and resources for NHS chefs. We believe our Chef's Academy will inspire and create naturally more innovative kitchens. It's important that we support NHS chefs to achieve their best. Each session teaches culinary skills through hands-on cooking and will take attendees through several of our range of recipes, giving NHS chefs the chance to test and learn before putting them into practice.