Interventional Cardiology and Radiology Engagement Guide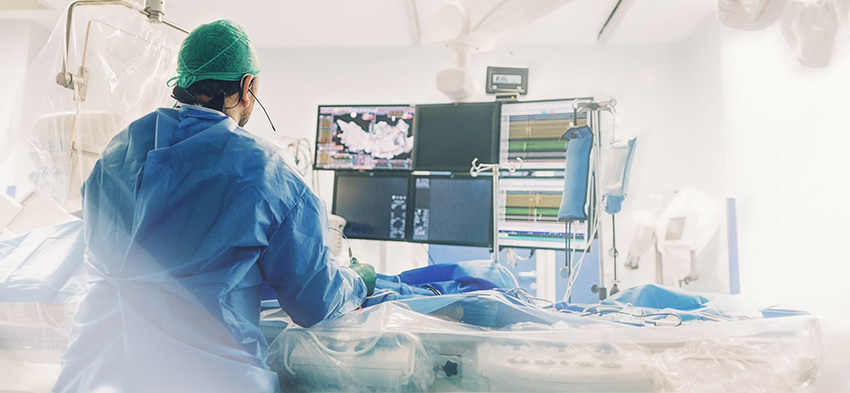 I've had the pleasure of working with NHS Supply Chain, and I can confidently say that they have been an invaluable partner. Their team has been incredibly welcoming and attentive, always ready to listen and support our needs. The level of professionalism they bring to the table is exceptional, ensuring a smooth and efficient collaboration. With their expertise, we've witnessed significant value and benefits in our procurement processes. It's been a privilege to work with them and I look forward to collaborating in the future.

Chris Monkhouse
Cardiac Devices Research Fellow and Clinical Lead for Devices, Barts NHS Trust
This guide relates to the framework for Interventional Cardiology, Interventional Radiology, Interventional Neuroradiology, Cardiac Rhythm Management, Electrophysiology and Occluder Vascular Appendage, Septal and Associated Devices.
The number of categories included in the former "Supertender" has been reduced. There are now five lotted areas included in the tender.
1
Interventional Cardiology and Interventional Radiology
2
Interventional Neuroradiology
3
Cardiac Rhythm Management
5
Occluder Vascular Appendage, Septal and Associated Devices
Please note: A framework agreement for Transcatheter Heart Valve Repair and Replacement Devices (TAVI) starts in September 2023. In the meantime TAVI devices are available under the existing framework.
Lot 1 – Interventional Cardiology and Interventional Radiology
Interventional Cardiology (aka PCI) is a branch of cardiology that deals specifically with the catheter based treatment of damaged or weakened vessels, narrowed arteries, or other affected parts of the heart structure.
Products available within this Lot:
Balloons
Biopsy Forceps
Catheters
Chronic Total Occlusion
Closure Devices
Guidewires
Inflation Devices
Haemostatic Devices and Associated Products
Mechanical Atherectomy
Pericardiocentesis Products
Sheaths / Introducers
Stents.
Interventional Radiology (IR) is the subspecialty that performs various minimally invasive procedures using medical imaging guidance. IR performs both diagnostic and therapeutic procedures through very small incisions or body orifices.
Products available within this Lot:
Access Products
Accessories
Balloons
Biopsy Products
Catheters
Coils
Embolization Devices and Agents
Endovascular Aortic Aneurysm Repair
Grafts
Guidewires
Inflation Devices
Occlusion Devices
Renal Denervation
Rotablation Products / Atherectomy
Sheaths / Introducers
Snares
Stents
Vena Care Products
Venous Intervention.
Lot 2 – Interventional Neuroradiology
Interventional Neuroradiology is a speciality that performs various minimally-invasive procedures within the brain using medical imaging guidance such as coiling of intracranial aneurysms. Mechanical thrombectomy for acute ischaemic stroke and flow diversion of Intracranial aneurysms.
Products available within this Lot:
Balloons
Catheters
Coils
Embolics
Flow Diverters
Guidewires
Hydrocephalus Valve
Shunts
Stents
Surgical Patties
Thrombectomy Devices
Vascular Access Products.
Lot 3 – Cardiac Rhythm Management
Cardiac Rhythm Management (CRM) describes the treatment of abnormal heart rhythms ('arrhythmias'). CRM devices are implanted in patients with abnormal heart rhythms, either too slow or fast, or to improve heart muscle function.
Products available within this Lot:
Accessories
CRT
Home Monitoring Software
ICDs
Laser System Lead Removal
Lead Extraction
Loop Recorders
Pacemakers
Pacing System Analysers
Pacing Systems
Temp Pacing Machines.
Lot 4 – Electrophysiology
Electrophysiology (EP) is the study of the heart's electrical system or activity and is used to treat abnormally fast heart arrhythmias (tachycardia) using Radiofrequency, Cryotherapy or Laser Ablation.
Products available within this Lot:
Accessories
Ablation Consoles
Atherectomy System
Balloon Pump – Intra Aortic
Cardiac Ablation Cardiac Mapping System
Cardiac Stimulator
Catheters
EP Equipment Generators
Introducer Sheaths
Intravascular Ultrasound
Patches.
Lot 5 – Occluder Vascular Appendage, Septal and Associated Devices
Occluder Vascular Appendage, Septal and Associated Devices are products implanted in the hearts of patients with irregular atrial function, to prevent blood clots that may have formed from leaking from the heart chamber and into the brain and risk causing a stroke.
Products available within this Lot:
Atrial Flow Regulators
Cardiac Occluders
Paravalvular Leaks.
Our framework provides a compliant route to market under the current procurement regulations, with the ability to suit local, regional and national requirements, both clinically and commercially.
Complete framework introduction of National Pricing Matrices to drive transparency in pricing across all subcategories.
Identification and development of value-based procurement opportunities and innovative solutions to drive efficiency savings by using non-financial criteria relating to this key area within this tender.
Award winning in-house spend analytics solution.
To support
A more efficient way to offer customers relevant pricing via the NHS Supply Chain eDirect transacted route by moving away from the need to re-open competition and instead map customer requirements to the relevant available National Pricing Matrices (NPMs).
Procurement and clinical focus on further identifying and developing value-based procurement opportunities and innovative solutions to drive whole system efficiency savings.
See our Useful Links section to view further information about the framework agreement including details of the awarded suppliers.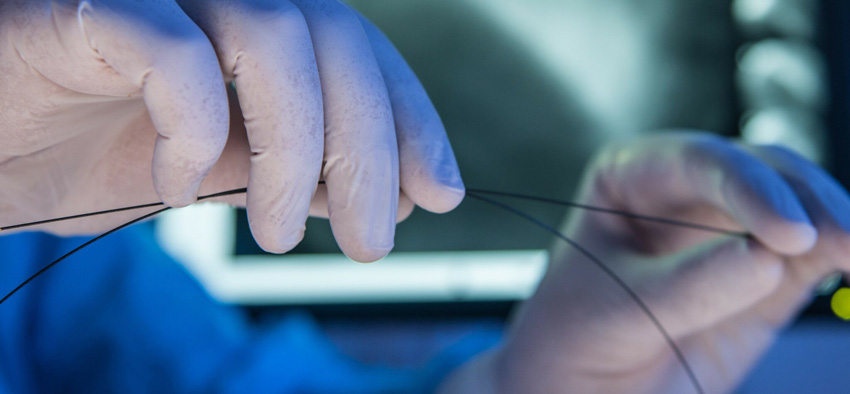 The NHS Supply Chain team for this framework includes:
Highly skilled and knowledgeable procurement colleagues
Clinical leads with first hand clinical experience of the areas of speciality covered within this framework
Commercial, implementation and analytics specialists.
The team works very closely with numerous key organisations:
Department of Health and Social Care
NHS England as partners on the Specialised Services Devices Programme (SSDP) as well as other initiatives
Clinical Device Working Groups for each speciality to discuss device development and future innovation
Getting it Right First Time (GIRFT) programme, designed to improve the quality of care within the NHS and reduce unwarranted variation
Clinical Associations and multiple Clinical Networks
Industry and Industry Associations such as ABHI.
Specialised Services Device Programme (SSDP)
The following SSDP (formerly known as the High-Cost Tariff-Excluded Devices programme) products sit within this framework:
Lot 1:
NHSE Carotid Iliac and Renal Stents
NHSE Endovascular Stent Graft
NHSE Peripheral Aneurysm Coils
NHSE Peripheral Vascular Stents.
Lot 2:
NHSE Aneurysm Coils and Flow Diverters for Intracranial Aneurysms
NHSE Intracranial Stents.
Lot 3:
NHSE ICD
NHSE ICD with CRT Capability
NHSE Wireless CRT-P (Cardiac Resynchronisation Therapy).
Lot 4:
NHSE 3D Mapping and Linear Ablation Catheters
NHSE Radiofrequency Cryotherapy and Microwave Ablation Probes and Catheters.
Lot 5:
NHSE Occluder Vascular Appendage and Septal Devices.
See our Useful Links section for more information on the Specialised Services Devices Programme.
Clinical engagement is paramount to the success of each of our procurements and their effective implementation. We encourage appropriate clinical stakeholder involvement from the outset of each procurement relative to the speciality, due to the complexity of the category and the extensive level of innovation entering the market. NHS Supply chain has seen great success over many years having clinical engagement at the centre of our strategy.
Benefits to Clinicians:
Ability to have access to information on products, specifications and service offerings available to make informed clinical decisions ensuring patient and clinical safety is forefront of each procurement.
NHS Supply Chain has dedicated experienced professional teams both clinically and commercially on hand to support from our Lead Clinical Nurse Advisors, Data Analytics and Buying teams.
Flexibility within the framework to support the ability for clinical teams to maintain supplier engagement with support from the our procurement teams.
Clear processes to support the management of activity with allocated project plans.
All products meet required EU/UK certification for use and are clinically assured.
Full and complete supplier offering from product technology to support and services enabling safe, efficient and effective management of patients.
Ability to tailor procurement activity to meet short and long term clinical needs.
Clinical Council Model
Where a collaboration of trusts wishes to drive value by reviewing Clinical change options and taking advantage of potential longer term commitments deals, it may be appropriate to undertake a Clinical Council activity to assess clinical data with Clinical Leads and agree upon a strategy to remove the variation in pricing, and deliver the best value for both the trusts and patient outcomes. See our Useful Links section to view a case study of one of our successful Clinical Council.
Step 1: Contact your Customer Relationship Manager who will work with you to populate a scoping document.
This scoping document is to include:
Your last 12 months spend in the relevant category area.
Detail about any additional offers you currently receive for example free of charge product.
Information on your current contractual status for the relevant categories.
Detail regarding your capability to transact via the eDirect transacted route (which is the supply route for this framework).
Your required output, for example access to framework pricing on an 'as is' basis, rationalisation, switching, value based procurement.
To ensure the best commercial offer is generated we encourage that trusts work together collaboratively at ICS level to drive more market value, and include complete category spends.
Step 2: Our Procurement team will assess the scoping document and work with you alongside your Customer Relationship Manager (CRM) to ensure the information provided is accurate and complete. We will then utilise your information to analyse your requirements against the National Pricing Matrices and generate an output to be presented back to you.
Step 3: You will confirm if you want to uptake the output. Following which our Procurement team will generate your award to be provided to the suppliers, and our Implementation Managers will support you in transacting your award via the NHS Supply Chain eDirect route.
Note: Where there is a significant spend value, an appetite for Clinical change, and collaborations of trusts wishing to work together to drive better value based procurement activity, there may be other procurement options that could be considered other than the NPM.
See our Downloads ▼ section for a more detailed process overview for accessing framework pricing.
Should you require further information or guidance, please contact your NHS Supply Chain Customer Relationship Manager.
Working With Us – A Customer's Testimonial
Royal Brompton and Harefield Hospitals: part of the Heart, Lung, and Critical Care Clinical Group (HLCC Clinical Group) Guys and St Thomas' NHS Foundation Trust (the "trust") carries out cardiac interventions on three sites – St Thomas's Hospital (STH), Harefield Hospital (HH) and Royal Brompton Hospital (RBH). Many of these interventions involve the use (and sometimes implantation) of equipment ('cardiac devices') manufactured by multi-national suppliers. RBH and HH's contracts via NHS Supply Chain for cardiac devices set up in 2018 and expiring end of March 2023.
Putting the patient at the heart of what we do, the trust engaged with NHS Supply Chain to undertake a procurement exercise designed to achieve significant 'added-value' for the HLCC Clinical Group.
The trust's aim was to help manage key operational risks, annual cost-improvement plans and strategic priorities (for example, expanding its research output).
Areas of Focus
Improvement and transformation consultancy
Product support
Training and mentoring
Staff recruitment and retention
Creation of a catheter lab
Equipment
Research fellowships and bursaries.
The procurement strategy was based on moving away from transactional to a more collaborate relationship with suppliers by offering longer-term contracts and using the power of bulk buying to drive efficiencies and deliver best value to the trust in what's been exceptionally challenging global inflationary pressures.
The NHS Supply Chain team led the planning and pre-procurement supplier engagement, and provided market, commercial and industry expertise to inform the procurement strategy. The trust had identified a new mechanism to support development of a collaborative contracting arrangement to support wider aims of research, investment and practice development.
NHS Supply Chain's team was very supportive and helped guide the trust to ensure a flexible approach under the framework to allow us to get the best possible results and to ensure we have ongoing support required to make the contract a success.

It was able to adapt its processes to accommodate the design produced by Brompton and Harefield strategy and clinical teams and worked closely to deliver a compliant procurement process that also addressed the novel features of the contract. Both parties have learnt a lot from the process and look forward to evaluating its progress over the next contract period. Thank you to all involved.

Mas Mohammed FCIPS Chartered
Head of Procurement and Supply Chain, Royal Brompton and Harefield Hospitals