Office Furniture
Our Office Furniture Framework Agreement brings together an
extensive range from 15 suppliers, including market leaders.
Suppliers provide free advice and installation, including mobile and fixed shelving, to your specification.
The core range includes bariatric products and currently has 166 office furniture items available in three broad product areas.
General office furniture and storage including:
Bariatric office furniture
Canteen and dining furniture
Desks and tables
Metal drawer and storage units
Screens
Stationery cupboards and tambour units
Wooden storage.
Lockable storage including:
Lockers for nurses
Nested lockers
Other specialist lockers
Standalone lockers.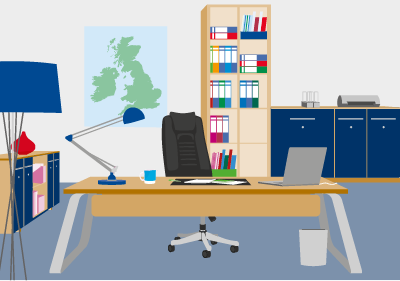 Racking and shelving including:
Laundry storage
Mobile shelving
Racking
Static shelving
Ward and pharmacy storage
X-Ray storage.
We supply a wide range of workspace solutions that can support the reduction of infection in the office including antimicrobic booths, virus screens, reupholstery options and smart locker systems.
See our Useful Links section to view our New Ways of Working pages – more information about products that can support new ways of working as a direct result of COVID-19.
What are the benefits of ordering office furniture through us?
Our experienced procurement team are able to answer any questions you may have, but there are many other reasons to order through our route.
Wide choice of brands from a single source – the widest range of office furniture and metal storage solutions including the latest innovations.
Complementary products – we also have additional framework agreements covering:
Stationery, Computer Consumables and Miscellaneous Office Equipment and Services
Printable Patient Identification Wristbands, Thermal Printers and Associated Accessories
Batteries and Torches.
See our Useful Links section to view all of our frameworks.
Upfront lead times
There is a standard four week lead time on this contract for all items. Accelerated delivery time of between five to ten days is available on some products depending on the supplier and whether the item is stocked or made to order.
Save time and money
You can avoid individual trust tendering costs, by using our Office Furniture framework, as we complete the tender process for you.
An integrated approach – the financial benefits of NHS Supply Chain goes beyond just product prices. Our product is an integrated one that reduces costs throughout the supply chain, from raw materials to global sourcing.
Discounts are available for NHS and public sector customers
Due to the volume purchases we bring to the supply-base, we have been able to secure considerable price reductions for our customers that are fixed until October 2021.
Volume based pricing is available for trusts who commit to one supplier. For large projects, a mini-competition option is recommended. By choosing this option, your trust can benefit from the guidance
of suppliers to ensure the best value and improved services. For further information on these options, please contact:
Specialist support and knowledge
Capital project management service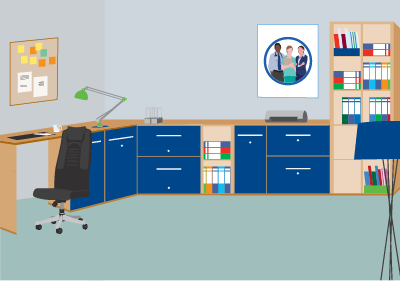 Another essential element of this contract is the ability to provide a bespoke design and planning service, then to supply and install for larger projects. The suppliers on contract have the ability to service these projects as well as having flexibility around pricing.
Full support from a dedicated team – either order through your Account Manager or you can contact the supplier directly quoting
2017/S090-176500 to access NHS Supply Chain prices.
We procure for a broad range of public sector customers
The framework has been constructed to enable all statutory bodies to order using our framework agreement.
Guaranteed compliance
When procuring via NHS Supply Chain you will be compliant with EU Public Procurement regulations.
Products are guaranteed – Our framework agreement incorporates all the latest required standards and procedures including British Standards (BS), European Standards (EN), International Standards (ISO) Furniture Industry Research Association (FIRA), the leading furniture research and testing agency in the UK, to ensure all products supplied under this contract adhere to the very latest BS/EN/ISO standards as well as specific national legislation and NHS-specific procedures/policies.
FISP (Furniture Industry Sustainability Programme) membership – All suppliers meet environmental and corporate social responsibility obligations set by FISP – focusing on not just environmental issues but also purchasing, end of product life, social and community issues.
We care about sustainability and the environment
We selected suppliers with a strong track record in sustainable development for our framework. Wood and wood-based materials are obtained from well managed and sustainable forests and suppliers recycle and refurbish old furniture.
Generally, seats should allow your body to be comfortable and not restricted. The seat design is critical for this.
Seat height
The seat height should never be so high that your legs are left dangling! This can result in pressure on the soft tissues underneath your thighs. This pressure interferes with the return of blood from the lower limbs, which may cause tingling and numbness in the thighs, due to pressure on blood vessels and nerves.
Seat depth
The seat depth should allow clearance at the back of your knees, in order to prevent pressure on the network of blood vessels and nerves.
Seat back
The seat back and angle should support the natural curves of your spine – in particular your lower back.
The main weight bearing should be taken by your upper legs and the top half of the thighs.
In addition, a chair should enable you to change your posture at intervals, ensuring that different groups of muscles can be used for support – and that no particular group of muscles gets tired. The consequences of poor seating are discomfort, fatigue and inefficiency in what you are doing.
Choosing the right seat height for you
We understand that everyone is unique. To ensure you get the right chair for your needs, we offer a wide choice of taste seating options allowing you to create your own ideal task chair. A range of uplift options enables you to specify individual parts of the chair, providing you with a tailored solution to your needs.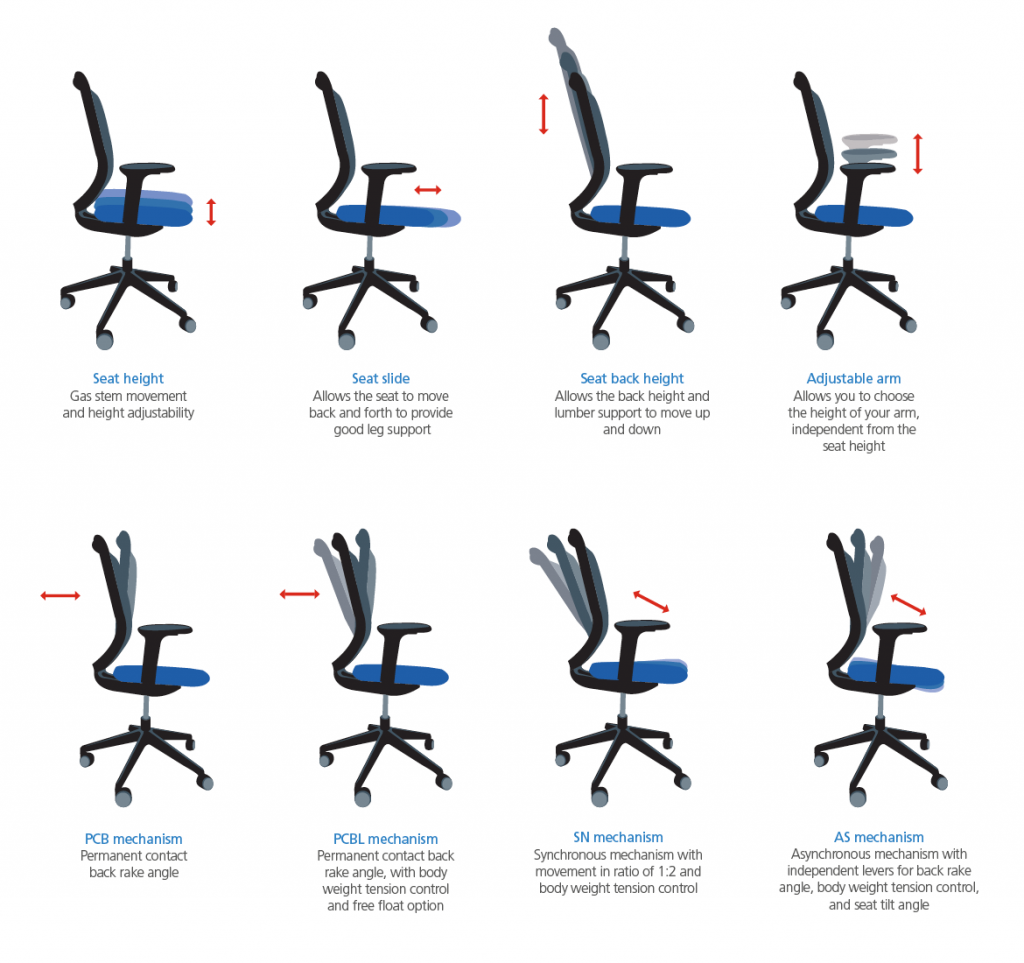 There are several ways you can order using the NHS Supply Chain framework agreement. Either contact the buying team, your NHS Supply Chain account manager or order directly from our selected suppliers – please See our Downloads ▼ section for supplier contact information.