Technology Lot Buying Guide
The Technology Lot available through our Office Supplies and Solutions framework is designed to help trusts who are:
Looking for a compliant route to market for all their facilities purchasing at bespoke framework pricing.
Need a framework that is designed to work with our customers to help achieve a technology solution that is right for them.
Wanting to order a range of products which includes specialist equipment and software for the office environment.
Looking for one-off product purchases, trying to source a specific item.
Our suppliers offer an extensive range of products that include:
Audiovisual equipment
Bespoke Technology
Cabling
Communications and Conferencing
Computer accessories and Peripherals
Device as a Service
Dictation devices
Interactive signage and displays
Mobile phones
Mobile Working
Networking
Print and Scan
Projectors
Room Booking Systems
Security
Software and licensing
Storage and Enterprise
Tablets, Laptops and Desktops.
How to Order Office Supplies and Solutions Products
1
Choose
Select the products you want to purchase.
2
Contact
Contact the NHS Supply Chain Office Solutions Team.
3
Quote
Quote the framework Reference number: 2020/S 000-020879.
4
Delivery
Products are then delivered in accordance with agreed lead times directly to your trust.
See our Downloads section for the full list of suppliers on this framework in our Supplier Matrix.
Technology in New and Safer Ways of Working
Throughout the coronavirus pandemic, the ways that people work have changed and these changes are likely to be here to stay. With that in mind, we have a number of office supplies and technology products available to support this way of working.
Wipeable and antimicrobial computer peripherals
We can offer a number of options when it comes to products such as keyboards and mice, including spill-resistant and waterproof keyboards as well as products that have an anti-microbial coating. These features ensure the products can be cleaned and offer a more sustainable option as they are designed to be hardwearing, unlike standard product lines.
Digital thermometers and temperature screening devices
As staff return to offices, it will be important to monitor and manage symptoms to prevent the spread of any harmful germs. We offer products that can automatically screen temperatures upon entry to workplaces, with alerts if these are high.
Further options
We have further options available and our awarded suppliers can source and supply products that may not be shown here or in the catalogue. If you have a requirement, please contact us to obtain a quote or for further information.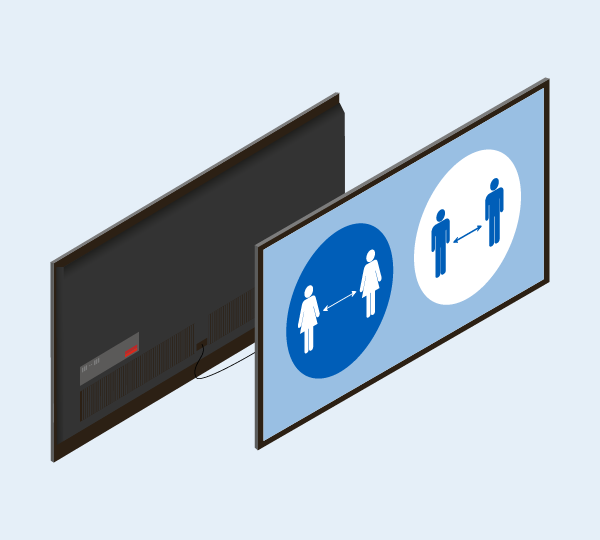 Office Solutions Team
Waste Electrical and Electronic Equipment Regulations (WEEE)
The WEEE regulations require that businesses involved in the supply of electrical equipment take an active role in its collection, recycling, and environmentally sound disposal.
Recycle your end-of-life electrical items
Failure to segregate electronic waste material usually results in items being disposed of in a landfill site (buried under the ground), where toxins leach into the soil, contaminating it and putting communities at risk.
Waste Electrical and Electronic Equipment (WEEE) must be disposed of in accordance with local authority procedures and some suppliers on the framework will accept returns of products when buying like-for-like replacements.
Waste batteries including rechargeable batteries can be disposed of free of charge.
All new electrical products are marked with a crossed-out wheeled bin symbol, where you see this symbol on a product please do not put it in your general waste.
Benefits of Ordering Through Us
NHS Supply Chain can offer a bespoke design and planning service including installation for larger projects. The suppliers we work with can service these projects as well as being flexible around pricing.
For support and further information on our capital project management service, please contact us during the early stages of planning your project. We can work together with suppliers to discuss options and help plan budgets to ensure that your requirements are met.
You can avoid individual trust tendering costs by using our framework as we complete the tender process for you.
For optimum security, collaboration, and productivity in the workplace, you can trust Banner. We work directly with the leading manufacturers and distributors to bring you the latest technology to power your organisation. We also offer sustainable options across our technology range. Your Banner Healthcare Account Managers and the experienced Banner Technology Team will work with you to ensure best-fit for your organisation and budget.
Since 1962, 'Bates Office' have been supplying both the Public and Public-sector with IT hardware and consumables. Our service portfolio encompasses every device that touches the work environment, which makes 'Bates Office' a unique service provider. Coupled with a knowledgeable customer support team.
Blakes office supplies were set up with the express intention of supporting the NHS. With years of NHS experience, we will find innovative cost-saving solutions. With sustainability at our core, we will offer solutions that will tackle economic, social, and environmental impacts at all levels.
Digital Devices is an ICT Service Provider and a Value-Added Reseller of IT Hardware, software, peripherals and ancillary items. We specialise in quick turnarounds and fulfilling orders on short notice. While specialising in providing cutting-edge and hard-to-find products. We offer same-day/next-day service as we understand the critical role these parts play at NHS.
Our experienced staff provide a one-stop shop solution by handling the needs of NHS from concept to installation through support.
Lyreco strives to provide you with office technology and hardware to ensure you can stay connected and manage your day-to-day work life. Our range covers everything from high-quality multifunctional printers with a wide selection of inks and toners to GDPR-compliant shredders, privacy filters and storage drives. As well as computer and smartphone accessories, keyboards, mice sets, batteries, meeting room projectors, cables and so much more, ensuring your office is geared up for success.
Misco is a leading multi-brand provider of technology products, services and solutions to the UK market. We have over 30 years' experience working with NHS organisations to plan, deploy and manage their IT estates to deliver productivity and efficiency. Our dedicated NHS Account Managers offer a complete service spanning the full lifecycle.
We supply an extensive range of Computer Accessories from all the leading brands. This includes everything from laptops, keyboards, and computer mice. Our range of Technology products and accessories. As a service-led office supplier, we are committed to great customer satisfaction. Our sales team are happy to work with you to procure customised or bespoke items that you might require for your needs.