Complete Ophthalmology Solutions 2 Customer Engagement Guide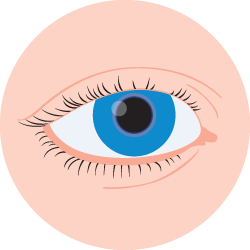 Whatever your ophthalmology needs, our Complete Ophthalmology Solutions 2 Framework Agreement is the solution. See our Useful Links section for further information on these frameworks.
This guide takes you through the process setting out the options available, the benefits of our approach, and helps get the buy-in of everyone involved to deliver quality, clinically assured products at the best price.
We can support a complete review of your ophthalmology spend to move to our framework and transact via the NHS Supply Chain route.
It delivers safe, clinically assessed products that do the job you need them to.
All products have been vetted. All are good quality products that are fit for purpose.
Suppliers on the framework will take part in trials where you can assess the products for yourself and see the alternative options that are available.
By working with your in-house procurement team from the outset, the framework process allows you to ensure that the products chosen will deliver what you want and need clinically.
The process provides a structure to think through what ophthalmology equipment you will need in the financial year and enables that to be brought together into a single package.
This will deliver better prices, while still ensuring the right, safe products are provided.
Makes project management easier – it gives you a process to achieve buy-in of all departments to deliver a successful procurement exercise.
Helps you put all clinically assessed product options to the end users with the ability to run trials with clinical teams to let them try the alternatives available.
Tells you who to contact, how to access the savings and what is available – all in one place.
Identifies quick wins and longer-term savings opportunities.
Delivers the best savings by encouraging all activity to be aggregated, with even larger savings when operating within collaborations and Sustainability Transformation Partnerships (STPs).
Ensures all activity is compliant with EU public procurement regulations.
Ensures open competition on capital equipment.
Prices secured for one trust are available for all NHS trusts.
It provides all the guarantees and compliance assurances and paperwork that you need to know you have a robust business case ready to sign off.
If the options in front of you aren't the cheapest you will have the clinical justification provided as to why the preferred option was selected instead and the evidence to back that up.
You can have complete confidence in the suppliers chosen.
We offer a variety of options and routes to market under our parallel frameworks for consumables and equipment:
Amortisation
Banded pricing
See our Useful Links section for further information
Bulk deal saving opportunities
Direct Capital Equipment call off
Multi trust aggregation
Operating / finance lease funding
Volume commitment.
See our Useful Links section for further information on Orthopaedics, Trauma and Spine, and Ophthalmology. The team includes highly skilled and knowledgeable colleagues with first-hand experience of ophthalmic and patient care, as well as commercial and product specialists from the ophthalmic industry, who have experience of working in theatres with clinical leads up and down the country.
Our framework agreement provides access to a comprehensive portfolio of suppliers offering a wider range of product options, giving trusts the opportunity to select products that are clinically acceptable and offer value for money while delivering quality patient outcomes.
The efficiencies of our service provide trusts with a compliant route to market via a framework agreement offering a wide range of suppliers and products available via the NHS Supply Chain online ordering system, enabling significant back office savings.
Some of the key benefits of choosing NHS Supply Chain are:
Provides clinically assured products while enabling savings
Speeds up procurement processes for everyone involved by providing a fully supported end-to-end process
Ensures everything is compliant with EU public procurement regulations from outset to completion, removing the need for local procurement teams to undertake their own tenders
Provides robust analysis for trusts' full ophthalmic spend, identifying 'quick wins' and longer-term opportunities
Provides an open process to engage clinicians on all the options and ensure the right products are chosen for patients
Ease of ordering
Makes project management easier by setting out all the steps in advance
Provides competitive national pricing which has delivered significant cash releasing savings for the NHS to date
Supports the Lord Carter recommendations to remove unwarranted variation.
Being at the forefront of the changing landscape and working closely with national initiatives, programmes and professional bodies ensures that options presented to clinical teams are future proofed and in line with national thinking and best practice.
We also offer a range of optional products and services and have a team on hand to support you throughout the procurement process.
Services include:
Arranging supplier site visits and demonstrations
Ordering and further information
Business case creation for capital and lease funding
Product specification development
Demand aggregation
Project planning
Facilitating equipment evaluations
Saving opportunities via commitment deals and special offers
Framework pricing and volume banding
Supplier quote validation
Further competition
Whole life costing
Market benchmarking
NHS Supply Chain provides dedicated Customer Relationship Managers who will help to solve any issues on your behalf and ensure high service levels are always met.
The key role of the Customer Relationship Manager is to support the procurement department and ensure they have access to the required products and people to deliver projects in a timely way. To support this process, they need to:
Understand your trust's current contract arrangements, when they run until and if they are locked in with any certain suppliers that may need to be excluded in the scope of any potential project.
Understand if there are any barriers, such as amortised agreements including capital equipment or contractual limitations.
Understand which clinicians need to be involved and if your trust has them on board with any potential project.
See our Useful Links section for your local Customer Relationship Manager contact details.
Helping you through the process
Our framework agreement provide the choice of products and equipment you need through a procurement route that suits you, saving you time and money.
You will need to obtain a quotation through NHS Supply Chain to benefit from National Framework Agreement Pricing.
To place an order, first contact our ophthalmology team to get a compliant quotation. You will then be given a unique reference number (URN) to put on your purchase order alongside the framework reference.
See our Downloads ▼ section for process flows for benching, amortisation and capital purchase.