Total Orthopaedic Solutions 2 Framework Customer Engagement Guide
Whatever your Orthopaedic needs, our Total Orthopaedic Solutions 2 Framework Agreement is the solution
This guide takes you through the process setting out the options available, the benefits of our approach, and helps get the agreement of everyone involved to deliver quality, clinically assured products at the best price.
Our approach delivers benefits to NHS providers by:
Providing a route to market that is compliant with European public procurement regulations, removing the need for local procurement teams to undertake their own tenders.
Providing access to competitive national pricing which has, to date, delivered more than £60 million in cash releasing savings.
Supporting Lord Carter's recommendations to remove unwarranted variation.
Providing solutions that deliver quality patient outcomes.
Ensuring clinicians are central to the decision-making process.

Providing robust analysis of trusts' full orthopaedic spend, identifying quick wins and longer-term market assessment opportunities.

Developing work plans following the production of Spend Efficiency Reports. These review all your budgetary spend, classified via our intuitive catalogues to present your data at product line level. Providing a fully supported end-to-end process from Category Managers (CMs), Clinical Engagement and Implementation Managers (CEIMs) and NHS Supply Chain Customer Relationship Managers (CRMs).
We can support a complete review of your Orthopaedic spend to move to our framework and transact via the NHS Supply Chain route.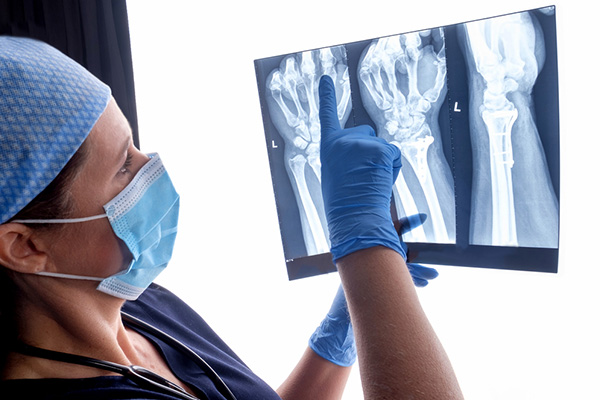 Effective procurement across orthopaedics is fundamental to realising value and facilitating efficiency improvements across the NHS. This broad and complex category requires that we work with orthopaedic departments across the country to achieve the required savings and deliver relevant solutions. Clinical engagement is at the heart of the national strategy. To ensure success, it is crucial that the NHS allows this engagement to take place as early as possible and throughout these processes. By doing so we will improve the working environment for our clinicians and support staff, whilst also improving patient outcomes and experience.


Professor Tim Briggs CBE, National Director for Clinical Improvement NHS England and NHS
Improvement
To understand how each department within your trust can benefit from utilising the Total Orthopaedic Solutions 2 (TOS2) Framework we have explained the advantages for each team.
The team will talk you through all the different options and guide you through the options, allowing your trust to make an informed choice on next steps and how to access the opportunities available through the framework.
The National Spinal Services GIRFT report demonstrated wide variation in implant prices across England. This is in part due to a lack of transparency around pricing. The use of the GIRFT spinal categorisation which places spinal implants into categories with the same evidenced base outcome, will allow trusts to gain best value for the NHS. NHS Supply Chain's processes centre around effective clinical engagement and it is imperative in spinal surgery, that the decisions regarding procurement have clinical input.

Mr. Mike Hutton, National Clinical GIRFT Lead, Spinal Surgery.
We offer a comprehensive service which uses the framework as the vehicle to establish the right pricing and set up compliant contracts.
All lots within TOS2 have a National Pricing Matrix made up of multiple bands which are appropriate for each sub-specialty in terms of individual band width and the total number of bands.
The level of spend with a supplier in terms of volumes or value within a lot, points to the relevant band and subsequent pricing. These form the Core Bands. Supplementary discounts are then applicable based on commitments to term and market share. There is a plethora of additional solutions which your regional CM and CEIM can discuss in more detail with you, when engaged in a project.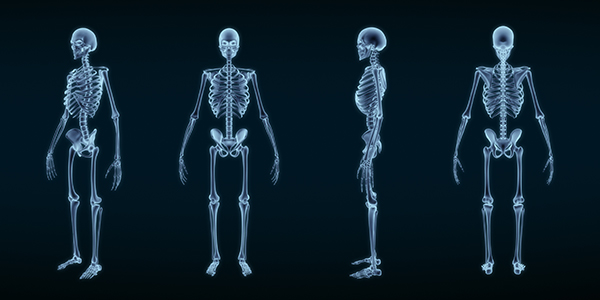 We also facilitate agreements for relevant capital equipment. These vary depending on the product area but can usually be independent agreements or linked to consumables:
Outright capital equipment purchase
Lease purchase agreements
Amortisation with consumables
Equipment placement
Managed equipment services
Rentals.
See our Downloads section for information on the process for acquiring trust data, the trust engagement process map and the stages of clinically engaged product market assessment.
See our Useful Links section for further information on Orthopaedics, Trauma and Spine, and Ophthalmology. The team includes highly skilled and knowledgeable colleagues with first-hand experience of orthopaedics and patient care, as well as commercial and product specialists from the orthopaedics industry, who have experience of working in theatres with clinical leads up and down the country.
What you can expect from us
Our Regional Category Managers (CM) and Clinical Engagement and Implementation Managers (CEIM) are specialists in this field and can give guidance and support to evaluate your complete budgetary spend and identify savings opportunities through compliant processes and with the needs of your clinicians in mind. They will work with you to ensure trust objectives are clearly identified early in the process.
Your dedicated regional team will work with your clinical, procurement and directorate leads to review opportunities available to your trust by utilising the framework.
Quick wins are identified by completing a full review of a trust's orthopaedic spend and then producing a Spend Efficiency Report (SER) which organises all your data into relevant sections and gives insight across the whole budget in terms of sales and products used.
Options available will include supporting your trust to complete a full orthopaedic spend review and identify 'quick wins' or 'as is' savings options.
The outcome and analysis will focus on supplier product fragmentation which gives clarity on exactly what types of products are being bought from which suppliers. It will also identify opportunities where your trust can save money by doing nothing other than providing your consent to migrate to Total Orthopaedic Solutions 2 pricing; and finally will make recommendations for areas of spend which can be:
simply migrated
migrated with commitment to term or
included in a detailed and full clinically engaged market assessment project.
These projects are managed by our CEIM team and allow trust procurement and clinical teams to assess the market and model appropriate options, with a focus on product detail, historic activity and projected clinical practice.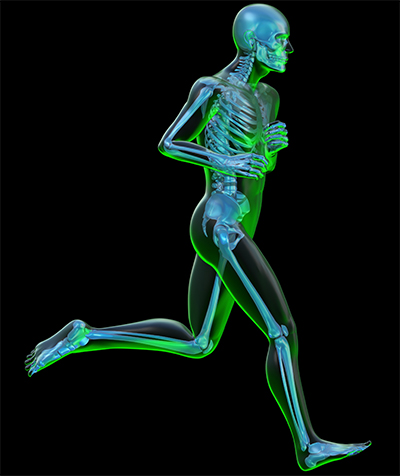 Our CEIMs conduct appropriate market assessment projects which are designed specifically for all sub-specialties, covered in the TOS2 framework agreement.
This initial SER meeting is facilitated through a detailed discussion with your regional CM and CEIM who have worked closely with numerous NHS trusts on these processes and are well versed in the national strategy and discussion across all regions.
Should a trust wish to access any element of the framework agreement following an SER meeting or after a detailed market assessment project, a Total Orthopaedic Solutions 2 Access Agreement will need to be signed and returned by the authorised procurement lead.
Should commitment to term also be required, then a clinical signatory will also be required.
An order form will then be drawn up by your regional procurement contract support, which will form the basis of your contract with the supplier(s). This form will enable our orthopaedic team to notify suppliers of the appropriate price band to be activated to ensure the correct catalogue pricing is available to your trust, enabling orders to be placed.
The framework can be accessed with no commitment, or commitments for two, three or four years at any point during the lifetime of the agreement. Commitment to five years is also possible when contracts are linked to capital equipment.
While agreements are fixed for the duration of that commitment any improvements a supplier makes to their offer on the framework will be also be given to trusts already signed up.
Suppliers may also have innovation opportunities which could be available to you. These can simply be commercial, in terms of discounts being applied or lend themselves to a more partnered agreement. Offering to work with your clinical departments to improve ways of working, eg theatre optimisation, patient pathway or other operational efficiencies, enabling technology such as patient apps and wearables, navigation, imaging and robotics.
Along with your Customer Relationship Manager complete a scoping document for orthopaedics. This will be passed to us to review and assess the opportunity.
To maximise opportunities for your trust, our team will need to understand what is currently in place and when existing contracts come to an end.
We will work with you to fulfil your requirements, whether that is to maintain existing supply options or make wholescale changes, including implementation of efficiency programmes.
We can only progress your request once we have:
A completed Letter of Authority to obtain your data directly from your suppliers. This should include all suppliers, in scope, which your trust has bought any products from in the given timeframe.
Your relevant regional Category Manager will ensure all the relevant data is acquired for 12 months sales at your trust.
We will need to understand which of your suppliers and products are under contract; any interdependencies across product areas and contract end dates; and if there are any other commercial arrangements in place, such as rebates and investments in equipment.
Our analysis allows us to produce a Spend Efficiency Report (SER) for your trust highlighting:
Current spend distribution across all categorised areas of spend
Current spend versus framework for 'quick wins'
Recommended work plan for addressing all the spend across the ten lots within Total Orthopaedic Solutions 2. This will be discussed in detail with your regional Category Manager and Clinical Engagement and Implementation Manager.
The team will talk you through all the different options and guide you through the next steps allowing your trust to make an informed choice on how to access the opportunities available.
We will look at two main options when reviewing orthopaedics:
We will present data on an "as is" basis for your trust to switch to the framework agreement on a no commitment basis. Once data is received, and all information is correct this will take approximately three weeks to run through our data team and for the SER to be developed by your regional Category Manager. The same document will also present options for commitment to the status quo in each of the areas of spend / particular suppliers. For implementation and code loading this will take approximately six weeks in line with internal policies and procedures that must be followed.
Alongside doing the "as is" benchmarking process, and within the SER, we will also run a Supplier Distribution Report for all the data, which represents those sales in terms of market share distribution across the different suppliers, for each of the product sub-categories. This shows where similar products are being used in a department and the split between each supplier.
Capital Equipment and Custom Made Implants
Capital equipment and custom made implants are available through the TOS2 framework agreement.
For capital equipment, such as Power Tools, there are multiple pricing options available for your consideration.
Please liaise with your regional Category Manager, who can facilitate the placing of orders via our framework using Unique Reference Numbers (URN).
Custom made implant orders can be facilitated during the production phase to ensure timely payment via NHS Supply Chain and delivery direct from the supplier to the trust.
See our Useful Links section for further information on Orthopaedics, Trauma and Spine, and Ophthalmology. The team includes highly skilled and knowledgeable colleagues with first-hand experience of orthopaedics and patient care, as well as commercial and product specialists from the orthopaedics industry, who have experience of working in theatres with clinical leads up and down the country.