Sustainable Reusable Tourniquet Alternative Provides Significant Waste Reduction Opportunities for Mid Yorkshire NHS Hospitals Trust
Sustainability and standardisation are very important to the trust. When the reusable Daisygrip Tourniquet was brought to us by NHS Supply Chain, it ticked a lot of boxes and we struggled to see the negatives. A move to disposables over the years needs to be addressed with a switch to reusable, ensuring cleaning guidelines are followed. There will always be the need for disposable versions in infectious patient cases, but a move towards a reusable alternative with viable reprocessing options is a really positive move.

Ian Noble Clinical Procurement Specialist, Mid-Yorkshire Hospitals NHS Trust
In a busy trust like Mid Yorkshire NHS Trust, the teams are constantly looking for ways to incorporate more sustainable and cost-effective solutions, especially in high volume clinical products. Some departments were using and disposing of up to 40 single use tourniquets per day, with some areas also using premium single use tourniquets, this had a large impact on the budget allocated for purchasing and waste disposal. Annual figures showed usage of 330,000 disposable tourniquets each year within the trust.
In January 2022, the procurement team began to review their tourniquet usage across the trust. Working with NHS Supply Chains' Clinical Nurse Advisor, a reusable alternative was presented which could balance the trusts varying requirements around cost, sustainability, and clinical need.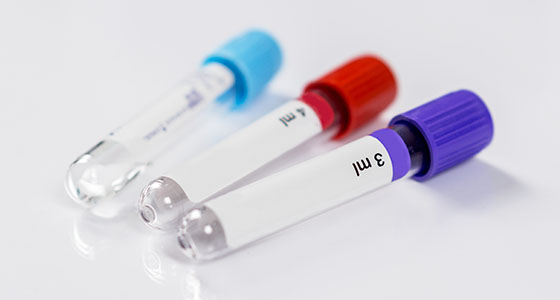 A wide range of internal stakeholders, including representatives from Infection Prevention and Phlebotomy were consulted along with other trusts within the West Yorkshire ICS.
Each departments' tourniquet usage was captured by the Procurement and Sustainability team.
A variety of samples were reviewed and following lengthy discussions, it was agreed the Daisygrip reusable tourniquet should be trialled within high usage areas.
The Phlebotomy department were the first to trial with training support from the supplier.
Follow successful feedback, trials were then extended to Accident and Emergency and Computerised Tomography.
The procurement team weighed the Daisygrip to enable them to work out what the waste disposal benefit would be when switching from a variety of disposable alternatives currently in use. Although approximate, the results showed that when the Daisygrip tourniquet had been used eight or nine times, the sustainability benefits would start to be realised.
The trust was faced with several challenges prior and during the trials of the reusable tourniquet:
Clinical Engagement – Engaging the right stakeholders was difficult initially, especially post-pandemic, this meant the start of the project took longer than expected, but it was critical the 'right' clinicians were engaged.
Brand Loyalty – Departments had been using the same brand of single use tourniquets for several years; ensuring the benefits were communicated, was a critical success factor in getting the trials initiated.
Infection Control and Cleaning – Sufficient cleaning of the reusable tourniquet was raised as a concern. It was agreed that the tourniquet can simply be wiped down after use with a disinfectant or alcohol wipe ready to be used on the next patient, this was also endorsed by the trusts' Infection Prevention team. There was the acknowledgement that in some very infectious cases, departments may still want to have the option of using a single use version.
Patient Safety – The magnetic strength of the tourniquet fastening was questioned in relation to implantable devices. The supplier provided written information which overcame these concerns and the trusts' cardio-respiratory specialist agreed the magnetic strength would not be an issue.
This project was approached with real diligence and a passion to put in place an acceptable sustainable alternative across teams with wide ranging needs for tourniquets. The overwhelming response to the trials was extremely positive, and they were deemed a success within all departments, who continue to use the Daisygrip without complaint.
CO2e
reduction = 2.3 tonnes
£20,000
procurement saving
6,375
fewer single use tourniquets
Each reusable tourniquet has a usable life of two years or 10,000 uses1.
In the last 12 months the trust has seen:
A reduction in plastic waste of three-quarters of a metric tonne2 (attributable to the reduction of single use tourniquets) which equates to 2.3 tonnes CO2e.
Procurement savings of £20,000. These were realised once the tourniquet had been used approximately 250 times, dependant on what the disposable alternative was and the number of uses within each department. Additional savings could be realised if waste costs had been quantified as part of this switch.
A substantial reduction in the number of single use tourniquets used1 e.g., in a 6-month period of the trial, in one department, Phlebotomy services alone have used 6,375 fewer single use tourniquets, producing 127kg less plastic waste
Internal communication was rolled out by the procurement team to encourage as wide a switch as possible to the reusable alternative, to achieve maximum sustainable benefit. The standardisation from several brands to one tourniquet across the trust will enable easier inventory management and a more streamlined roll out of training across all end users.
I have used the Daisygrip Tourniquet for a few months now and I found it to be really easy to use, not only does it pull tighter than the single use tourniquets, it is far more comfortable for the patient, the magnetic fastener is very simple and easy to use single handed, also the size and length of the band makes it easier to deal with patients with larger arms. The huge bonus is it will be better for the environment as there will be less plastic waste produced in my department and across the trust, this has to be a good thing especially in a busy trust like this one, we must use thousands of the single use tourniquets on a weekly basis.

Lesley Johnson Phlebotomist Mid Yorkshire NHS Hospitals Trust
The team at Mid Yorkshire have shared their process and findings at their monthly ICS meetings.
See our Useful Links section to view our full range of reusable tourniquets available to order via the Patient Assessment Devices framework. If you would like more information on this project, please contact your dedicated Customer Relationship Manager.
1 Each reusable tourniquet has a useable life of two years or 10,000 uses, tested and verified by the manufacturer.
2 Three-quarters of a tonne of avoided plastic waste = 2.3 tonnes of CO2e (using conversion factors for material use; Average Plastic. https://www.gov.uk/government/publications/greenhouse-gas-reporting-conversion-factors-2023)