Every April, we deliver our annual business plan outlining our commitments and objectives for the year ahead. These commitments closely align to, and support our mid to long term strategy. We will continue to:
Buy Smart – saving the NHS £1 billion by 2030.
Supply Right – driving supply chain resilience.
Partner Expertly – working as One NHS Supply Chain.
See our Useful Links section for the latest details about our Business Plan 2023 – 2024. These are the key activities that have been built specifically on the needs of our customers, using feedback gathered over the past 12 months.
Through the business plan we have agreed seven top priorities to ensure that we are best positioned to serve the NHS:
Support colleagues and implement wider changes as we implement our new operating model.
Implement Oracle Cloud Fusion for finance and trading teams.
Complete Gorsey Point and continue the Warehouse Management System (WMS) roll out.
Improve the performance of Direct Shipment (eDirect).
Improve the digital interface with trusts and customers.
Develop Commercial and Customer capability.
Implement In-Trust Inventory Management Systems (IMS).
We believe that the improvements and investments we are making in these areas will have the biggest impact on our NHS partners and help us work collectively towards our ambitions.
Organisational Design (New Operating Model)
In October 2023 the structural changes to our organisational design were completed, with the insourcing of six key Category Towers.
See our Downloads ▼ section for a detailed Target Operating Model update, detailing the new structure, what this means for our NHS, and how we will continue to Buy Smart, Supply Right and Partner Expertly.
We will save the NHS £1 billion by 2030, driving supply chain resilience and working as One NHS Supply Chain. Our commitment is to make it easier for the NHS to put patients first.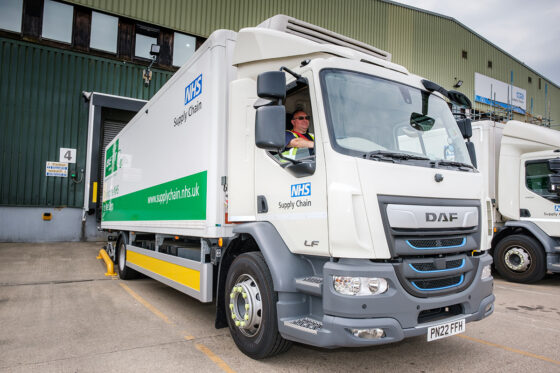 Implement Oracle Cloud Fusion
We are on track to have Oracle Cloud Fusion software implemented for our finance and trading teams by March 2024.
This is being delivered as part of our technology transformation, enabling our strategic goals through being able to make faster, improved decisions and ensure we are aligned with 'best in class' solutions.
Logistics – complete Gorsey Point and continue the Warehouse Management System (WMS) roll out
Our Customer Service teams are now working from Gorsey Point, which is our new Regional Distribution Centre (RDC) in the north west of England.
The testing phase for the logistics on site is underway, with the continued roll out of our new WMS progressing well.
See our Useful Links section for the original press release announcing this exciting development and vital enhancement of our supply chain resilience.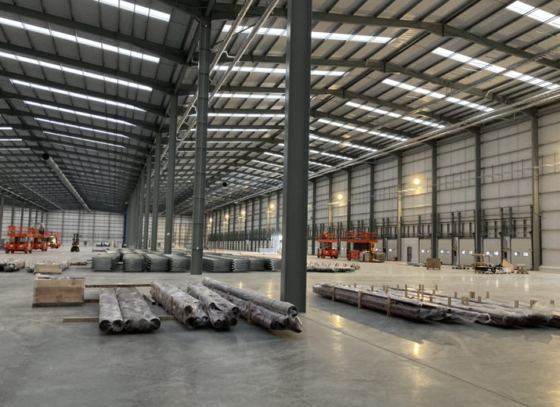 Direct Shipment (eDirect) Improvements
All phases of our project to improve the performance of this essential delivery channel (eDirect) are progressing well.
eDirect is one of three transacted supply channels for NHS Supply Chain, connecting suppliers directly with customers.
This channel has experienced significant growth over the last 17 years, growing from £50 million to more than £1.5 billion in order value.
See our Downloads ▼ section for more information about our latest Direct Shipment (eDirect) developments.
Digital Interface Improvements
As part of our vision to be easier to work with, we have set up a Digital Commerce programme to procure and deliver a new Digital Commerce Platform to NHS trusts across England over the next two years.
The new platform will provide NHS trusts with a faster and more resilient platform. This new user-friendly platform will lead to a better customer experience, providing an efficient solution for searching and ordering products. It will provide greater workforce productivity, ultimately driving savings within trusts.
Our approach is collaborative and is progressing well. Having selected our new technical partner over the summer, we have now reached the design and build stage in the project. The new platform is being co-designed with our users.
We are engaging with pilot trusts who are sharing with us their current experiences and views on design, as well as participating in user research.
The design and build phase of work will run through to spring next year when implementation begins. Initially this will be to our pilot trusts. The platform will be delivered in phases, starting with some important improvements and then developed over time. ​
See our Useful Links section for the news article and further information.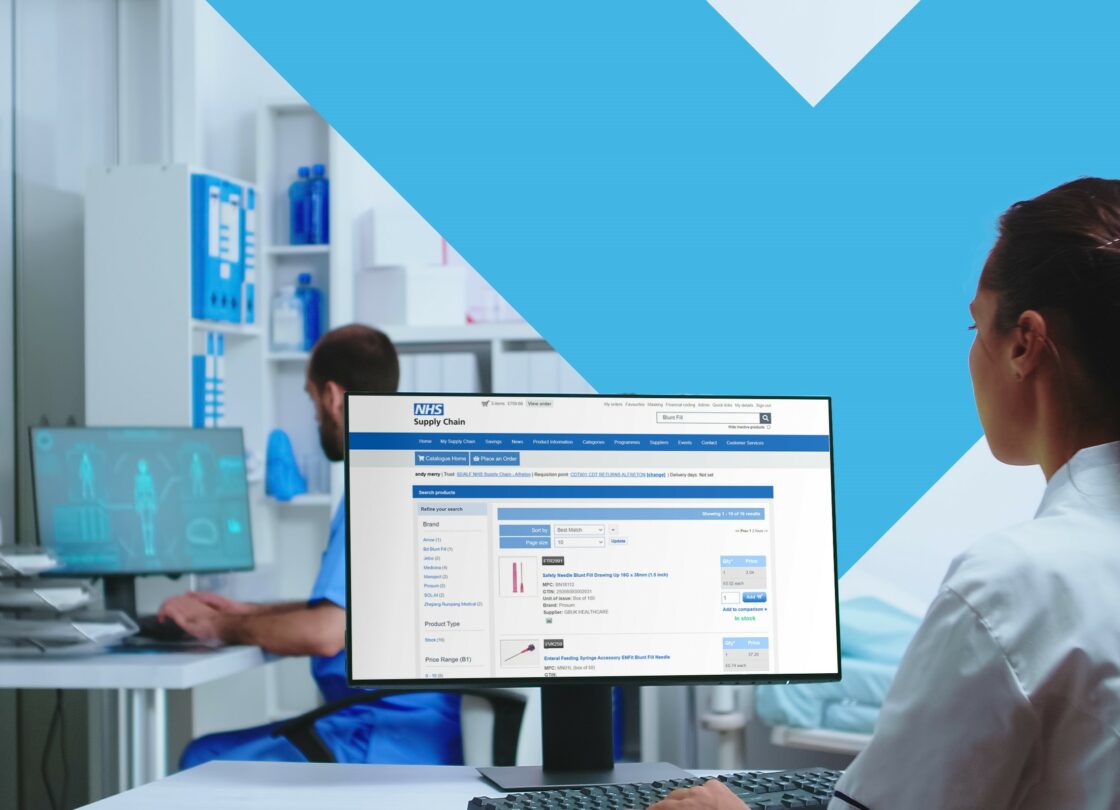 Commercial and Customer Capability
We are building a recognised Customer Academy to ensure that our customer-facing teams have the skills and capabilities required to support our customers across the evolving NHS landscape.
We will provide training to ensure that each member of our team can identify and realise savings opportunities, drive system-wide efficiencies and create value for our NHS partners, enabling them to focus on delivering excellent patient care.
Our aim is to build our capability to support ICSs by combining understanding of customer needs, patient pathways, and supply chain expertise to address local emerging challenges.
Our customers' needs have evolved dramatically in recent years. NHS trusts face the prospect of having to identify and realise further efficiency savings against a backdrop of increasing system wide financial pressures.
We want our NHS providers and partners to meaningfully influence our strategies and activities so we can enable the NHS to put patients first. As the NHS shifts towards ICS, we need to broaden our skillset to support these changes ensuring that we continue to drive value for our NHS customers and ultimately, their patients.
It is critical that we increase our reach across the stakeholder network to encapsulate care providers, allowing us to drive value through to our patients by focusing on care pathways that enable better patient outcomes. Engagement with wider NHS providers and partners will be initiated with clearly defined touch points, enabling them to meaningfully influence our strategies and activities. We will require an enhanced range of skills as we shift our focus towards patient outcomes and pathways will drive system wide benefits through to providers.
Implement In-Trust Inventory Management Systems (IMS)
Aligning with NHS England's priorities and operational planning guidance for 2023 / 2024, we are starting work on the deployment of In-Trust Inventory Management Systems (IMS).
Our planning phase with pilot trusts is now underway and vendors have been appointed. We will be deploying inventory management and point-of-care solutions to connect the NHS.
This programme also incorporates the outcomes of the Integrated Care System (ICS) pilot project that we recently collaborated on with 11 ICSs.
Effective, national-level management offers a significant opportunity to capture benefits, such as​ cash release​, improved patient safety and experience​, and enhanced process and workforce productivity with less time spent on administrative activities.