Traffic Light Support System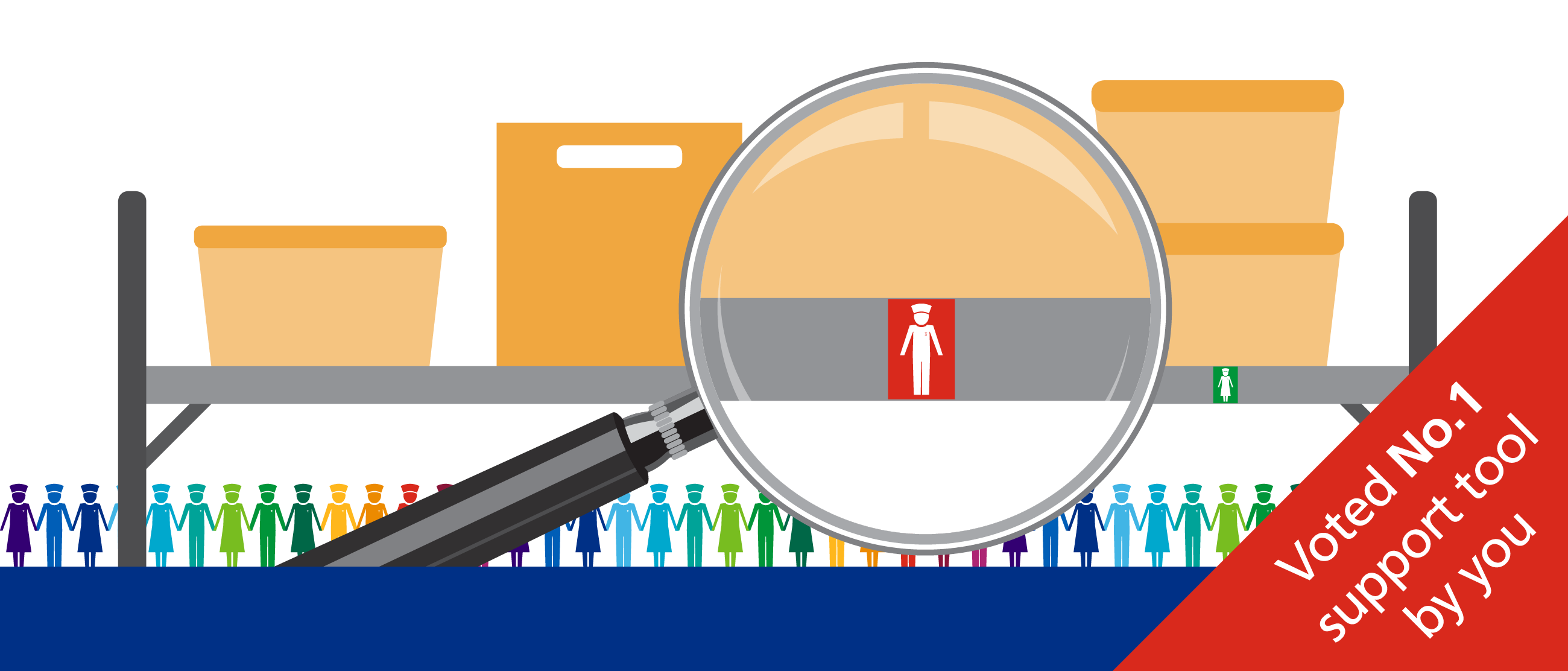 How can nursing teams continue to focus fully on patient care, whilst still delivering efficiencies and savings to help retain staff and frontline services?
As a key organisation supporting the delivery of improved efficiency and savings to the NHS around the purchasing of clinical supplies, we wanted to focus on how we could support the nursing community in these difficult economic times.
It became clear that helping raise awareness around how clinical supplies could be used more efficiently was not a new concept, with many trusts already investing in their own campaigns. One popular approach identified was the addition of stickers, with prices on shelves, in storage rooms and areas, to raise awareness of the cost of clinical supplies being used.
Feedback on this approach from a number of trusts confirmed that using stickers to increase awareness of cost was helping to drive better efficiency.
However, it was often difficult and labour intensive to manage, particularly keeping the stickers up to date as prices changed so often. Prices on too many items also meant it was hard not to become blind to a 'sea of stickers'.
Objective
To take the sticker concept, started by nursing teams across the NHS to highlight cost efficiencies, and develop it into a simple, less time demanding solution.
The stickers needed a longer shelf life, with greater visibility and flexibility to help drive awareness of better efficiency. They also needed to be sufficiently adaptable to be tailored to the individual needs of each trust.
What are the benefits?
The benefits are as follows:
The traffic light support system can help raise awareness of the cost of clinical supplies.
It has great potential to reduce the time spent looking for clinical supplies and to help with standardisation.
It helps to get purchasing on the radar of your nursing teams, giving them a platform from which to share new and additional ways to improve patient safety and make savings for your trust.
It supports the sharing of good practice.
It was identified as the most essential tool by nurses* if they were to look at improving patient safety, quality and value in their organisations, by looking at the clinical supplies they buy.
*Source: Nursing Times survey December 2014.
Empowering our nursing teams on the real differences they can make regarding purchasing and the potential it has to drive efficiencies, savings and improved patient safety is paramount, which the Traffic Light Support System does in a simple and engaging way.Mandie Sunderland, Chief Nurse
Nottingham University Hospitals NHS Trust
Getting Started
See our Downloads ▼ section for your user guide, to help you get the right people on board at your trust, develop a plan of action and make it happen.
See our Useful Links section to order you Free Traffic Light Support System posters, stickers and badges today.
If you need support, please contact us:
Web Team General Enquiries
Website Feedback and Technical Support