Value Based Procurement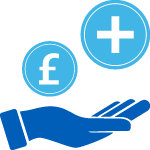 With increasing demand for healthcare set against a backdrop of limited financial resources, there remains ongoing need for procurement to deliver increased year on year savings across the NHS.
To address this challenge, NHS Supply Chain is working on a project designed to consider the potential benefits and practical application of Value Based Procurement (VBP).
Here, there is a shift in emphasis from a reduction in product costs to working with industry to consider technologies that can influence a reduction in total costs within the patient pathway.
VBP will provide an additional methodology that can be adopted by Category Tower Service Providers as a means of driving sustainable increased savings and improving patient outcomes.
We also believe this approach could offer the potential for expanding the scope of influence for procurement and industry working in partnership with NHS stakeholders to meet the needs of the health service in the 21st century.
What is Value Based Procurement?
At the start of our VBP project, we worked with multiple stakeholders across the healthcare industry to create clear definitions of Value Based Procurement.
Generates opportunities to release capacity which offers choice for NHS organisations.
Is supported by finance and procurement teams in trusts with the view that it should deliver tangible, measurable benefits that make a positive impact on patient care and increase efficiency.
Benefits of Value Based Procurement
Initial NHS Supply Chain pilot tests have indicated potential benefits to the NHS in areas such as:
Reducing waste and the number of products used
Allowing patients to move from inpatient to day care
Reduction in infection rates
Operational productivity.
Overall, VBP will help support the growth and development of NHS finance and is aligned to its strategy.
Who to Contact?
Project updates and individual Category Tower Service Provider Contacts for Value Based Procurement
In total, we had 27 submissions as part of our VBP project.
Originally 13 projects were selected to be pilots but due to the pandemic this was reduced to 10. We took forward 8 pilots which all demonstrated clinical and efficiency benefits.
We have consolidated our findings in a project report. Key findings of the report include:
Clinical support and engagement are critical to the adoption of VBP
A need for common understanding of value between buyers and suppliers
Assurance from suppliers to substantiate claims will aid VBP adoption for NHS trusts.
The NHS finance function will lead the way in developing a system wide understanding of value, that does not just consider cost but takes a much more rounded view of the impact of that expenditure, considering the outcomes achieved for the patient and the system.

NHS Finance, Designing our Future (December 2019)
Collaborative Working Reduces Overnight Stays For Parotid Surgeries
Successful Value Based Procurement Pilot reduces overnight stays for parotid surgeries at Manchester NHS Foundation Trust
Innovative Technology Reduces Operating And Recovery Time
Successful Value Based Procurement Pilot Reduces Operating and Recovery Time At Guy's And St Thomas' NHS Foundation Trust.
Elastomeric Pump Creates New Patient Pathway for IV Therapy
Successful Value Based Procurement pilot reduces pressure on beds and improves patient flow at Oxford University Hospitals NHS Foundation Trust
Urolift system enables day case surgery for treatment of urology condition
Successful Value Based Procurement pilot releases theatre time and inpatient bed capacity at Royal Devon and Exeter NHS Foundation Trust.
Bard Tray reduces CAUTI infections and variations in clinical practice
Successful Value Based Procurement pilot reduces CAUTI infections at University Hospitals of North Midlands NHS Trust
See our Useful Links section for further information on how the project began, our recent case study and for an interview with Brian Mangan, VBP Project Lead.
See our Downloads ▼ section to read the Pilot Project Report and Findings.
See our Downloads ▼ section to read the full project report. Pilot Trust case studies will be published in Spring and Summer 2021.