Sustainability
Becoming the world's first carbon net zero national health system by 2045, and 2040 for the emissions we control directly. This will require big changes for the NHS and for NHS Supply Chain. So, what will a greener NHS look like and how can NHS Supply Chain support trusts to deliver on this ambition?
Our Strategy – Delivering Health Sustainably
To drive better health outcomes and create economic, social and environmental value for our stakeholders, NHS Supply Chain is committed to leveraging the strength of its people and operations to deliver health sustainably.
Watch this short video about our part in the largest and most significant deployments of zero emission heavy goods vehicles in the UK to date.
At the heart of our strategy are four strategic pillars:
Working in Partnership with the NHS to Deliver Net Zero Targets
We have developed tools and opportunities to help drive a greener, fairer and more equitable health system. Examples include working towards the elimination of modern slavery within our supply chain by utilising a new government-backed risk portal (NQC) that identifies and manages suppliers, embeds compliance, and builds resilience. We also have sustainable solutions in place that are working towards the development and delivery of a more circular economy by reducing single-use plastics (SUP) and increasing the reuse and recycling of medical devices.
Our Latest Sustainability News
NHS Supply Chain has a unique role to play in helping the NHS achieve the ambitious 2045 target. Here you can keep up to date with the latest news articles and case studies that support our strategy of Delivering Health Sustainably.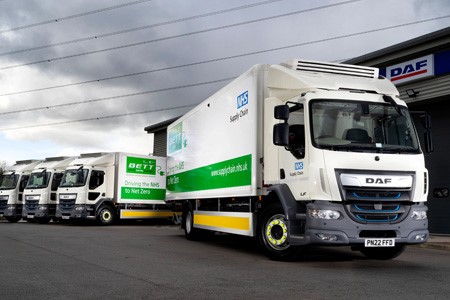 Eight Fully Electric Trucks Take to the Road Delivering to the NHS
Read about our part in the largest and most significant deployments of zero emission heavy goods vehicles in the UK to date.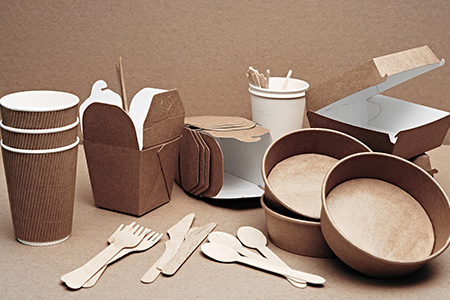 Single-Use Plastics Alternatives Brochure
Download our newly updated alternatives brochure to make the switch to more sustainable alternatives in catering.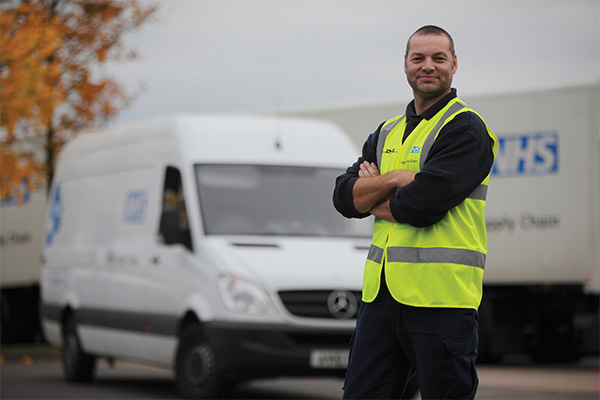 Embedding Social Value in NHS Supply Chain
Our impact is global in terms of carbon and social value. We recognise the huge impact our suppliers have on our behalf. Follow the link to find out more.
Sustainable Solutions for the NHS
Our compliant frameworks are aligned with NHS England and NHS Improvement (NHSEI) priority areas including remanufactured products, a wealth of recyclable products and food and nutrition. Here are a few frameworks you can start utilising today.