National Healthcare Uniform
The National Healthcare Uniform Project is a proposal put forward by NHS Supply Chain: Hotel Services to introduce a nationally standardised uniform across the NHS in England.
A huge thank you to everyone who took the time to provide a response, especially at this particularly challenging time.
Recommendations and next steps
The workforce consultation does not mark the end of the engagement process and it is imperative that the views of individuals and representative bodies right across the NHS continue to be heard and considered as we move forward.
We will communicate progress with the project when appropriate and will continue to take guidance and direction from NHS England and NHS Improvement. We will continue to engage with the professional representative bodies to ensure the voice of the NHS workforce continues to be heard.
Project Update – 3 January 2023
NHS Supply Chain: Hotel Services has been working on a project to develop a National Healthcare Uniform for the NHS in England. There has been continued engagement with NHS England and the Allied Health Professions (AHP) Professional Bodies, including AHP leaders, Provider trusts and Integrated Care Systems (ICS).
A solution has been developed through this collaboration and we are inviting you to express your preferences for the final decision on the base colour of the uniform for Allied Health Professionals.
The vote is now live and the closing date is 31 January 2023. To take part and have your say, please visit: https://www.smartsurvey.co.uk/s/AHP-Colourways/
We will continue to share more information in the coming weeks.
See our Downloads ▼ section to read the full Allied Healthcare Professionals National Healthcare Uniform Briefing document.
Project Update – 13 December 2022
We have now developed the final design of the garments and they are currently being tested in a second wearer trial. The purpose of this trial is to gather feedback to check that the final design has met the needs of the NHS from a functional perspective.
This is also an opportunity for us to make alterations to the final design, such as pocket position and size. All professions in scope of the project will have the opportunity to trial the garments and provide feedback.
The garment is only being trialled in one colour regardless of the profession the wearer is representing. We are still engaging across the NHS to finalise the colourways and will share more detail once this has concluded.
As well as the wearer trial, the garments are being verified with an independent testing house to ensure high standards of quality – for example, in terms of fabric durability, washability and colour fastness.
We are aware of continuing global supply chain distributions, but please be assured that we are working with our suppliers to manage any issues that may arise.
The final tender has been issued and we are in the evaluation stage of the process. Due to public sector procurement regulations, we are unable to share more specific information at this stage. We hope to be able to share more information in early 2023.
With the consultation closed, our team have been analysing the results from more than 50,000 responses and working with stakeholders to gain further insights from the consultation. We are now delighted to share the report with you. Further analysis has allowed us to ensure the context is captured and included accurately within the tender requirements.
Patients have told us that contact with several NHS professionals can sometimes feel confusing, so I'm pleased that there is support for a standardised uniform for NHS staff working in clinical roles in England which will help patients and the public easily identify which nursing, midwifery or care professional is providing their care. I look forward to the next stage which will see continued engagement across the NHS.

Ruth May, Chief Nursing Officer for England
Next steps:
Read the Workforce Consultation Results – Full Report to learn more about the recommendations and next steps.
See our Useful Links section to view Frequently Asked Questions (FAQs).
See our Downloads ▼ section to read the initial Consultation proposal.
Who Responded?
Responses were received from a wide variety of NHS professions, reflecting the whole of the NHS workforce. There were:
50,710 individual online responses
83 by email
5 direct from representative bodies
Over half of the responses came from nursing professionals, followed by Allied Health Professionals (AHPs) and midwives. A significant number of respondents are classified as 'other', which we may be able to reclassify with careful analysis before we publish the final report.
Around 9% of responses came from other professions including Pharmacists and Healthcare Scientists who were previously not in scope. However, we will be working with key representatives from these professions to understand numbers and to build their responses into our procurement plan going forward.
Do you think that a standardised National Healthcare Uniform should be adopted across the NHS in England?
Only 18% of respondents were either against this key proposal or were not sure, with 82% agreeing that a standardised National Healthcare Uniform should be adopted.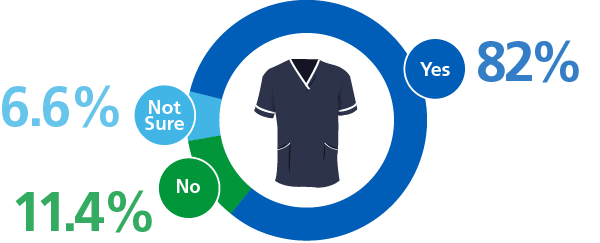 Which of the following styles do you prefer?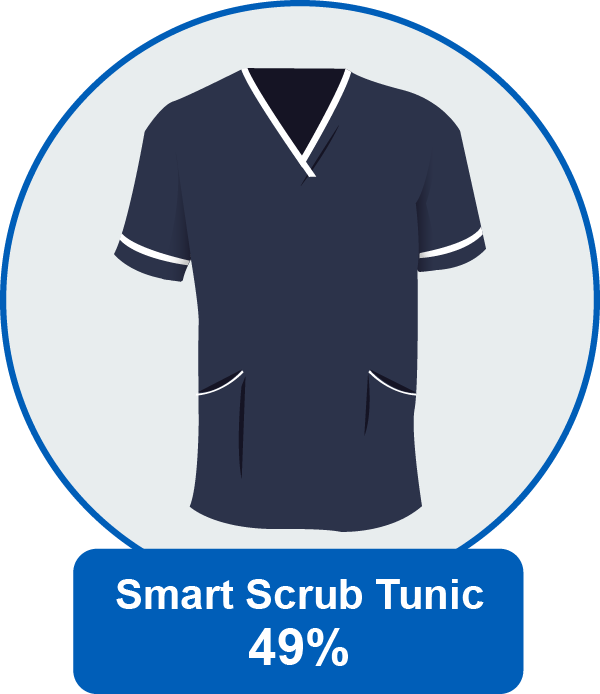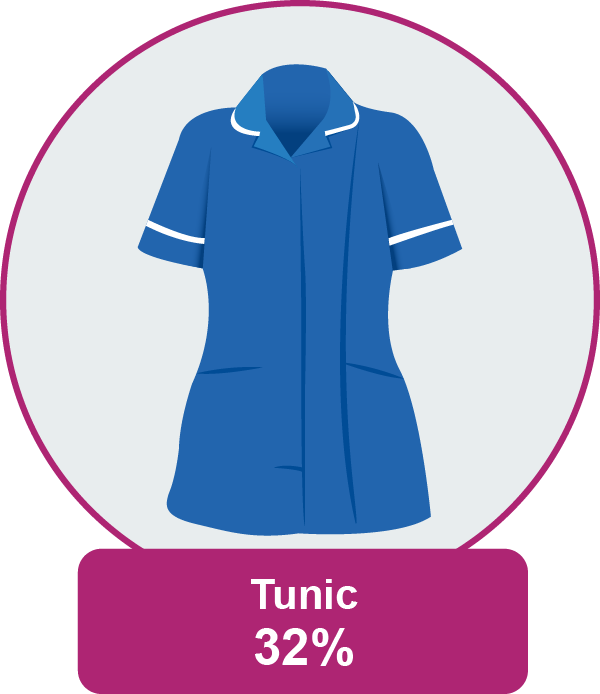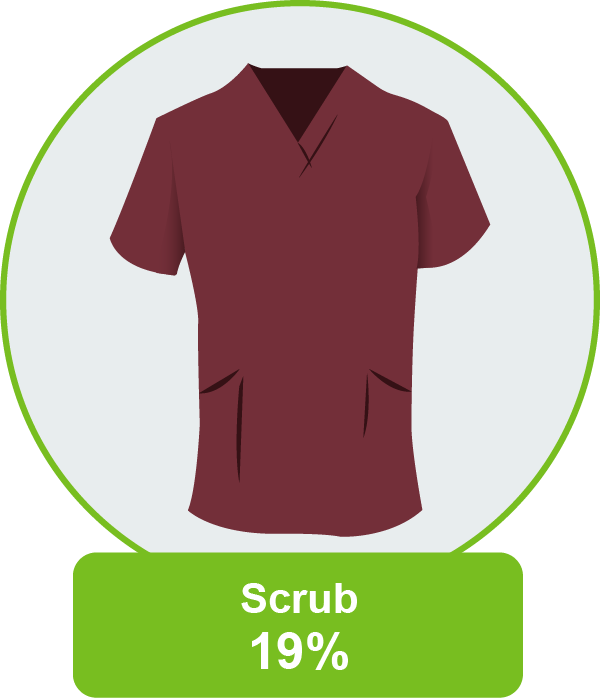 The Smart Scrub Tunic style was most popular with 49% of respondents preferring it. This was followed by a Tunic with 32% and a Scrub with 19%.
We believe that the responses clearly show that there is an overwhelming desire across the NHS to adopt a standard national uniform and that this approach should be followed by all trusts.

Kevin Chidlow, Tower Director, NHS Supply Chain: Hotel Services
*Please note that pictures used with this information are for illustrative purposes only – they are not part of the consultation or specifically representative of any particular uniform types under consideration.