Food Waste Reduced to Just 6% at Bolton NHS Foundation Trust With NHS Supply Chain Food Methodology
Fast Facts:
£101,000 forecasted annual savings on ready prepared meals.
Food waste at ward level has been reduced to 6% annually.
A wider range of options for nutritional and dietary patient needs each day.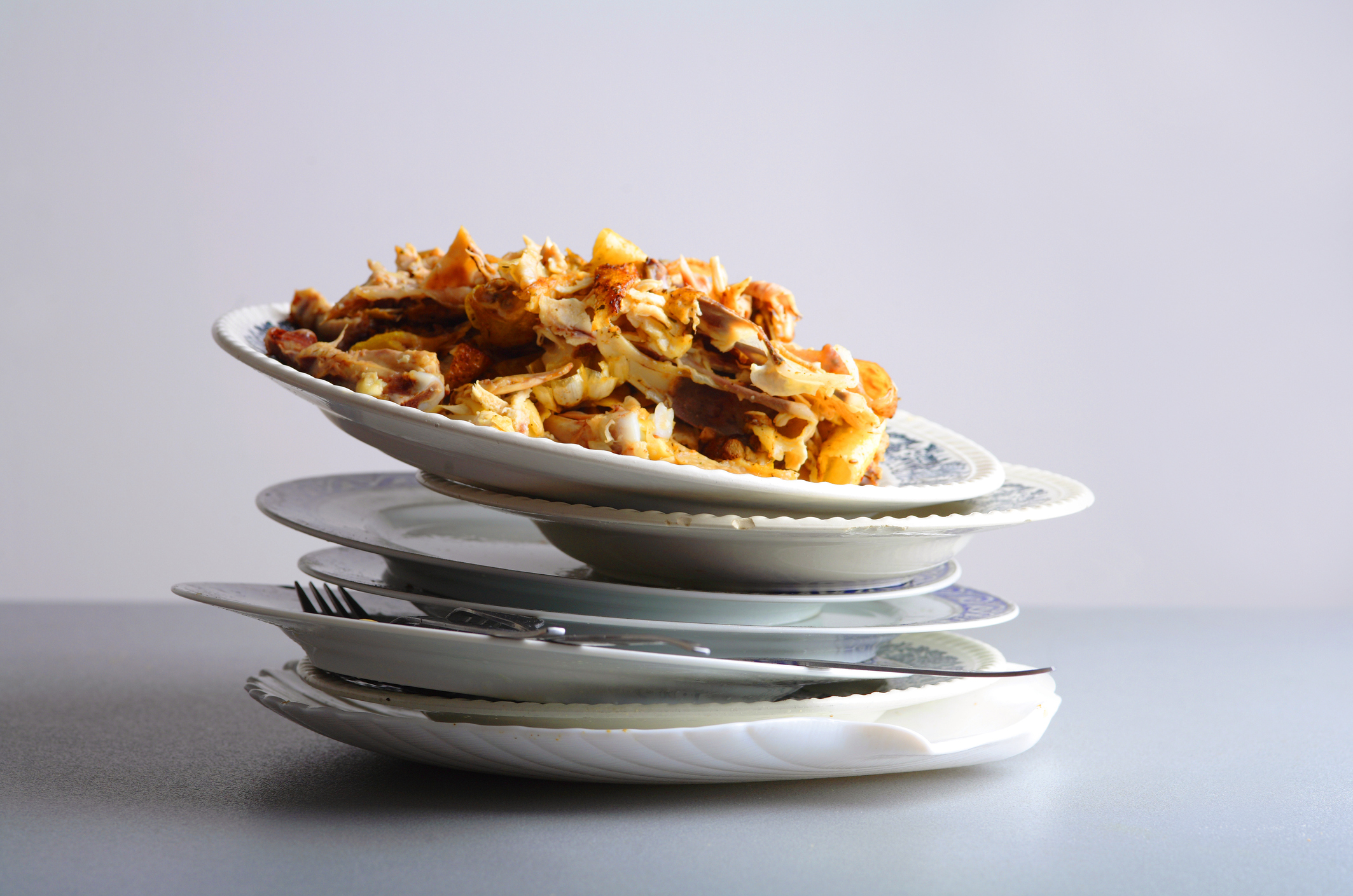 Bolton NHS Foundation Trust is a major provider of hospital and community health services in the North West of Greater Manchester, delivering services from the Royal Bolton Hospital and also providing a wide range of community services. Integrated Facilities Management Bolton Ltd (IFM) manage all services on the trusts' behalf.
Beverley Sharrocks, Facilities Manager, and the catering team at the Royal Bolton Hospital site were looking to enhance their ready meal service and save food from being wasted at ward level. We started working with them on this project in March 2019 and they are now seeing the results.
The team at the trust previously purchased ready prepared meals, to cook from chilled for patients, in larger pack sizes directly with a supplier. NHS Supply Chain had been working with the team to achieve positive results in other areas and was subsequently approached to analyse ways in which their ready prepared meals offer could be improved, in particular with a view to waste reduction.
The most important things for me were to reduce waste streams and find costs savings… we all know food waste carries a cost.

Beverley Sharrocks, Facilities Manager, IFM Bolton NHS Foundation Trust
The 'cook chill' method can lead to additional food waste as the food order must be placed without knowing what patients will choose to eat beforehand. At some sites across the trust, meals were cooked in batches, therefore cooked meals that were not eaten (and without a retail site to resell) were thrown away. Additionally, as meals were kept chilled, their shelf life was also shorter. Using the 'cook chill' method, an average of 15,665 portions of food were ordered each week for 34 wards.
The NHS Supply Chain: Food Account Manager for the Greater Manchester area worked closely with the trust team to find efficiencies. A key opportunity identified involved switching to different pack sizes within the 'cook-freeze' range. Moving to 'cook-freeze' meals that are kept frozen for a longer shelf-life was a great option to cut down on food wastage, and smaller pack sizes suited to the catering teams' needs meant fewer portions wasted.
Implementing a frozen food option with various pack sizes means that no food is discarded within the department, it stays in the freezer and the pack sizes are calculated to send out the correct bulk portions to the ward.

Beverley Sharrocks, Facilities Manager, IFM Bolton NHS Foundation Trust
By closely looking at the trust data and working with the trust team, a full menu switch was suggested. The switch was a collaboration between the trust dietetics team and our in-house nutritionist, who together reviewed options in line with patient requirements; catering to all the major allergen and dietary needs.
The move to frozen prepared meals involved extensive sampling sessions with the catering team, patients, and the board at Bolton NHS Foundation Trust, to test the quality and taste of the proposed products. The results were positive.
We carried out a number of tasting sessions with staff, patients, and visitors on several occasions without any form of identification of the company. There was a front runner who scored better than the others on quality and taste when regenerated which has a massive impact on patient nutrition, reducing the amount of plate waste.

Beverley Sharrocks, Facilities Manager, IFM Bolton NHS Foundation Trust
Once the team were satisfied with the quality of the products sampled, the process then involved going out to selected suppliers whose dishes fulfilled the trust's criteria for pricing against their catalogues. NHS Supply Chain then analysed the prices and ranges alongside portions used, pack formats, and possible percentage waste. We were able to work together to create a nutritionally appropriate patient menu balancing choice, dietary requirements, portion waste and cost.
Reducing food waste is important to NHS Supply Chain and making tools to enable our customers to tackle food waste is part of our ongoing sustainability plan. This method has been 18 months in the making and involves close analysis of ready prepared meal provision in order to find efficiencies to reduce food and related waste. Applying it to The Royal Bolton Hospital site was the first time this approach had been implemented. We maintained a close working relationship throughout and saw first-hand the benefits of using the method to analyse pack sizes and percentage wastage.
From February 2020, (IFM) Bolton NHS Foundation Trust made the switch to ready prepared 'cook-freeze' meals purchased through NHS Supply Chain. The process (sampling, a pricing exercise, and menu engineering) produced competitive pricing for items, and the change to pack sizes and a move away from the 'cook-chill' approach meant a big reduction in food waste. Ward level food wastage was forecasted to be reduced to 6% annually, and this figure has since proved true.
Having worked with NHS Supply Chain for a couple of years I can honestly say that they have shown they have the agility and knowledge to support with the transferal of one meal provision to another. We were involved from the start and we reduced the amount of food waste whilst still being able to provide a nutritious, varied menu for our patients. This gives me so much pleasure as I know that any saving can be invested in other areas where needed.

Beverley Sharrocks, Facilities Manager, (IFM) Bolton NHS Foundation Trust
This example of ward food waste reduction was achieved through a new method created by NHS Supply Chain, which we now offer as a service to other NHS trusts. It may not work in the same way each time, but if your trust orders ready prepared meals, we can analyse your orders and data and discuss options with you to deliver food waste savings and money savings too.
If you'd like to understand how we can support your trust in this way, please email food@supplychain.nhs.uk or speak to your NHS Supply Chain: Food Account Manager.