Championing Inclusivity and Diversity: The Social Impact of The NHS National Uniform
In the pursuit of social value, and beyond its sustainability achievements, the new NHS National Uniform (NHS National Healthcare Unifrom project) has been shaped with a keen focus on inclusivity, demonstrating our commitment to reflect and celebrate the diversity of the NHS workforce.
Our new NHS National Uniform, designed with a universal appeal and cultural sensitivity, ensures every member of our diverse workforce feels recognised and valued. We've replaced traditional sizing with a non-gender-specific system – U1, U2, U3, and so forth – empowering all individuals to choose uniforms that reflect their identities. This inclusive strategy strengthens our workforce and resonates throughout the communities we serve.
The reduced demand for new uniforms, coupled with the recycling of redundant ones where possible, provides the opportunity to reduce environmental burdens on communities. Moreover, the initiative signals the value of sustainable practices, potentially encouraging individuals and businesses within these communities to explore and adopt similar measures.
Through initiatives like these, we aim to bridge the gap between sustainability, social value, and inclusivity, bringing them together under the comprehensive umbrella of the NHS National Uniform Project. This is not just about uniforms; it's about building a future that is sustainable, inclusive, and respectful of all and we hope you are excited to join us in embracing this change and making a difference.
As we continue to innovate and strive for a more sustainable and responsible future, we invite you to be part of our journey. To register your interest in becoming an early adopter of our new uniform, please get in touch with our Implementation and Adoption Team.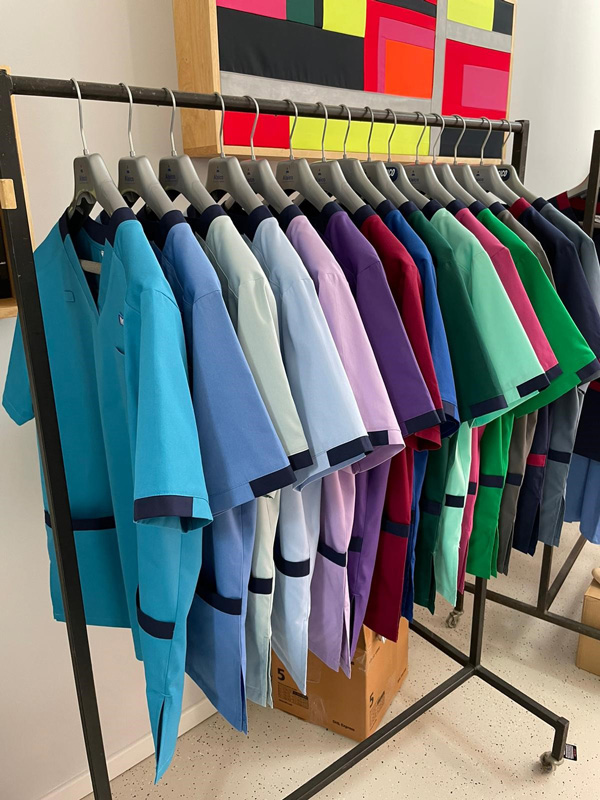 Implementation and Adoption Team – National Healthcare Uniform
Keep an eye on the NHS National Uniform webpage for more updates about the project, specifically, we hope to be able to share more details on the uniform design and colourways with you soon.