Collaborative eDC Project Released 45 Weeks Back to Frontline Care at Southern Health NHS Foundation Trust
45 Weeks Back to Frontline Care at Southern Health NHS Foundation Trust
Gosport and Petersfield
19 Weeks
Southern Health NHS Foundation Trust wanted to develop a materials management service that could work in their non acute setting. Specifically, to enable a standardised approach to purchasing products across multiple trust sites.
A trust which has 148 active delivery points, including 7 community hospitals with in-patient wards, a GP Surgery group, and remote satellite sites. Most of these sites are reliant on a single delivery per week.
This procurement-led initiative was driven by Heather Bremble, Procurement Systems Manager at Southern Health NHS Foundation Trust.
Heather was keen to explore the scope of NHS Supply Chain's eDC (electronic Demand Capture) system, as she had extensive use of the system in a previous role and trust.
Working closely with the NHS Supply Chain eCommerce Deployment Team to develop a materials management service, eDC was first implemented into Lymington Hospital in 2015. Initially managing 15 wards and departments, including setting up a central store.
Following this, the trust then took over managing the eDC service at Gosport War Memorial Hospital and Petersfield Hospital.
After 12 months the service demonstrated its success. With no stock outages, full standardisation of stock within the wards, reduced waste and space with effective use of the Central Stores. The news travelled fast across Southern Health NHS Foundation Trust and requests started to be received to expand the eDC service to other, often remote, departments and teams.
However, further innovation to the eDC system was required to meet the needs of the remote sites.
Heather and her team pioneered a method of centrally managing barcode templates, enabling access to eDC materials management capabilities for remote teams:
A barcode is uploaded into the template.
Using the template, all the end users can now enter their order quantities on a weekly basis and send them to the Procurement office.
The Procurement office scans the orders directly into eDC.
Demand, forecasting, and delivery are now centrally managed.
Early on during the Covid-19 pandemic, the nonstandard model for procuring PPE presented challenges to the remote teams.
As part of the innovation, the team leveraged eDCs capability to ensure that remove sites were able to define and receive the right PPE for their needs. For example, the trust implemented its own distribution service creating the ability for all teams to order from a portal with next day delivery.
This PPE ordering is now also part of the materials management templates and the team will order the goods via the new portal.
Now we can order stock/PPE without any headaches or uncertainties and long may it continue!

Rebecca Knight, Operational Business Admin, The Willow Group
Southern Health NHS Foundation Trust has a holistic view of what is being ordered across its sites using the new materials management service. For the first time, the procurement team are able to proactively ensure standardisation of products.
Currently, the eDC system is in use in circa 54 teams. The trust has plans to onboard more sites to be serviced by eDC.
With regards to materials management, it has been an absolute life saver for The Willow Group. The service that you provided meant that not only could we order stock, but we knew if products were out of stock almost immediately and what alternatives were on offer. That coupled with knowing the delivery dates has really helped us to plan better.

The processes are straight forward and easy to use so it has been seamless moving from our own ordering template to the ones you have provided. This helps to cut down on the amount of time it takes me to place orders especially as I don't have to physically order the stock via Oracle or interpret the many different names our Nurses use for the same item.

Rebecca Knight, Operational Business Admin, The Willow Group
Through introducing a standardised approach to purchasing products across all the trust sites:
£35,000 cash releasing savings over a 12 month period at Lymington.
With the expansion of the eDC system across Southern Health, additional savings were achieved with each implementation.
The new system gave 26 weeks back to frontline care at Lymington, across 12 months. These members of staff were able to apply their time back into caring for patients rather than using the purchase to pay system.  
19 weeks back to frontline care at Gosport and Petersfield, hoping to release an additional 43 weeks if rolled out across the trust.
Southern Health can now access Price Band advantages and 'break down' to actual requirements to distribute to the wards. In turn generating cash releasing savings and reduction in overstocking.
A huge reduction in obsolescence and stock wastage with eDC, reducing patient risk, overspend, and overordering.
Saving time on the Covid-19 wards as the eDC system can submit the required orders. Please note, the ward has kept the ability to place orders should they wish to do so.
The adoption of initiatives, such as the dressings wound care formulary and sharps bins, are much easier to manage. Resulting in community nurses and other clinical staff being able to provide a greater level of care and safety to their patients.
60% of the trust spend for medical and clinical consumables is now managed by the materials management team.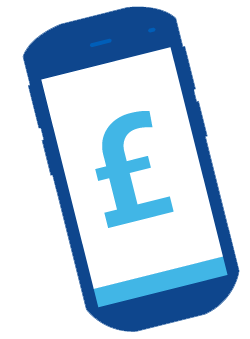 £35,000
cash releasing savings over a 12 month period at Lymington.
Additional savings with the expansion of the eDC across Southern Health.
NHS Supply Chain provides the eDC and eDC Gold devices, implementation, and ongoing support, free to the NHS.
A BRILLIANT service! This benefits our ward in several ways, time wasting is reduced to a minimum for us, the correct orders are processed, avoids mistakes and helps to maintain the overall budget in the right numbers

Overall, I'm very pleased with your service and I would like to say a big thank you!

Pedro Durao, Ward Manager Romsey Ward, Romsey Hospital
The service has benefitted the team as all of the stock that they order on a regular basis is at their fingertips on the forms that you provide.

Nicola Yates, Ward Secretary Beaulieu Ward, Western Hospital
Interested in how we can support you with inventory management? Please request a consultation with us:
eCommerce Deployment (eDC) Team
Require technical support to your eDC or eDC Gold system, please contact:
Client Services Helpdesk
0800 086 8670
Useful Links
eDC and eDC Gold

Our free inventory management solution helps with patient safety and unlocking GS1 potential.