NHS Supply Chain supports digital transformation of the NHS with Medical IT framework
NHS Supply Chain is helping hospital trusts across England to adopt innovative new digital solutions such as artificial intelligence (AI) and business analytics, along with the use of data management and cloud-based software and various department-specific solutions.
The updated Medical IT Departmental Software and Hardware Solutions framework launched on 1 February 2021 and runs for two years, with the option to extend for an additional two years.
It gives trusts access to an expanded choice of the latest technology from more than 70 suppliers, with increased product availability and a wide range of services and flexible IT software products designed to modernise NHS systems and increase efficiency.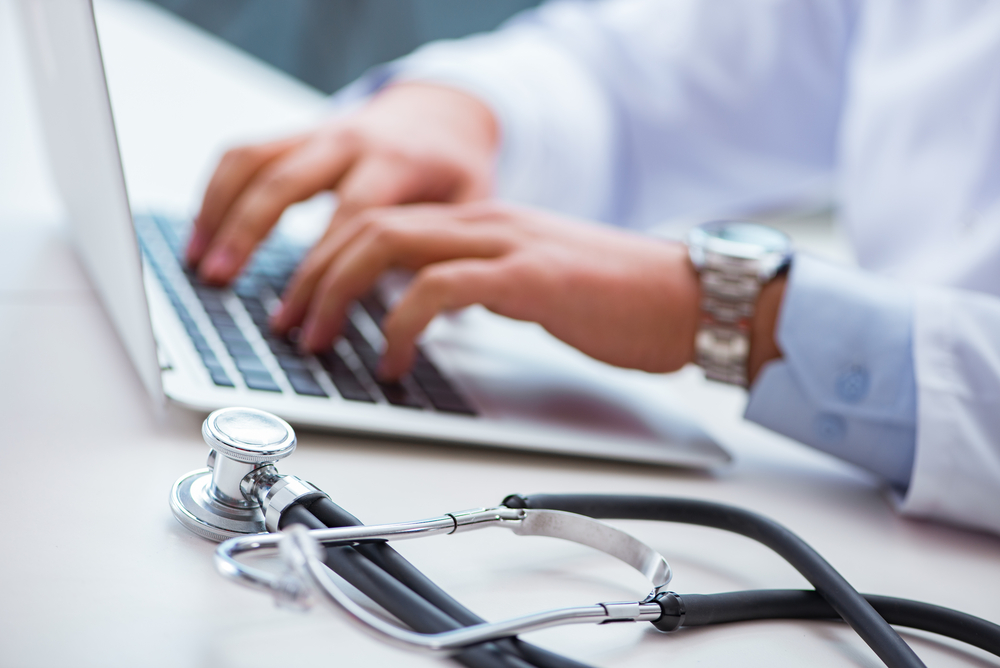 Trusts can specify and create bespoke clinical solutions across single or multiple departments, sites and trusts.

NHS Supply Chain's Medical IT team has extensive procurement expertise with processes that have been developed over four years to support trusts. These have been developed with the input of trusts and suppliers to ensure they are robust and efficient for all users.

The Medical IT team is a key part of NHS Supply Chain: Large Diagnostic Capital Equipment Including Mobile and Services.
Phil Scott, NHS Supply Chain's Trading Manager – Maintenance and Services said: "Medical IT systems are essential to the NHS digital transformation as every hospital requires a way to store, manage and share vital patient data across each site, region and even nation.
"Our updated and improved Medical IT framework aligns to the national NHS Digital strategy. It enables us to provide individually tailored support to acute trusts in procuring a range of cross department digital solutions and supporting hardware from a range of leading technology suppliers, in a rapidly evolving landscape. Our framework solutions are cutting edge and centralise data within trusts, making internal processes more efficient – saving time and duplication of efforts."
Media Enquiries:
Jo Travis
Corporate Communications Manager
07598 546 070
About NHS Supply Chain
NHS Supply Chain manages the sourcing, delivery and supply of healthcare products, services and food for NHS trusts and healthcare organisations across England and Wales.
Managing more than 4.5 million orders per year, across 94,000 order points and 15,000 locations, NHS Supply Chain systems consolidate orders from over 800 suppliers, saving trusts time and money and removing duplication of overlapping contracts.
Lord Carter's report into efficiency and productivity in the NHS, published in 2015, identified unwarranted variation in procurement across the NHS, resulting in the need to improve operational efficiencies to transform a fragmented procurement landscape. To undertake this transformation the Department of Health and Social Care established the Procurement Transformation Programme (PTP) to deliver a new NHS Supply Chain.
The new NHS Supply Chain was designed to help the NHS deliver clinically assured, quality products at the best value, through a range of specialist buying functions. Its aim is to leverage the buying power of the NHS to negotiate the best deals from suppliers and deliver savings of £2.4 billion back into NHS frontline services by the end of the financial year 2022/23.
The model consists of eleven specialist buying functions, known as Category Towers, delivering clinical consumables, capital medical equipment and non-medical products such as food and office solutions. Two enabling services for logistics and supporting technology which underpin the model.
Key benefits the new NHS Supply Chain will bring NHS trusts and suppliers include:
NHS Trusts
Savings channelled back to frontline services
Releasing more time for core clinical activities
Greater NHS clinical involvement in purchasing decision
More effective introduction of new products.
Suppliers
Lowering sales and marketing costs
Single route into the national market
A joined-up approach across the NHS
Clear route for innovative products.
On 1 April 2018, a new commercially astute management function of the new NHS Supply Chain called Supply Chain Coordination Limited (SCCL) went 'live'. The management function is responsible in driving strong commercial capability, providing a relentless approach to creating value, gain competitive advantage, become the strategic procurement partner of choice for the NHS, manage the delivery and performance of the Category Tower Service Providers and its enabling logistics and technology services whilst overseeing continuous improvement. SCCL is a limited company, wholly owned by the Secretary of State for Health and Social Care, SCCL is part of the NHS family.