Clinical Procurement Specialist Network (CPSN)
The CPSN is a key group of nursing and clinical staff with close working relationships with, and often directly employed by, procurement teams in trusts. The network was formed in January 2003 with the main objective of increasing the amount of involvement of clinical and other specialists in the procurement process.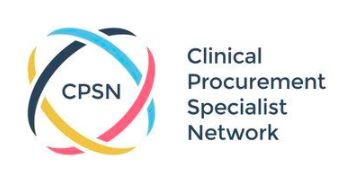 The CPSN provides a professional forum to share and debate relevant issues to clinical procurement as a profession, and also act as a voice to national bodies such as the Royal College of Nursing.
Members are able to keep informed about the work of healthcare-related organisations, such as NHS Supply Chain, NHS Improvement, NICE and the Health and Safety Executive, and how guidance issues may impact at the trust level.
The network meets three to four times each year and provides a face to face opportunity for sharing best practice, updating and sharing market knowledge.
As well as the regular meetings, there is a vibrant e-mail network of colleagues for support and project ideas guidance, sharing successes and learning from challenges others have faced.
See our Useful Links section for the login to the portal forum.
If you would like to become involved in the network or would just like to find out more please enquire via the portal link above, or contact:
Jim Kennett – Chair – jim.kennett@nhs.net or
Claire Davidson – Membership Secretary – claire.davidson5@nhs.net