Patient Safety Congress
24 October 2022 - 25 October 2022
Manchester
This year, the HSJ Patient Safety Congress took place in Manchester on 24 – 25 October. Running across two days, the conference offered attendees the opportunity to step back from the day-to-day, reflect on patient safety and take back actionable insights that will make a difference.
Acting as a platform of discovery, the event's core purpose was to embolden, enlighten and empower healthcare professionals across the country to improve quality of care and will provide a 360-degree view on the latest safety challenges, developments and innovations. 
Human Factors panel session
Our panel discussion which looked at "Challenges and possibilities of integrating human factors and ergonomics into healthcare".
Colette Longstaffe, Product Assurance Specialist, NHS Supply Chain was joined by Dr Tracey Herlihey, Head of Patient Safety Incident Response Policy, NHS England and NHS Improvement, Professor Chris Frerk, Chair, Clinical Human Factors Group and Professor Paul Bowie, Programme Director (Safety and Improvement) and Senior Investigation Science Educator, NHS Education for Scotland and Healthcare Safety Investigation Branch (HSIB).
Topics covered included;
We heard from experts on the current barriers and opportunities of bringing human factors into the health system
Discussion on ways to get past system and cultural issues to operationalise human factors thinking
Heard different perspectives on the system from each speaker, whilst also learning from their shared thinking to help you incorporate human factors in your organisation.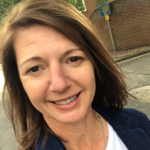 Watch our short videos to learn more about how we value feedback and our complaints process.
Importance of Customer feedback.
Initial part of the complaints process.
Timeframe for containment.
Patient Safety Congress Awards 2022
We were proud to be a key partner in the "Harnessing a human factors approach to improve patient safety award".
Winner: Serious Hazards of Transfusion, SHOT – Improving transfusion safety by applying human factors principles in the UK.
HIGHLY COMMENDED:  West London Trust – Improving the Patient Experience through Storytelling and Creation of Bespoke Audio Visual Educational Tools for Staff Development