A Collaborative Approach to Wound Care Formulary Delivers Significant Savings of £498,700 for Greater Manchester Procurement
Collaboration was the cornerstone of this project and the outcome wouldn't have been possible without Greater Manchester Procurement, NHS Supply Chain and clinicians from across the 11 trusts working together and valuing each other's input. The result is a successful formulary that will be used across the Greater Manchester ICS to drive a consistent approach to patient care.

Janet Dalton – Senior Project Manager, Greater Manchester Procurement
Wound Care Formularies are lists of recommended products for clinicians treating wounds to follow. These have been developed previously across individual Greater Manchester Trusts but it was recognised that a collaborative approach would deliver standardisation and maximise savings potential.
By bringing clinical and procurement specialists together, Greater Manchester Procurement were able to combine purchasing requirements and select the most clinically appropriate, cost-effective products for the formulary.
Working in collaboration with NHS Supply Chain, and 11 trusts from across Greater Manchester, has enabled Greater Manchester Procurement to develop a single, standardised wound care formulary.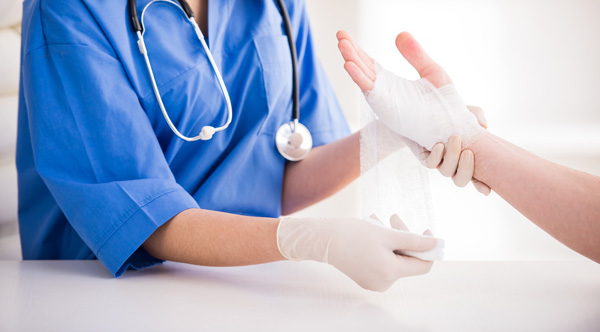 Between January 2019 and September 2021 this approach has delivered £498,700 in savings.
Drive a consistent, clinical approach to wound care by producing a single, standardised formulary across both acute and community settings.
Aggregate spend across the Greater Manchester collaborative to achieve the most competitive prices on wound care products via NHS Supply Chain.
Ensure no overall cost-pressures are incurred as a result of the project.
Roll-out an effective formulary and maintain a minimum 80% compliance rate.
Ensuring that price didn't override the importance of clinical suitability when deciding on the products to include.
Gaining agreement from clinicians within each trust, and across diverse specialities, on which products should be included in the formulary, as some had specialist uses.
Maintaining engagement and utilisation of the formulary long-term.
Early engagement with clinical specialists from across the collaborative provided reassurance that product suitability would remain at the forefront of the decision-making process. Adding a section to the formulary to capture specialist product requirements helped clinicians to feel heard and aided a collective agreement on the finalised list.
Monthly formulary meetings were held between January 2019 and March 2020, bringing clinical and procurement specialists from across the 11 trusts, alongside stakeholders from NHS Supply Chain, together to discuss and define product requirements. They helped in maintaining a centralised focus on the task at hand for all involved. Those unable to attend were sent meeting outcomes so that they were kept in the loop on progress.
A compliance report, created and managed by NHS Supply Chain, continues to be shared at the formulary meetings, which are now held on a quarterly basis, to highlight the savings achieved, and those potentially missed, if the formulary isn't utilised consistently across the board.
The data analysis and market insight provided by NHS Supply Chain enabled additional savings to be realised that would have otherwise not been possible

Janet Dalton – Senior Project Manager – Greater Manchester Procurement
The Project Manager, appointed by Greater Manchester Procurement, commenced early engagement with Clinical Specialists from across the collaborative to obtain buy-in prior to commencing the project.
Eleven Wound Care Formulary Forums were held within a 15-month period with regular attendance from NHS Supply Chain and trust clinical and procurement representatives from across the 11 Greater Manchester Trusts.
Learnings and decisions shared between the Greater Manchester Wound Care Forum Group and the Greater Manchester Medicine Management Group to ensure consistency of products and align formularies.
NHS Supply Chain would present market intelligence to forum members, providing detailed insight into the products available via the framework.
Forum members systematically worked through every category; reviewing products and evaluating them based on clinical experience or any independent evidence available.
Following each meeting, products deemed clinically suitable were captured by NHS Supply Chain in order to conduct savings analysis. Savings were modelled on a switch of 80% volume of spend to each of the preferred products.
NHS Supply Chain presented the analysis at each forum for a decision to be made on the formulary products that would sit within each category. To aid this process, NHS Supply Chain also facilitated virtual product demonstrations so that suppliers, whose products had been selected in the forum, could present their products to clinicians from across the collaborative.
Forum members completed the formulary reaching agreement on 64 products in 20 categories.
The formulary continues to be reviewed at quarterly forum meetings where NHS Supply Chain share the compliance report and capture clinical feedback on products
A standardised approach means that patients benefit from having the same dressings used on them whether they are in an acute or a community setting. Specialists and wound care professionals, who move to other trusts within the collaborative, will be familiar with the wound care products' usage requirements, eliminating the need for retraining.
Individual trusts are no longer required to re-fresh / re-write their own formulary every 24 months, saving them approximately four weeks annually. In comparison, the new formulary requires an average of five days to agree and eradicates any duplication of effort across the 11 trusts.
£498,700 in savings have been achieved between January 2019 and September 2021, with the collaborative benefitting from increased National Pricing Matrix (NPM) savings, alongside those achieved through product switches.
Since the formulary launched in March 2020, compliance rates haven't dipped below the minimum 80%; remaining between 86 – 93% month on month. The Procurement and Supplies teams were critical in maintaining the compliance rate by ensuring that the central purchasing system remained up to date and in line with the agreed formulary.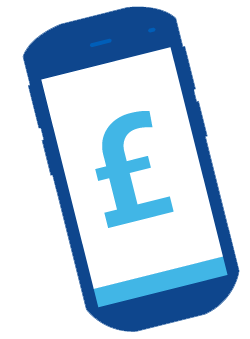 £498,700
Savings have been achieved between January 2019 and September 2021. The collaborative has also benefitted from increased National Pricing Matrix (NPM) savings, alongside those achieved through product switches.
The Greater Manchester Wound Care Forum Group has been meeting quarterly since the formulary launched in March 2020 to discuss any issues, challenges or amendments that need to be made to the list, as a result of clinical feedback. It Is a live document so, on reflection, if a product is no longer deemed fit for purpose, NHS Supply Chain will look at the impact and facilitate a replacement, where required.
In line with NHS Supply Chain's Advanced Wound Care Framework which re launched in November 2021, and the General Wound Care Framework due to launch in March 2022, the collaborative will increase the meeting frequency to monthly in order to revisit all 20 formulary categories and review options for best clinical practice, alongside determining whether further savings opportunities are available.
If you would like to understand how we can support your trust to deliver savings in this area, please speak to your NHS Supply Chain Customer Relationship Manager.