A Day in the Life of a Customer Service Advisor
What's your name and job title
Lauren Davis, Customer Service Advisor. I work in the Central & SW Regional Customer Service Team, situated at Como House, supporting the customers served by the Rugby Depot.
What team do you work in at NHS Supply Chain?
I'm part of the broader Unipart Logistics team that supports logistics activity for NHS Supply Chain.
What does your typical working day entail?
The role of a Customer Service Advisor is extremely varied, although there are a number of core activities we undertake. No two days are ever the same!
All trusts have a dedicated point of contact within the Customer Service Team. Two of my key trusts are Imperial College Healthcare and North and West Hertfordshire, which are large acute trusts that require substantial support.
My core activities involve fully resolving all customer queries. As such, the Customer Service Advisor role requires me to have a good knowledge of the business – from our products and trusts placing their demand, through to point of delivery and any query or issue that might arise within that process. We are also required to provide adhoc support to any event that is having or is likely to have an impact on service to the NHS.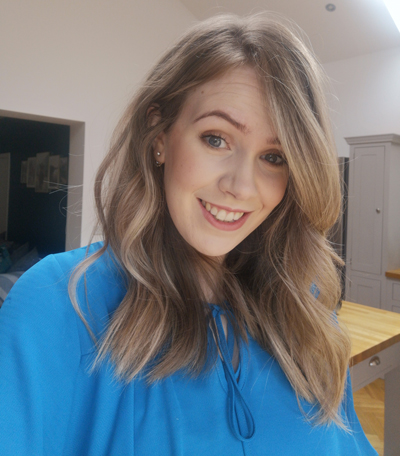 How has the pandemic affected your work?
Sadly, I have recently encountered COVID-19 on a very personal basis, with a close family member having passed away following admission to ICU. So I feel even more strongly, the importance of all we are doing as a team and as a business to support the NHS.
The first couple of months of COVID-19 hitting, saw 'Business As Usual' (BAU) Customer Services almost stop, as we were all diverted to action stations, with emergency briefs and whiteboards, updating us with the very fast moving situation! We all worked incredibly hard to support our customers for extended hours during the week, as well as over weekends and bank holidays, ensuring we did whatever we could to support emergency deliveries of PPE and emergency ICU products, all over the country. Although working as a team within Customer Services and across Unipart Logistics and NHS Supply Chain, we made the fast moving and ever changing situations manageable.
Having to work from home has been one of the most difficult parts of COVID-19 . I feel very relieved to be back in my place of work at Como House, as we start the transition to our BAU ways of working, with lots of safe processes in place at the office to keep us protected. The routine of being back in the office, with familiar faces and the social culture of our Customer Services environment has been important to me. While most usual core activities are back to normal, there are a number of residual activities ongoing, one of which being the support I have provided to the Vaccine Consumables Project.
Tell us about a successful project you have recently been involved in and what the value was for the customer?
In the early days, the Vaccine Consumables Project was extremely complex, with the urgent and changing nature of the requirement coming from the Vaccine Programme. I was selected to support the project, due to my experience and established customer service skills in working efficiently and calmly – all of which were needed to get urgent tasks completed within the tight deadlines. I continue to support this every week, alongside my other duties.
The Vaccine Consumables Project has supported the distribution of the basic consumables you are likely to have seen if you have visited any of the Hospital Hub vaccination centres – such as sharps containers, cotton wool balls and swabs. You can read more about it in our Useful Links section. We worked quickly to develop a sound process to support this distribution– once we had a defined list of Hospital Hubs and a method by which to quickly identify their consumables requirement (based on how many vaccinations the Hub would be doing), we were able to create the weekly orders very efficiently. Each week I receive a list of Hospital Hubs and their consumables calculation, from which I generate the orders – Transport and Operations colleagues are then advised of the upcoming weeks' schedule.
I have enjoyed the opportunity to be involved in a project that has contributed to the roll-out of the Vaccine Programme, that has directly benefitted us all. While the past year has been very difficult for us all, it is good to know our hard work and effort has made a difference.