A Day in the Life of Andrew Penn
What's your name and job title?
I am Andrew Penn, I am a Training and Compliance Manager and I have been in my role for exactly one year.    
What does your typical working day entail?
My typical work day consists of a huge variety of different tasks. These include monitoring compliance in various guises, organising training and providing support for all of our trainers/sites. I also administer the vehicle online portal (VOL) and maintain the licensing for heavy goods vehicles on the public highway. As a team, we organise training for around 350 employees, plus make sure 80 agency staff are up to speed; this is mostly drivers but also Transport office teams as well.
We have 17 trainers that carry out the training on our contract, all of whom are Road Transport Industry Training Board (RTITB) qualified, and eight of whom are qualified to instruct Driver Certificate of Professional Competence (CPC).
We have over 250 vehicles on our contract, ranging from 3.5 tonne vans up to 44 tonne artics, with double deck trailers, wagons and drags. Our work is a big team effort and personally I help the sites to remain compliant.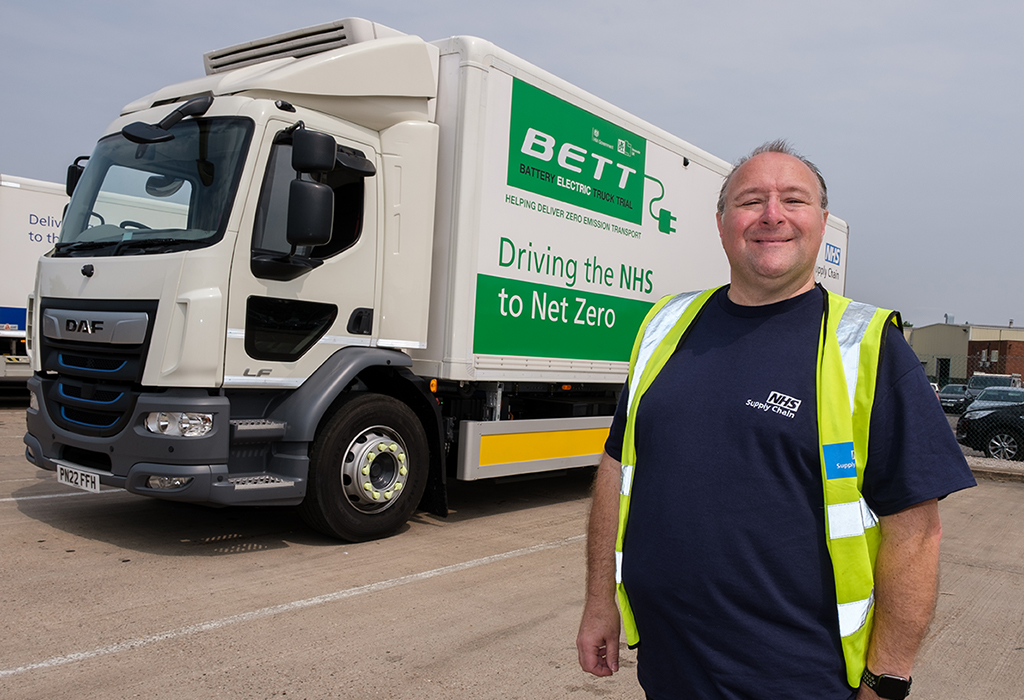 My main drive day in, day out is imparting my knowledge and experience to others, in the hope of helping them better themselves.
What is an example of a successful/innovative project you have recently been involved in? 
A successful and innovative project I have recently been involved in was the electric vehicle (EV) truck trial, where we swapped our normal diesel engine trucks for fully electric trucks, one of the first trials of its kind in the UK. One of the major challenges involved with this project was the need to develop the correct infrastructure within our sites to ensure the safe charging of the high-powered motors, whilst also ensuring our drivers and managers were appropriately trained to use these vehicles safely. There was a considerable amount of planning and liaison with Leyland Trucks required to guarantee that the range anxiety was managed, and that all issues and benefits were reported on an ongoing basis.           
This project had a positive impact on our team, and the customer, as we were all part of a successful attempt to greatly reduce our carbon emissions. It's really exciting being involved in projects, such as the EV trials, because bringing in new sustainable technology is a step towards a more positive future.   
What motivates you?
I'm extremely passionate about everyone receiving efficient training that is both interesting and beneficial. My main drive day in, day out is imparting my knowledge and experience to others, in the hope of helping them better themselves. This has been the case throughout my entire career and I have always strived to discover new and improved ways to make training enjoyable and effective.  
Finally… Tell us about yourself!
I am a very analytical person who likes getting involved in projects, so this often manifests itself as DIY around my home – this also makes me the 'go to' person when family members need help.
On the rare occasions when I don't have a task that keeps me busy, I enjoy taking family holidays with my children, grandchildren and now great granddaughter, who all like to keep me busy in other ways!
My other passion is flying – I have previously flown light aircraft, many jumbo jet simulators and I collect aircraft memorabilia.                                                  
Useful Links
Sustainability

Supporting the NHS to become the world's first carbon net zero national health system, by leveraging the strength of its people and operations to Deliver Health Sustainably.