A Day in the Life of Brad Hough
What's your name and job title?
Brad Hough – Project Implementation Manager.
What team do you work in at NHS Supply Chain?
Category Tower 5 – Rehabilitation, Disabled Services, Women's Health and Associated Consumables.
What does your typical working day entail?
Truly no two days are the same and during my time in the role, I have been extremely fortunate to be involved in a wide variety of workstreams, including: onboarding customers and suppliers to a newly transacting framework, liaising with key stakeholders and clinical groups, through to embedding change initiatives and streamlining process. I am relishing being part of the strategic project team ensuring readiness for the evolving ICS landscape, particularly the ongoing engagement with our NHS Supply Chain colleagues, senior stakeholders and system partners in the wider NHS.
My day-to-day work often sits outside operationally of business as usual within the tower. During a typical day I could be supporting a project with our Category Teams and Community Partnership Leads to drive the visibility of the Tower 5 offering, followed by working with the NHS Supply Chain Customer Engagement Teams and ICS procurement leads on how we can effectively work together to implement the opportunities identified.
I find identifying and implementing solutions that will benefit our customers and patients to be hugely motivating.

Brad Hough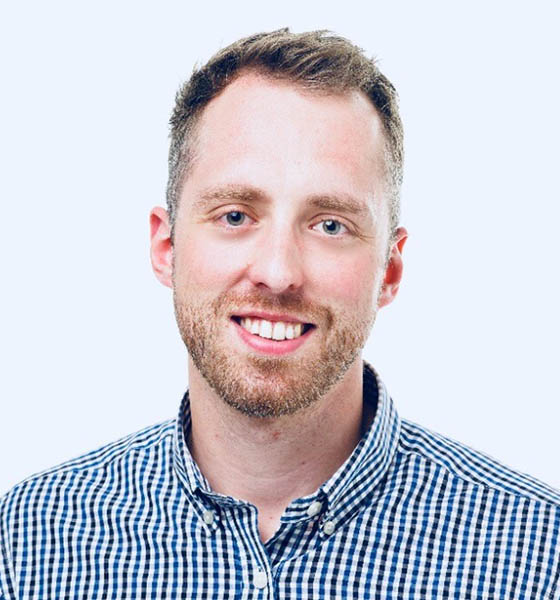 How has the pandemic affected your work?
I joined the team during the pandemic and while that had previously limited face to face engagement, I have made some great working relationships. It's so important to feel part of a team and whilst that can be a challenge during remote working, my Tower 5 and NHS Supply Chain colleagues have been extremely welcoming and supportive. Being able to glean their knowledge, share best practice while taking time to actively listen, share interests and get to know my colleagues has been key.
Please give an example of a successful project you have recently been involved in and what was the value for the customer?
The current roll out of the Tower 5 Framework Guide project is proving to be extremely well received. Our Community Partnership Leads identified the need for a 'one pager' style document that highlights key opportunities and areas of clinical/customer focus within each of the 18 Tower 5 Frameworks. I have since developed the concept, with our Community Partnership Leads and the NHS Supply Chain Business Improvement team, to create an easy-to-use guide that our Customer Engagement teams and customers themselves can access.
Using the feedback and the information gathered from ICS, including their individual focus areas, the document has been created with this readiness for the evolving ICS landscape at its core. The tool highlights procurement opportunities across the patient pathway, clinical/ product improvements, savings, sustainability and value-based procurement opportunities. The information is provided in a simple, easily identifiable format with hyperlinks embedded so customers can explore any of the opportunities identified in more detail while our Customer Engagement teams can highlight any relevant opportunities to the customers during discussions.
We have worked closely with our NHS Supply Chain colleagues to understand the ask of both our customers and the Customer Engagement Teams to ensure the tool is as useful and intuitive as possible. The success of this project is attributed to the collaborative ways of working, demonstrated through actively engaging with our stakeholders; including focus groups, and promoting open feedback. While the initial objective of the guide is to raise the visibility of the Tower 5 offering, it is also a great quick reference tool/conversation starter for our Customer Engagement teams to use when speaking to customers. The guide is currently being piloted by the regional Customer Engagement Teams and, upon completion, it will be rolled out across the other Category Tower Service Providers.
What motivates you?
I find identifying and implementing solutions that will benefit our customers and patients to be hugely motivating. It generates a real buzz to be presented with a desired deliverable and having to take that away, scope out the 'what do we need to do' and navigate through the 'how are we going to achieve that' breaking it down to task level to find the solution and achieve the required outcome. There have been several occasions when we have hit the proverbial 'hump in the road' and it feels like all options have been exhausted but as a team we have successfully worked together, used skillsets and overcame the challenges. I do believe if you search and knock on enough doors there is always someone at NHS Supply Chain who is willing to help and provide the knowledge to achieve that end goal.
My colleagues, however, would tell you that all it takes to motivate me is a box of home baked treats or a 'bring and share' lunch and I'm already fully invested!