A Day in the Life of a Clinical Nurse Advisor
This interview is the first in a series of articles profiling the work of experts across different areas of NHS Supply Chain.
Clinical expertise runs through NHS Supply Chain, with clinical colleagues working collaboratively with procurement specialists to help us deliver clinically assured, safe quality products to the NHS.
We caught up with Emma Nuttall, one of our clinical nurse advisors, about her role and that of the clinical nurse advisor team of 14. They are an important link between procurement and clinicians, identifying savings through sharing best practice and by supporting product choices.
What's your name and job title?
Emma Nuttall – I joined NHS Supply Chain as a Clinical Nurse Advisor in 2016.
I have been a qualified nurse since 1997. My clinical background is centred in the delivery of patient care in operating theatres, particularly anaesthetics. I have also worked across intensive care and A&E departments.
What team do you work in at NHS Supply Chain?
I'm part of both the North customer engagement team and national clinical nurse advisor team.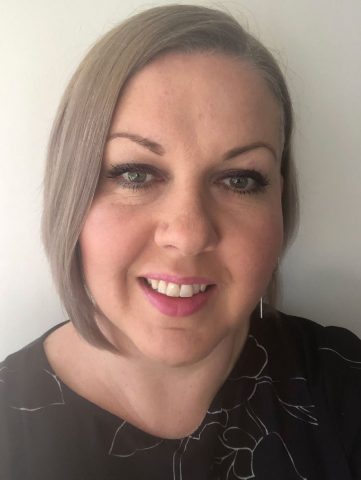 What does your typical working day entail?
Typically, I start my day by checking any emails and outline any urgent priorities for the day. This could vary from resolving a clinical issue within a trust to supporting our Clinical and Product Assurance team, with any product safety complaint requests as part of our collaborative safety process.
Each clinical nurse advisor is aligned to two of our NHSSC specialist buying functions known as category tower service providers (CTSPs). I am primarily aligned to Tower 2 – Sterile Intervention and Associated Consumables and I also support Tower 4 – Orthopaedics, Trauma and Spine, and Ophthalmology. As clinical staff we improve the link between procurement teams and clinicians by identifying savings opportunities and supporting product choices, to ensure they are fit for purpose, safe and reflect end-user needs. So, on any given day we might have a functional cell meeting with our CTSP team or engaging across the CNA and customer relationship management (CRM) teams to discuss a specific project, customer request or query. We work cross-functionally across the organisation and with healthcare staff in trusts to ensure that the clinical voice is always captured throughout the procurement process.
As the NHS moves towards system working, our team are eager to explore opportunities to work with collaboratives of trusts and Integrated Care Systems (ICSs), as outlined in the NHS Long Term Plan. This will enable collective procurement opportunities with the involvement of clinicians and healthcare professionals to deliver safe patient care whilst providing value for organisations.  
I am also the sustainability champion for the clinical engagement team. I'm passionate about prioritising the sustainability in our product selection and supporting trusts with this agenda.
How has the pandemic affected your work?
My days have changed from daily visits to trusts around the country to working from home and attending video-call meetings. We've had to overcome the challenge of reviewing product samples virtually, with clinicians dialling in from various sites. Everyone has been so supportive, and we've all adapted to these new ways of working, allowing us to continue our vital product assurance work.
I've also supported new starters within our growing team and help with their now virtual onboarding.
I believe we have shown amazing resilience throughout the pandemic. We must continue to build on this and remain adaptable, whilst supporting trusts throughout their post-pandemic recovery.
Please give an example of a successful project you have recently been involved in and what was the value for the customer?
I was recently involved in working with tower one (Ward Based Consumables) with seven months of work culminating in the successful launch of their nationally contracted product (NCP) on single use blood lancets in March. NCP is an initiative whereby national demand is aggregated, in order to purchase products on behalf of the whole of the NHS, optimising value and supporting high quality patient care.*
The project was delayed due to the ongoing impact of the pandemic within trusts.  We worked cross-functionally across the business as one large team on this project to reduce the burden on the NHS, by providing additional support, communicating with trusts and always ensuring that the clinical voice was central to the project.
What motivates you?
Influencing change. Creating significant savings for the NHS whilst also ensuring and improving the quality and safety of products for end-users. I am driven by the necessary inclusion of the clinical voice within the procurement process and by empowering clinicians with choice and information about the products they use for their patients.
I'm also motivated by the sharing of practice, information and learning as I believe it is through reflection that we can make continued improvements to the NHS.
* The Nationally Contracted Products (NCP) initiative is aligned to the Operational Productivity Review by Lord Carter of Coles. The project is anticipated to save up to 43.1 percent (£1,505,350) within 12 months.